LITERATURE
»
Full Dark, No Stars
- Stephen King's new novella questions mankind's ability to trust others.
[02.21.2011 by Bridget Doyle]
MUSIC
»
The Top 30 Albums of 2010
- Fashionably, fabulously late, our favorite music (and believe me, there was a LOT) of 2010, the year that some have called the best year for music ever. And only some of those fools work here. Plenty of usual suspects, lots of ties and a few surprises that I won't spoil, including our unexpected #1.
[12.24.2010 by The LAS Staff]
LOSTATSEA.NET
>
FEATURES
>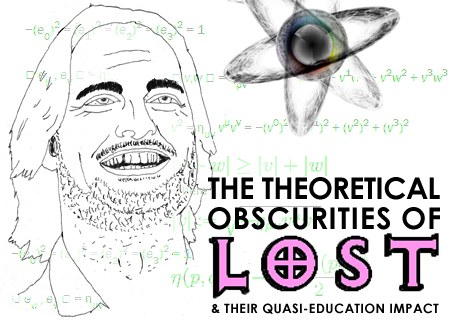 May 8, 2008
When the hit ABC program
Lost
returned to the air last month after a four-week programming pause prompted by the winter's Writer's Guild strike, the episode opened with an overhead crane shot of the show's diabolical antagonist, Benjamin Linus (deftly played by Michael Emerson) lying on his back, semi-conscious, amid the sandy dunes and cracked earth of the Sahara Desert. That Linus was coming to in the middle of the great North African desert, thousands of miles from the South Pacific setting of the show's mysterious tropical island, likely caught many viewers off guard. At the same time, however, millions of dedicated fans saw it coming, thanks to the foresight afforded by following up on hundreds of tiny asides and references woven into the show's previous episodes. Taken individually these references are benign and seemingly irrelevant, but when pieced together and placed within the context of the series, as many fans have done, they reveal themselves as tiny tiles in a much greater back-story mosaic, one which requires a certain degree of extra-curricular self-education to fully appreciate.
When
Slate
entertainment critic Dana Stevens
remarked
that
Lost
creators J.J. Abrams and Damon Lindelof "do a terrific job of piling on the plot twists, but they neglect to provide a believably textured world," she may have been jumping the gun. Four seasons into the series, however, one can forgive her quasi-dismissal of deeming
Lost
"at once heart-stopping and strangely dull," as the weight of one episode could hardly foreshadow the minutiae that would come to dominate it. To be fair, Stevens was assessing only the series pilot, and there were grounds for being skeptical as to the direction
Lost
would take, considering the superficial tentacles of plotlines in Abrams' previous cult series,
Alias
, which talked big but delivered little substance beyond big explosions and the gadgetry of fake intelligence bureaus.
In fact it is the sharp juxtaposition with
Alias
' flimsiness that makes
Lost
so remarkable as a media phenomenon. Whereas the Jennifer Garner vehicle of 2001-2006 staked its plot on fake and un-detailed historical and technological nouns like the da Vinci-like Renaissance man "Rambaldi" and rogue sci-fi intelligence units "SD-6" and "The Covenant" while centering its human element on shallow relationships between main characters,
Lost
heads in exactly the opposite direction. The more recently developed of Abrams' series (both products of his Bad Robot production house) casts a wide net with its huge and relatively diverse cast of characters - spinal surgeons, wanted (as in 'wanted by the law') bad girls with supermodel bodies, Iraqi torture experts, jinxed and perma-fat lottery winners, drug-addled rock stars, hunky con-men, the list goes on. It also mutely drops loads and loads of highbrow literary, philosophical, and scientific asides in every episode. To be sure, there are the cheesy moments of romantic tension, panicked flights from tropical polar bears, mysterious smoke monsters, exploding submarines, and enough guns to supply a Balkan independence movement, but where
Lost
cultivates its most rabid viewers and has its most potent impact has more to do with existentialism and the Big Bang than it does with explosions and big breasts.
After being sucked in with the nitty-gritty post-plane crash footage and the necessary dramatic mechanics of rudimentary character profiles to establish the show's general premise - survivors of a plane crash slowly realize they're on some remote and bizarre uncharted island -
Lost
slowed its cadence and unspooled a lot of yarn over its first two seasons. For some, that yarn didn't seem to lead anywhere except back on itself. The plot was definitely thickening, but it seemed to be more sludge than soup, and there was a palpable discontent amongst viewers. After an initial buzz the series settled in to a ho-hum Nielsen rating of #14 for two seasons before losing nearly two million viewers and slipping to #17 in season three. The show's pace was definitely glacial, but a combination of long scheduling gaps and a litany of perpetually unanswered questions prompted the show's core fan base to retrace past episodes, and what they found there is the true girth of
Lost
. With the first several seasons released in the pausable and scrutinizable DVD format (the Season 1 box set debuted at #2 on the sales charts and Season 2 at #1) viewers found in the background trough upon trough of fodder for the far-fetched plot explanations that the script wasn't giving, and were subsequently sucked into an endless vortex of literary metaphor, philosophical theories, and cutting-edge science. With their minds and mouse pointers clicking away on the metaphysics of morals and the composition of the universe,
Lost
's die-hards stirred up a buzz that sent season four (which like most others will be curtailed because of the Writers Guild strike) back up to a #10 Nielsen rating and, perhaps more importantly, they were educating themselves in the process.
Unlike anything before it,
Lost
exhibits a myriad of connections to both classical arts (as influences) and theoretical as well as traditional physics (as speculative premises), and the implications of those elements have been popping up in the wider world beyond the web. While a few of the literary and scientific influences on the show's bigger picture are given prominence - the most obvious in the names of characters - the vast majority of its motifs are tucked away in
Lost
's highly nuanced details.
Along with topical allusions and plugs for two noted social philosophers - Enlightenment-era Frenchman Jean-Jacques Rousseau and British Empiricist John Locke - in the names of two regular characters ("Danielle Rousseau" and "John Locke"), there is also a notable emphasis on decidedly non-kitschy texts in the literature available to the crash survivors. Flashing around copies of
War and Peace
or
The Great Gatsby
is one thing, but along with characters trading the occasional quote from "Of Mice and Men" and other classics, there exists a sub-textual bibliography to the show that can be (and has been) decoded as a string of subtle hints that are applicable toward both general and specific thematic elements of the series. Even though the book itself never appears in the show, Sophia Nikoleishvili's PhD dissertation at the University of Missouri [
PDF
] cites the program's relation to Daniel Defoe's classic
Robinson Crusoe
- "voyages, disasters, physical and psychological torments, solitude, and fear of unknown."
Most of the time the books that make up the
Lost
reading list appear lying inconspicuously on a shelf or half-framed in a shot of someone reading, but they are nonetheless visible and relatable:
Watership Down
references the show's experiment/escape thread;
The Brothers Karamazov
is shadowed by the series' overt battles between reason, faith and fate;
The Turn of the Screw
talks to the Freudian and Rorschachian concepts of observational versus perceptual interpretation; the list goes on. Then there is the "snow-globe theory" and the idea of purgatory as possible explainers; the fact that both have been publicly disavowed by the show's producers seems of little consequence on fansite message boards, where viewers cite the appearances of
An Occurrence at Owl Creek Bridge
and
The Bible
to make their often lengthy and reference-filled cases for predictions of what the show's final story arc will be.
And of course
Lost
has both directly (in the title of Season 3's opening episode) and indirectly referenced the Charles Dickens classic
A Tale of Two Cities,
, a text that corresponds on a number of levels with the doppelganger theme clearly written into the much-debated Jack-Kate-Sawyer love triangle. In fact, Steven E. Jones, a Professor of English at Loyola University of Chicago, centered his argument for "the increasing narrative complexity" in mainstream entertainment [
PDF
] on
Lost
's overt Dickensian bent.
When it comes down to it,
Lost
, more than any other mainstream television series, and perhaps more than elementary- and high-school teachers, is getting Americans to read. Large numbers of viewers, and not necessarily even the die-hard devotees, have sought out these texts, and even if initially hoping only to find clues as to the progression of the show would have undoubtedly taken more away from them. That's why they're considered great books. Since literary texts can be had from a wide array of sources - from Amazon.com to eBay, public libraries, garage sales and neighborhood book clubs - digging up any numbers on interest in a certain book that would correlate directly to
Lost
is virtually impossible. Their influence, however, is nonetheless real.
"Seeing a book featured on a recent episode of
Lost
provoked me to seek a book," says Brad Allen, a supervisor at the Topeka & Shawnee County Public Library in Topeka, Kansas. "It was a cover of a book I had seen in the past, but I couldn't remember the title. Of course, the next day someone in the blogosphere had listed the book's name,
The Invention of Morel
. Our library doesn't own that book, but I got it through interlibrary loan," he explained. "Pretty great book, too, by the way."
More to the meat of the show, the impact of Abrams and Lindelof's cultured background and the Renaissance Man writing they infuse their series with hasn't been relegated to great novels alone. In fact, it is the diffusion of the show's quasi-factoids and references, both overt and obscure, into the layman's land of the American television viewer that is so remarkable, and nowhere is this more apparent than in the classical and pseudo-scientific fields that the producers have repeatedly stated can explain everything; electromagnetism, string theory, quantum mechanics, number theory, and even cartography. While sites like Google and Wikipedia take steps to focus users on the content they provide rather than the means and frequency with which they provide it, there are a number of online statistical tools available to vet the notion that
Lost
is a scientific stimulator amongst the general public, or at least the Googling kind.
For an example from the current season, take
Lost
episode 74, "The Constant," in which the long-running fan hypotheses of time travel and parallel universes are painted as more overt possibilities. According to
statistics
generated by Domas Mituzas, a Lithuanian programmer for Sun Microsystems and a development consultant for Wikipedia and a Trustee on the Board of the Wikimedia Foundation, this spring a sharp spike in reads of Wikipedia pages defined by the words "time travel," in one instance jumping from around 4000 requests to more than 5000 overnight following a corresponding
Lost
episode. For the search terms "parallel universe," the Wikipedia results for February indicate the same, and for "time warp" there was a 143-percent increase from the 28th, the date "The Constant" aired, to the 29th.
While there are obviously a litany of factors that could prompt sharp increases in such generalized and fascinating subjects, those who would immediately write off any correlation in scientific curiosity amongst web users to any
Lost
influence should consider a few terms that are far more distinct and much more easily tied to the show's air dates. While any number of media outlets can be mulling over the generalized subjects at any time, their historically iconic personalities would only overlap at clearly definable junctures. In keeping with their propensity of giving props to the superstars of science and philosophy in the series' character names, in Season 4
Lost
writers introduced Daniel Faraday and George Minkowski, two crew members of the mysterious freighter
Kahana
, respectively named for Michael Faraday, an English physicist and pioneer of electromagnetic research, and Hermann Minkowski, a German mathematician and the author of a construct for Einstein's special relativity which in turn gave rise to the term "Minkowski spacetime." Although introduced earlier in the season, the Faraday character was a centerpiece of "The Constant," and Minkowski was a lynchpin to the episode as well. Checking the characters' names against Mituzas' statistical records for Wikipedia shows a 398-percent increase in searches for "Faraday" from the 28th to the 29th of February, a 462-percent increase for "Minkowski" over the same single day period, and a 356-percent spike for "Minkowski spacetime."
While many educators and developmental psychologists have decried the direction and dissemination of popular media,
Lost
quite clearly ties in literature and science for those who want to find it, and it does so without sacrificing anything for those who just want a weeknight drama to zone out in front of. Are the show's creators providing a sort of subliminal educational incentive to a mainstream viewing audience that has a well-documented
literary deficiency
? It would seem so. In his paper "Television 2.0: Reconceptualizing TV as an Engagement Medium," [
PDF
] M.I.T.'s Ivan D. Askwith credits
Lost
straight-away for being "tremendously successful in demonstrating the new possibilities for active, cross-platform viewer engagement." Sure, he might have been more concerned with the show's cottage industry of online treasure hunts and trivia games, but that sentiment can be applied equally well to the show's interest-sparking inclusion of literature and science.
(As a tangential consideration, the show has also had academic implications far beyond the United States. Having already obtained a Master's in chemistry, Hyo Jin Kim centered his second M.S. thesis at Texas Tech University on "The meaning of
Lost
as a cultural product in South Korea" [
PDF
]; students at Monmouth College applied several ethical theories to the show in a document for Mass Media and Modern Society [
PDF
].)
Perhaps the show is merely an anomaly, the product of Abrams and Lindelof's well-documented admiration for Stephen King's dense
Dark Tower
series and the fascinating nature of experimental physics. Some fans maintain that all the scientific and literary flavoring is just a red herring, but the show's quasi-education impact on potentially millions of viewers is, at this point, hard to refute considering the depth of web chatter on topics such as philosophy and theoretical physics, not to mention the relation between distinct episodes and online informational searches. That online discussion and info hunt is why many expected the opening scene of the episode "The Shape of Things to Come," in the Sahara Desert, a result of the long-favored
Vile Vortices
theory circulating on fan site message boards.
Although the show may ultimately prove to be only kiddie pool deep like
Alias
before it, it would be nice to consider
Lost
as a jumping off point for a new direction in television that rewards both intelligent production teams and inquisitive viewers, and a counter to what many see as the dumbing down of an already not-too-bright media by reality television. Either way, the level of literacy in the series' minute details reach far beyond the influences and screen matter of the typical successful television series (and in particular for a major, non-cable network like ABC). SEE ALSO:
abc.go.com/primetime/lost/
SEE ALSO:
theoriesonlost.blogspot.com
SEE ALSO:
www.lost-theories.com
--
Eric J Herboth
Eric J. Herboth is the founder, publisher and Managing Editor of LAS magazine. He is a magazine editor, freelance writer, bike mechanic, commercial pilot, graphic designer, International Scout enthusiast and giver of the benefit of the doubt. He currently lives in rural central Germany with his two best friends, dog Awahni and cat Scout.

See other articles by Eric J Herboth.
If you'd like to help spread the word about LAS, or simply want to outfit yourself with some adhesive coolness, our 4" circle LAS stickers are sure to hit the spot, and here is how to get them:
-->
Send an with $2 in PayPal funds to cover postage. Don't worry, we'll load you up with enough to cover your town. Then just be patient. They will arrive soon.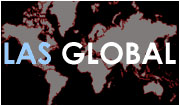 LAS has staff and freelance writers spread across North and South America, Europe, and a few in Southeast Asia as well. As such, we have no central mailing adress for unsolicited promotional material. If you are interested in having your project considered for coverage, please contact us before sending any promotional materials - save yourself time and postage!