LITERATURE
»
Full Dark, No Stars
- Stephen King's new novella questions mankind's ability to trust others.
[02.21.2011 by Bridget Doyle]
MUSIC
»
The Top 30 Albums of 2010
- Fashionably, fabulously late, our favorite music (and believe me, there was a LOT) of 2010, the year that some have called the best year for music ever. And only some of those fools work here. Plenty of usual suspects, lots of ties and a few surprises that I won't spoil, including our unexpected #1.
[12.24.2010 by The LAS Staff]
LOSTATSEA.NET
>
FEATURES
>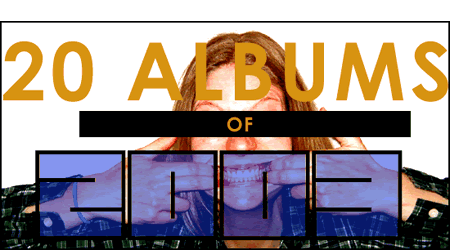 December 15, 2003
2003 Composite Top 20
|
Kevin Alfoldy
|
Kyle Anderson
|
Matt Bendett
|
Erick Bieritz
|
Brooke Black
|
Erik Chaplinsky
|
Natalie David
|
Jonah Flicker
|
Clifton Gates
|
Cassie Glanney
|
Helder Gomes
|
Justin Grimm
|
Jim Hanke
|
Eric J Herboth
|
Lyle Hodges
|
Doug Hoepker
|
James Hoey
|
Marc Homer
|
Sarah Iddings
|
Avery Jones
|
Joshua Kazman
|
Jeremy Keller
|
Bob Ladewig
|
Monique LeBreau
|
Peter Lindblad
|
Laura Maupin
|
Individual Lists N-Z
---
Kevin Alfoldy
01 Blood Brothers - Burn Piano Island, Burn
02 The Wrens - The Meadowlands
03 The Plot to Blow Up the Eiffel Tower - Dissertation, Honey
04 Death Cab for Cutie - Transantlanticism
05 Constantines- Shine a Light
06 Cursive-The Ugly Organ
07 Songs:Ohia - Magnolia Electric Company
08 The Rapture - Echoes
09 Black Eyes - Black Eyes
10 Exploding Hearts - Guitar Romantic
** 11 Broken Social Scene - You Forgot It in People (2002)
I don't know if you are doing a singles list also, but if you are give all ten of my votes to "Hey Ya".
---
Kyle Anderson
01 The Decemberists - Her Majesty, the Decemberists 
02 Menomena - I am the Fun Blame Monster! 
03 The Shins - Chutes Too Narrow 
04 Damien Jurado - Where Shall You Take Me? 
05 The Books - The Lemon of Pink 
06 Songs: Ohia - The Magnolia Electric Co. 
07 The Wrens - The Meadowlands 
08 Rosie Thomas - Only With Laughter Can You Win 
09 The Postal Service - Give Up 
10 The Pernice Brothers - Yours, Mine, and Ours 
11 Radiohead - Hail to the Thief 
12 Calexico - Feast of Wire 
13 Death Cab for Cutie - Transantlanticism 
14 The New Pornographers - Electric Version 
15 Cat Power - You are Free
---
Matt Bendett
01 The Mars Volta - Deloused in the Comatorium
The Mars Volta's album is just incredible. I haven't been blown away by an album like this in years. Not since Tool's Lateralus, anyway. The anticipation for this record was so high; the fact that it surpassed all my expectations makes it, without a doubt, 2003's best record.
02 The Blood Brothers - Burn, Piano Island, Burn
Ross Robinson really brought the Blood Brothers to another level with Burn Piano Island, Burn. The album packs so much intensity into every song. It came out at the beginning of the year and I'm still quite amazed by the catchy hooks and chants. The album effectively raised the bar for every other high-energy punk band out there.
03 Avenged Sevenfold - Waking the Fallen
I doubt the new Avenged Sevenfold will make anyone else's list, but this black metal/punk/hardcore band is very musically talented. Every track is well-written and some of the guitar riffs will blow you away. This second effort is definitely a step up from their debut, Sounding the Seventh Trumpet. Check it out.
04 The Rapture - Echoes
Much like The Mars Volta's album, everyone had high expectations for Echoes. The Rapture along with DFA certainly delivers the goods with their major label debut. House of Jealous Lovers is one of those tracks that you have to repeat a couple times each time through the album.
05 Outkast - Speakerboxx/The Love Below
Outkast continues to innovate with each new release. Although I would like to see more collaboration from Andre and Big Boi, the separate albums thing made me twice as happy. There are some dance masterpieces on this album, too, like Ghetto Musik and Flip-Flop Rock. If only they'd tour on this album.
06 Mogwai - Happy Songs for Happy People
Mogwai just gets better and more innovative with each release. Happy Songs for Happy People proved to me that they are, indeed, the best band across the sea right now.
07 Do Make Say Think - Winter Hymn Country Hymn Secret Hymn
Do Make Say Think surprised a lot of people with another album this year. The LP continues where &Yet&Yet left off with some solid songwriting and a smooth progression of jazz and percussion. This album shouldn't be overlooked among all the other great releases this year. 
08 Explosions in the Sky - The Earth Is Not A Cold Dead Place
Explosions in the Sky got in just under the wire with one of my favorite prog-instrumental releases this year. Sans vocals, this album packs it all in with high highs and low lows. All in all, The Earth is not a Cold Dead Place is an emotional roller coaster that ends like a really good movie, almost tear-jerking. 
09 Steven Malkmus and the Jicks - Pig Lib
Steven Malkmus released his second solo effort and it really brings me back to the days of Slanted and Enchanted, but with a folkier, slightly more mature touch. The album came with a limited release EP. containing even more great songs. It's been a while since Pig Lib came out, but I frequently pop the CD in after a really stressful day to relax and take in all of Malkmus and the Jicks' zany brilliance. 
10 Pretty Girls Make Graves - The New Romance
Pretty Girls Make Graves released an amazing record this year. Female vocals over erratic guitar riffs make every song on The New Romance a complex and catchy piece of indie-rock. This band has really progressed over the past year.
11-15 and Honorable Mention (HM)
:
11 Tomahawk - Mit Gas 
12 The Joggers - Solid Guild 
13 My Morning Jacket - It Still Moves 
14 Radiohead - Hail To The Thief 
15 Bright Calm Blue - A Direct Approach For Casual Conversation 
HM Coheed and Cambria - In Keeping Secrets of Silent Earth: 3 
HM Give Up the Ghost - We're Down Till We're Underground 
HM Cursive - The Ugly Organ 
HM Bardo Pond - On The Ellipse 
HM Songs:Ohia - The Magnolia Electric Company 
In the bottom half of my top 20, I was very impressed with the Joggers' upbeat, barbershop quartet-like performance on Solid Guild. The Joggers along with Bright Calm Blue were two great bands I was introduced to this year and will be looking out for in the future. The track, One Big Holliday, on My Morning Jacket's album is worth the price of the album alone. The release makes me wish they could have opened up for the Allman Brothers this past summer. Radiohead's album was, of course, another testament to the band's creative genius. The new Tomahawk was great in a way that only Mike Patton could pull off. Coheed and Cambria and the Give Up the Ghost records are two latecomers that continue to grow on me. The new Bardo Pond record is a dreamy, ambient record that is extremely creative. Finally, Jason Molina released another great album earlier this year with a little help from his friends. The backing band really rounds things out on this release…
---
Erick Bieritz
01 Dizzee Rascal - Boy In Da Corner
02 Four Tet - Rounds
03 Jay-Z - The Black Album
04 Anamude - Urban Comfort EP
05 Yerba Buena - President Alien
06 Devon Sproule - Upstate Songs
07 Michael Mayer - Fabric 13
08 Basement Jaxx - Kish Kash
09 Bubba Sparxxx - Deliverance
10 Rachel's - Systems/Layers
---
Brooke Black
01 Apollo Sunshine - Katonah 
02 The Unicorns - Who Will Cut Our Hair When We're Gone?
03 Sun Kil Moon - Ghosts of the Great Highway 
04 Andrew Bird - Weather Systems 
05 New Pornographers - Electric Version 
06 Kamikaze Hearts - Kamikaze Hearts
07 The Shins - Chutes Too Narrow 
08 My Morning Jacket - It Still Moves 
09 Stephen Malkmus - Pig Lib 
10 The Lot Six - Major Fables 
11 King Creosote - Kenny and Beth's Musakal Boat Rides 
12 The Darkness - Permission to Land 
13 TV on the Radio - Young Liars 
14 Manitoba - Up In Flames
---
Erik Chaplinsky
01 From Monument to Masses - The Impossible Leap in a Thousand Simple Steps
02 The Forms - Icarus
03 Sun Kil Moon - Ghosts of a Great Highway
04 Kudzu Wish - Reverse Hurricane
05 JR Ewing - Ride Paranoia
06 Des_Ark - Day of Prole
07 Explosions in the Sky - The Earth is not a Cold Dead Place
08 Fin Fang Foom - With the Gift Comes the Curse
09 Mercury Program/Maserati - Confines of Heat
10 Ben Davis - Aided and Abetted
---
Natalie David
01 Matthew Good - Avalanche - Good is back, and quite possibly with the greatest record of his career. To say that Avalanche is a massive departure from his previous efforts would be a lie, but with the loss of one word from his recording moniker Matthew's gained a new direction, adding songs of greater political and social commentary into his mix of narratives and shrouded introspection.
02 Copeland - Beneath Medicine Tree - Beneath Medicine Tree, although easily categorized under the emo-tag is far more than heartbroken-boy drama rock. Perfected harmonies, honest, illustrative lyrics, and crisp guitars construct a mood that's energetic even at times when it's the most uncertain. 
03 The Jealous Sound - Kill them with Kindness
04 Alkaline Trio - Good Mourning
05 Sam Robers - We Were Born in a Flame - Although way mellower than it's title may suggest, if this disc is in your stereo and you're not moving, chances are you just haven't pushed play yet. 
06 Last Days of April - Ascend to the Stars - A small departure from Angel Youth, Ascend to the Stars is Last Days of April a little older, and a little wiser, but still as honest as ever.
07 The Dandy Warhols - Welcome to the Monkey House - The Dandies aren't exactly a cookie-cutter type band. Their newest effort, at times, mixes well produced dance-pop with the groove of indie psychedelica, which isn't exactly the formulaic drivel of bands like Nickelback and Creed.
08 The Strokes - Room on Fire - True this buzz band isn't really touching on much new territory here, however Room on Fire remains a nice treat and fails to really disappoint any expectations. 
09 The Juliana Theory - Love - The latest collection of new material from the Juliana Theory manages to cross boundaries and almost frees them from the seemingly dreaded 'emo' label. 
10 Red Hot Valentines - Summer Fling - This latest offering from the Champaign, Illinois band is a fun romp of emo-tinged power-pop irresistible enough to get you out from behind your desk to behind the wheel of your car. 
11 John Mayer - Heavier Things - Making young girls scream with desire isn't the only talent John Mayer has, he can also craft a pretty damn good guitar pop tune.
12 Pete Yorn - Day I Forgot - One part Springsteen, one part folk, and two parts Jack Daniels, Pete Yorn proves again on his new record that he is a singer/songwriter to be reckoned with. 
13 Mae - Destination: Beautiful - Despite a few lyrical missteps, impeccable guitar and inherent pop sensibilities make up for them tenfold.
14 Ashen - Pull and Repel - Overall, Pull and Repel is an album that's best for simply sitting down and listening to some Ashen. It's just too beautiful and demanding to become background music for anything else.
15 Further Seems Forever - How to Start a Fire
---
Jonah Flicker
01 The Unicorns - Who Will Cut Our Hair When We're Gone? 
Nicholas and Alden, the two idiot savants behind this band, toy with the twee, but their actual real songwriting ability keeps them from baby talk production and simpleton melodies that is so prevalent in that style. Using everything from distorted guitars to drum machines to real drums to crappy keyboards, the Unicorns pique your interest from the get-go and pretty much don't let up throughout the entire album. 
02 Viktor Vaughn - Vaudeville Villain 
MF Doom's bad boy alter-ego of an alter-ego puts Bobby Digital to shame. Doom's crispy cadence has never sounded better over beats by RJD2 and King Honey, among others. One of the best hip hop releases of 2003 and well, ever.
03 American Analog Set - Promise of Love 
Someone I know has AAS as their fave band on their Friendster profile, and they get laughed at for it. I don't care. This album is their droniest and best in years. They actually rock out a few times here and the soft moments are sublime. The formula's the same here, but it still sounds good. Andrew Kenny is the new Ben Gibbard.
04 The Constantines - Shine a Light 
Speaking of Canada, rock and roll is back. Archers meets the Boss = Constantines. Dual guitar driven melodic rock and roll, driving and crying across landscapes of distortion and gruff vocals. I bet their live show is boss.
05 King Geedorah - Take Me to Your Leader 
Another MF Doom personality saw the light of day this year, this one all cheap-ass 80's loops, ice-hot story spinning, thuggish intellect and a couple-a crew joints. Doom is the new Kool G Rap with a crate full of bizarro children's records.
06 The Shins - Chutes Too Narrow 
Sunny and sad, James Mercer and friends make some of the best pop music out there.
07 Jim Yoshii Pile Up/Xiu Xiu - Insound Tour Support CD
What a strange matchup, but somehow it works. JYPU continue their amazing emotional rock, this time helped by the esteemed Chris Walla, realizing a potential in their music heard in more low-tech form on It's Winter Here. Xiu Xiu continue their bizarre tales of sex and wry observations, via kitchen sink instrumentation and faux Morrissey singing.
08 The Rapture - Echoes 
Yeah, you heard of these guys. But shit, it's good. So many bands doing it, but the Rapture do their punk-disco best.
09 Ex Models - Zoo Psychology 
Speaking of dancing and punk, Ex Models sex-fueled release is screamingly good. Short, stabbing noisy tracks make your head hurt even as you shake your ass. This is the new techno. But not really.
10 Postal Service - Give Up 
Fuck, 3 Sub Pop releases on my list. Good year for them. Jimmy and Ben made a wonderful Pet Shop Boys meets emo album this year, I don't care how trite the lyrics are sometimes.
---
Clifton Gates
01 Deerhoof - Apple O' 
02 Tomahawk - Mit Gas 
03 Mogwai - Happy Songs For Happy People 
04 Do Make Say Think - Winter Hymn Country Hymn Secret Hymn 
05 Outkast - Speakerboxxx/The Love Below
06 Coheed & Cambria - In Keeping Secrets of Silent Earth:3 
07 Explosions in the Sky - The Earth Is Not A Cold Dead Place 
08 Hella - Bitches Aint Shit But Good People 
09 Jay-Z - The Black Album 
10 Volta Do Mar + Murder By Death - Konrad Friedrich Wilhelm Zimmer
---
Cassie Glanney
01 Dizzee Rascal: Boy In Da Corner
02 Four Tet: Rounds
03 White Stripes: Elephant
04 Watchers: To the Rooftops
05 Arab Strap: Monday at the Hug and Pint
06 Ted Leo & the Pharmacists: Hearts of Oak
07 Jay-Z: Black Album
08 !!!: Me and Giuliani Down by the Schoolyard
09 Rapture: Echoes
10 Radiohead: Hail to the Thief
---
Helder Gomes
01 Animal Collective - Here Comes the Indian
02 Lucinda Williams - World Without Tears
03 Bonnie 'Prince' Billy - Master and Everyone
04 The Mars Volta - De-Loused in the Comatorium
05 Cat Power - You Are Free
06 Ghazal - The Rain
07 June Tabor - An Echo of Hooves
08 The Fire Theft - The Fire Theft
09 (Smog) - Supper
10 The Potomac Accord - In One-Hundred Years the Prize Will Be Forgotten
11 Lisa Germano - Lullaby for Liquid Pig
12 Why? - Oaklandazulasylum
13 Dead Low Tide - Dead Low Tide
14 Murder By Death - Who Will Survive, And What Will Be Left of Them?
15 The Postal Service - Give Up
---
Justin Grimm
01 Elbow - Cast of Thousands
02 The Mars Volta - De-loused in the Comatorium 
03 Radiohead - Hail to the Thief 
04 Mogwai - Happy Songs for Happy People 
05 Mount Saint Helens - You Are A Ghostly Presence 
06 Cursive - The Ugly Organ 
07 28 Days Later [Soundtrack] 
08 The Rapture - Echoes
09 Ring, Cicada - Good Morning, Mr. Good 
10 The Decemberists - Her Majesty The Decemberists
Runners Up: Black Eyes, The Sea and Cake, Death Cab For Cutie, OutHud, Iron & Wine, The Cubs...
---
Jim Hanke
01 The Constantines - Shine A Light
Describing this Canadian five-piece as the best parts of Motown, Fugazi and Springsteen combined may induce some you've got to be kidding-type laughter, but truth be told: Shine A Light is a stunning accomplishment in any genre. Led by the raspy voicebox of Bry Webb, the Constantines sport a soulful, dirty sound rarely heard these days, whether they sweetly croon the blues (On To You), demolish their guitars by hand (the roaring opener National Hum) or ride a hard, head-bobbing groove for dear life, like on the album's finest moment Nighttime/Anytime (It's Alright). Toss in some free jazz sax work and lots of tambourine and you've not only got the best record of the year, but one that continues to squeeze out surprises after the 100th spin. That's what amazing albums should do.
02 The Decemberists - Her Majesty, The Decemberists
On album number two, singer/songwriter Colin Meloy fully gives in to his pirate, war and vaudeville fantasies, creating an album that at once sounds refreshingly new and classically historic. The Decemberists certainly don't fall far from the Belle & Sebastian or Neutral Milk Hotel trees, but it's their unquestionable dedication to creating mood, scenery and language that sells their myths and stories. Meloy's faux-European accent gives each track some added authenticity, to boot. They're not reinventing the wheel, per se, but The Decemberists are by far the most exciting thing to come out of the KRS camp since Corrin Tucker wanted to be your Joey Ramone.
03 Cursive - The Ugly Organ
Third-person references in song are usually reserved for the likes of J. Lo or whichever rap star is tappin' dat azz on TRL this week. So when Cursive lead throat Tim Kasher went in to record The Ugly Organ (a short but provocative collection of songs about what a pain it is sometimes to be Tim Kasher, both before and after suffering a collapsed lung), the media got skeptic. Lo and behold, Kasher again prevails as one of the best songwriters in indie-rock, dissing the industry (Art is Hard), gossiping vultures (Butcher the Song) and himself (the seething Some Red-Handed Sleight of Hand) with passion and grace. Sure, Organ may not be the most relatable record of the year, but with full-time cello player Greta Cohn in tow, Cursive has finally become an indie stand-by, blurring the lines of art-rock, chamber pop and emo into a grand, sadistic mess entirely their own.
04 The Long Winters - When I Pretend To Fall
If The Long Winters' debut album The Least You Can Do Is Harm was a dreary hangover, When I Pretend To Fall is the next evening out, completely forgetting the blahs with vibrant horns, syrupy sing-a-longs and shit-eating grins all around. Since their debut, vocalist John Roderick's everyman delivery has gone from average to astounding, hitting it's peaks on the hair-raising New Girl, the raucous Scared Straight and the beautifully lazy acoustics of It'll Be A Breeze. Now joined full-time by keyboardist/vocalist Sean Nelson (former singer for the underrated Harvey Danger), the Winters have created a near perfect summer soundtrack, sunrises and sunsets abound.
05 Death Cab for Cutie - Transatlanticism
You could say that DCFC may have lost the propulsive drive from The Photo Album when ex-drummer Michael Schorr left the group, but you'd be missing the point: Transatlanticism is an entirely different beast, focusing on guitarist Chris Walla's crisp production and a new love for pianos and subtle background noise instead of the dance-y bombast of Photo. Storming out of the gate with the rollicking The New Year, the CD finds its true home towards the middle, as Tiny Vessels' bitter reflections give way to the slow burn of the pristine title track, eventually meeting the Wilco-influenced beauty of Passenger Seat. Lead singer Ben Gibbard has said in interviews that sometimes the best stories are made-up ones, so when Transatlanticism's final line comes (This is fact not fiction/ for the first time in years), it's all the more affecting. 
06 The Weakerthans - Reconstruction Site
By far the smartest band to ever have a record out on Epitaph, Winnipeg natives The Weakerthans defy every punk rule in the book by simply not being punk at all. Despite scratching most of the dramatic, heartbreaking production that made their last record Left & Leaving such a moving document, the band (led by ex-Propaghandi member John Samson) still manages to cover topics from having dinner with a famous explorer to what a cat must be thinking about it's lazy owner with a style both humble and profound. Granted, such lyrical musings may be more suited for the next They Might Be Giants record, but Samson attacks more serious topics backed by stellar and adult arrangements that aren't punk, folk, alt-country or emo: Just fantastic music that has touches of all of the above. It's hard to get through Reconstruction Site without smiling and realizing that The Weakerthans are the best big brothers that punk kids never had.
07 Small Brown Bike - The River Bed
Shortly after this album's fall release, this Michigan band called it quits and math-prone drummer Jeff Gensterblum went on to play with Bachelor Bob Guinney's group. For shame. Still, The Bike leaves us with a fantastic last will and testament, miles better than 2000's beloved Dead Reckoning. Brothers Mike and Ben Reed have the breathless bleating of Midwestern post-hardcore down to a T, yet their screams sound more united by blood as opposed to the cookie-cutter call-and-response shrieks of their genre. Covering the topics of family, loss and bleak tragedies with startling honesty, The River Bed's most stellar moment comes near the end as the band and friends bark out closeness in each other/ a lesson to remember over thick, bigger-than-God drums right before the guitars wail in for a stunning conclusion. Along with their two most recent EP's (Nail Yourself To The Ground and a self-titled split with The Casket Lottery), Small Brown Bike says goodbye with a winning trifecta of releases. 
08 Ted Leo/Pharmacists- Hearts of Oak
Don't call it a comeback, but the first thirty seconds or so of this album's lead single Where Have All The Rudeboys Gone? sound like just that. Fervently pushing his oohs to new heights and spitting out syllables as if they taste like shit, Leo busts Hearts of Oak wide open with a vengeance on Rudeboys as if he's been hibernating with his Jam records for the past ten years and has got oh so much to tell you. Elsewhere, Leo reverses the post-Sept. 11 song formula with a little white guilt (the percussion heavy Ballad of the Sin Eater) and with the help of some well-placed keys, pounds out some of his catchiest work yet, important when addressing social issues through art (the ol' bait them with melody first trick). Even when things get more relaxed, as on the divine First to Finish, Last to Start, Leo's sincerity is rarely matched. 
09 Thursday - War All The Time
Only two full years into the mainstream's love affair with arty hardcore and the genre already has its Joshua Tree. Thursday's sound, despite MTV and mega-conglomerate Island's support, got equally more brutal and serene on War All The Time, a soaring, beating heart in a sea of black eyes and blacker T-shirts. Upping the ante on their traditional who can scream louder approach makes the piano ballads and subtler moments of Division St. and Signals Over The Air seem all the more tender and mature. The downside with a disc this great is that, sadly, the band and the genre itself will most likely only go down from here.
10 Joe Strummer & The Mescaleros - Streetcore
Though Strummer's first two post-Clash releases with The Mescaleros received modest praise from the music press, Streetcore can easily sit side-by-side with any Clash album without breaking a sweat. As unabashedly joyous as London Calling, as immediately gritty as Combat Rock and as superbly scattered in influence as Sandista!, this record sounds live and incredibly of-the-moment, rare for an album not completely finished at the time of Strummer's death. He may have led thousands to pick up some gear and head into the garage, but with Streetcore, Joe Strummer finally gave us the keys to the car. 
11 Jay-Z - The Black Album
Is he or isn't he? Most don't seem to buy into Young Hov's retirement talk, but even if does he hang up his bling, The Black Album is a modern rap classic and a classy way to exit the game. Backed by a who's-who list of hip-hop's finest producers (The Neptunes, Timbaland, Rick Rubin, Just Blaze), Jay creates a more sinister, but equally as engaging companion piece to The Blueprint, forcing even his harshest critics to ask Wait... there was a Blueprint 2? The album's standout track, 99 Problems, throws Hov's air-tight flow over a menacing metal backdrop. Yeah, it's an old trick, pioneered by Run DMC and co-opted by Puffy later, but like the best in the game (Outkast, Missy Elliot, etc.), Jay chooses to go for broke on his last at-bat, regardless of what's hot, and knocks one out of the park in the process. It's your boy!
12 The Postal Service - Give Up
Some beats, some vocals, some stamps. That's all it took for Dntel guru Jimmy Tamborello and Death Cab for Cutie singer Ben Gibbard to create arguably the most popular indie debut of the year, not to mention one that would outsell all of Death Cab's previous albums. Give Up certainly isn't the lap-pop bible that many claim, but it does spotlight both artists' highpoints extremely well: Gibbard's effortless croon and lengthy stories of romances that start when the bar shuts down for the night go hand-in-hand with Tamborello's programming that jostles from Nintendo-simple to lush and sparkly, sometimes in the same song. Chances are that, on more than one occasion, the sound of Give Up made at least one kid take back that the new Dashboard they got for their birthday and exchange it for some New Order. 
---
Eric J Herboth
01 Murder By Death - Who Will Survive And What Will Be Left of Them? - There hasn't been an album with this kind of all-around power since I don't know when. I've been trying to wear this album out, a task which seemingly can't be done after literally listening to it several times a day for months. Intelligent without taking themselves too seriously, Murder By Death play a beautiful collage of macabre country rambles through vicious cello slicings, meandering guitar and a Godspeed You Black Emperor-ish rhythm section that is as gritty as it is sweeping.
02 Absinthe Blind - Rings - The first round of shockwaves from My Bloody Valentine may have peaked for many in the mid 1990s, when bands like Failure and HUM were at their peak. But for fans of My Bloody Valentine (not to mention Spiritualized and Lassie Foundation) who have been lingering ever since Absinthe Blind offer up a saccharine nugget of powerful, extraterrestrial harmonics for the headphones.
03 Ted Leo/Rx - Hearts of Oak - The greatest thing about Ted Leo is that he's an amazing person who writes amazing songs. Every single time this album hits the stereo there is a need to turn up the volume, grab someone you love, and suck the marrow out of life.
** 04 Canyon - Empty Rooms - I completely missed the boat on this at its release (October 8th, 2002) and technically it doesn't count for 2003. But it dominated a pretty decent chunk of the year for my ears with its dark, brooding wall of guitars. Anyone who appreciates great music of any variety will find themselves fully immersed in the swirling steel guitar, ebbed to and fro with firm percussion and enticing keyboards.
05 Decemberists - Her Majesty - In the never-ending quest to find a surrogate for Neutral Milk Hotel, Decemberists are the current folk-pop-carnival-legend of choice. Great songs with a quirky, historic bent suitable for any fans of the Elephant 6 collective, Unbunny, Mighty Rime, Belle & Sebastian, et cetera.
06 Calla - Televise - This album was released so early in the year that it nearly slipped under my radar- it has quickly become a classic in the rich, distortion-soaked vein of these Brooding, Angst-Ridden, Melancholy, Nocturnal, Intimate, Bittersweet tones. Yes, all of those things and more for fans of Yo La Tengo, My Bloody Valentine, Built to Spill, U2, et cetera.
07 Grandaddy - Sumday - Former skaters bedecked in a David Bazanian bearded gruffness, Grandaddy have carved out a certifiably flirtatious sound with broad, graceful, unassuming swashes and they explore the inner chambers of that niche on this lush, computer enhanced trip.
08 The Rapture - Echoes - Juicy Euro-Urban synth notes and Gang of Four guitars mixed with cold, clinical vocals in an arty intelli-punk dancetronica. Simultaneously hip, smart, international and popular, this album is a certifiably energizing experience.
09 White Stripes - Elephant - This is just about the only indie/industry big-hype sophomore album that really made an impression on me this year. "Seven Nation Army" is a great way to start an album and Meg White's vocal contributions to the album are a pleasant surprise. An all around solid record, this double-LP had me manning the turntables often this summer.
10 TIE : Atmosphere - Seven's Travels / Aesop Rock - Bazooka Tooth - the cream of the indie rock hip hop crop, both of these albums are highly recommended to anyone with an open mind.
11 TIE : Iron & Wine - The Sea & the Rhythm / Holopaw - Holopaw - These are both delicate, intricate discs that would fully make their own berths in the upper ten if they'd have only been longer.
12 Sleep Station - Hang In There Charlie - I stumbled across this record almost by accident, and while it may swirl about a vortex of a lone voice and acoustic guitar it isn't styled on an alt-country blueprint or a
plaintive, bare, love letter sob-a-thon. Instead this 14-track concept album combines the classic influences of Bowie, U2 and REM with a HUM-esque fixation on space, loss and loneliness, all of which is wrapped up in a modern art-pop bohemia that smacks of down home, mesh hat indie rock goodness.
13 Outkast - Speakerboxxx/The Love Below - Like most people I was disappointed with the payoff after waiting three years for the follow up to Stankonia, but that has more to do with the former album's all around deliciousness than the latter's shortcomings. It wasn't as fun, it wasn't as tight, but it was certainly as entertaining as the time before.
13.5 Radiohead - Hail to the Thief - It was indeed disappointing but it was still better than a confounding percentage of the records released this year. If any other band had released this album it would have been called two things: a Radiohead rip-off and brilliant. The Brits have set the bar so high that even they are having trouble clearing it now. My only hope is that they can release another truly monumental album before they call it quits.
14 Pretty Girls Make Graves - New Romance - Part of what really turned me on to this album is the fact that virtually anyone who isn't afraid of an amplifier can listen to this record and enjoy it. PGMG have been flirting with my year-end list for the better part of the fall and every time I think to myself that I just don't listen to the album enough to really include it, I give it a spin and it creeps right back in there.
15 Explosions In the Sky - The Earth Is Not a Cold Dead Place - Warmer and more compassionate than their pummeling debut released a whole two years earlier, Explosions In the Sky could do well to not leave us waiting so long next time.
---
Lyle Hodges
01 The Rapture - Echoes 
02 The Fiery Furnaces - Gallowsbird's Bark 
03 The White Stripes - Elephant 
04 Outkast - Speakerboxx/ The Love Below 
05 Madlib - Shades Of Blue 
06 The Polyphonic Spree - The Beginning Stages Of.... 
07 Prefuse 73 - One Word Extinguisher 
08 The Strokes - Room On Fire 
09 Viktor Vaughn - Vaudeville Villain 
10 Dizzee Rascal - Boy In Da Corner 
11 Jemini and Danger Mouse - Ghetto Pop Life 
12 Super Furry Animals - Phantom Power 
13 Yeah Yeah Yeah's - Fever To Tell 
14 Spiritualized - Amazing Grace 
15 Basement Jaxx - Kish Kash
---
Doug Hoepker
01 My Morning Jacket - It Still Moves
02 The Shins - Chutes Too Narrow
03 British Sea Power - The Decline of British Sea Power
04 Cat Power - You Are Free
05 The Exploding Hearts - Guitar Romantic
06 (Smog) - Supper
07 Yeah Yeah Yeahs - Fever to Tell
08 Fruit Bats - Mouthfuls
09 Postal Service - Give Up
10 Josh Rouse - 1972
---
James Hoey
01 Mars Volta - De-Loused in the Comatorium
02 John Fahey - Red Cross
03 Cerberus Shoal - Chaiming the Knoblessone
04 Envy - A Dead Sinking Story
05 Mind Flayer - Take Your Skin Off
---
Marc Homer
01 Fischerspooner - #1 
02 Radiohead - Hail to the Thief 
03 Evanescence - Fallen 
04 The White Stripes - Elephant 
05 Goldfrapp - Black Cherry 
06 Junior Senior - D-D-D-Don't Stop the Beat 
07 Madonna - American Life 
08 Norah Jones - Come Away With Me 
09 BT - Emotional Technology 
10 Outkast - Speakerboxx/The Love Below
---
Sarah Iddings
01 Throwing Muses - Throwing Muses - Nothing can top the obscure art pop, the high-risk, sideways adventurism, or the continual brushes with life that this CD inspires. A reunion worthy of a séance, though luckily, they did it in our mutual lifetime. When a band can be the first female alternative band to make it in the UK and US, with hits mind you - the godmothers of Alt Rock - and then follow it up 20 years later with something just as potent and important, they deserve all the accolades they can get.
02 Cursive - The Ugly Organ - There is a vulnerability at the core of Tim Kasher's music. It's amazing that it hasn't been washed out by now, yet songs that proclaim the sting of "his latest whore", or lament over the loss of his daughter to another man show that he is not only a modern storyteller, he is a potent autobiographer.
03 Portastatic - Summer of the Shark - There's no real mystery as to why everyone loves Mac McCaughan, myself included. The man can turn crunchy indie rock into spun gold, and proves herein that he can do the same for a batch of beautifully intricate, lightly sweet pop songs. Perhaps his heavenly voice is the loom? I thank him for such an enjoyable escape, regardless of the magical source. 
04 Andrew Bird - Weather Systems - Having converted an old barn into a provisional studio and home, he found clear inspiration in his surroundings, creating something subtle, rustic, and deeply natural. Bird obviously embodies a passion for music's elasticity and range. What's more, for all of the love he puts in, he should get it in return, deserving reciprocal appreciation for such mastery.
05 Sufjan Stevens - Greetings from Michigan - Harboring a crush on this album after the first listen, its dulcet tones, deep and rich themes, and homey song titles are so familial and well played. As it is possibly his endeavor to cover every state, starting with his home, we will all have a keepsake to the places we love - and their seedy, hidden underbellies.
06 Murder by Death - Who Will Survive and What Will be Left of Them? - Dante and Hitchcock brought visions of hell so chilling, so memorable and personal, that they frighten through the ages. This is the same classic horror and macabre storytelling set to verse. 
07 Wrens - The Meadowlands -Not only have the Wrens made a resurgence worthy of their own phenomenal history, they have surpassed it with an album so diverse, so rollicking and triumphant, it attempts to call each subsequent ace up their sleeves. 
08 The Decemberists - Her Majesty - Indelible. Wonderful. Vibrant and full of imagery.
09 Denali - The Instinct - A truly captivating rock album. The songs are shorter and tighter, unafraid to let loose, and no longer pulling punches. Their aesthetic determination is still in check, as is Maura Davis' dynamic range and haunting tunefulness, but the feel is explosively modern and revitalized. With an abundance of integrity and style, The Instinct is easily one of the most impressive albums of 2003.
10 Ted Leo/RX - Hearts of Oak - More addictive than candy to a wily two year old. This will not leave my car stereo for the simple fact that it is immensely fun to drive around with the intention of cheery hijinks - this is the perfect soundtrack to cartoonishly madcap adventures.
11 Rachel's - Systems/Layers - Underneath layers of viola, clarinet, vocals, and dance, beneath all interpretation and intended scenery, the music is vastly relatable. Systems/Layers is a meditative piece that captivates the human essence in dramatic empathy and a few perfect words. 
12 Cat Power - You Are Free - this really is the modern equivalent of an Ella Fitzgerald album, or something equally as important.
13 The Starvations - Get Well Soon - The Starvations have totally recaptured the dirty glory days in their second full-length album, and saying that they are within reaches of X and Gun Club is not just empty critic talk. They are not only inspired by such great bands, they are sonic peers, and easily as thrilling.
14 Grandaddy - Sumday - 
15 Fruit Bats - Mouthfuls - 
---
Avery Jones
01 White Stripes - Elephant
02 Calexico - Feast of Wire - Quarterstick
03 Xiu Xiu - A Promise
04 Sleep Station - Hang in there Charlie
05 Absinthe Blind - Rings
06 Yeah Yeah Yeah's - Fever To Tell
07 Pleasure Forever - Alter
08 DJ Spooky - Dubtometry
09 The Mars Volta - Deloused In The Comatorium
10 Murder By Death - Who Will Be Left...
---
Joshua Kazman
01 Troubled Hubble - Penturbia
02 Mogwai - Happy Music for Happy People
03 Aurah - Alechmist
04 Radiohead - Hail to the Thief
05 The Dying Californian - We are the Birds that Stay
---
Jeremy Keller
** 01 Broken Social Scene - You Forgot It in People (2002)
02 Skeletons - Life and the Afterbirth
03 Radiohead - Hail to the Thief
04 Black Moth Super Rainbow - Falling Through a Field
05 American Analog Set - Promise of Love
06 Rectangle - Una Nunca Sabe
07 raveonettes - Chain Gang of Love
08 Outkast - Speakerboxxx/The Love Below
09 Absinthe Blind - Rings
10 Holopaw - Holopaw
---
Bob Ladewig
01 The Decemberists - Her Majesty - The debate was between the number one and number two spots. Both of these bands and albums have amazed everyone I've introduced them to. I am amazed at Colin Malloy's songwriting. He has a gift at songwriting and craftsmanship. His stories pull you in and give you a cozy place to sleep, or a wicked pill to swallow. I could dive into this record and come up for air 12 months later a wiser fellow. Songwriting doesn't get much better than this, my friends and concubines.
02 Ted Leo/Pharmacists - Hearts of Oak - It came with much debate. In 2003 alone I saw Ted Leo play 3 times (once without the pharmacists) and every time this guy knew how to rock the crowd. What a great performer. This Album has been with me all year (so it seems) and I've enjoyed it every time I've listened to it. Mod/Pop has never sounded so good. I wish I owned a vespa and was cruising around town every time I heard the infectious guitar and cheery falsetto vocals here. I'd call this album a classic.
03 The Wrens - The Meadowlands - Wow. From start to finish - this album has it all. The fun, indie rock sounds - to the moving, twisting and tugging your heartstrings songs. This is music at its finest.
04 The Rapture - Echoes - This is the music of the future. The Rapture knows how to make you move. I like this album, probably more than I should, but who are you to judge me. This is a great album. Damn right it is...
05 The Shins - Chutes Too Narrow - Great pop music from this indie band. If the opening track doesn't hook you in, you need to get your head examined.
06 The Western Keys - Damage - I wasn't sure if this was released this year, or last year. Apparently it was 2003. I've been listening to this (over and over) for so long it seems old to
me. This very short album is great music, in my book.
07 Pinback - Offcell EP - I wasn't sure if I should include EP's on my best releases of the year... it somehow feels cheap to me. But there is no way I couldn't include this on my best of the year list. These boys are very creative and I think this EP does a great job illustrating that.
08 Beulah - Yoko - To be honest, it's because of the live show I saw them play with John Vanderslice. Beulah puts on a great live show. It made me listen to this album again and remember just how good these guys are at making heartfelt pop songs.
09 Pretty Girls Make Graves - The New Romance - For some reason, this reminds me of Fugazi. I love Fugazi. I also love bands with great energy. Female lead vocals helps to get a place with me... a number 9 of the year place, to be exact.
10 The Starvations - Get Well Soon - I am dying to see this band live. The energy on this album alone makes me think these dirty bar fiends put on one hell of a show. Grab your denim and leather and drink your Coors out of a yellow can.
11 The Postal Service - Give Up - It's simple, and that is what makes it so good. At times the songwriting is way too cheesy, but put that on top of the simplistic computer music - it all goes hand in hand.
12 Yeah Yeah Yeahs - Fever to Tell - This one seemed to be hit or miss with people. It really hit with me. I love the frenetic rock songs just as much as the sincere ones.
13 Murder by Death - Who Will Survive and What Will Be Left of Them? - After being forced to listen to this album (over and over) I can see just how good it really is. There is a lot to take in on this one release, but it certainly grows on you. The more you listen to it, the more you hear it.
14 Pleasure Forever - Alter - Wasn't sure if this had a good enough sound to make the best of 2003 list, but after a recent listen I remember just how cool this band is. I like the spookiness.
15 Throwing Muses - Throwing Muses - I have only been listening to this album for a week, so it's a late arrival on the list. Given more time I know it would be higher up on the list. Pretty darn good music found in here.
---
Monique LeBreau
01 Ted Leo/Rx - Hearts of Oak 
02 Postal Service - Give Up
03 Arab Strap - Monday at the Hug & Pint
04 Matmos - Civil War 
05 The Rapture - Echoes 
06 Rachel's - Systems/Layers 
07 Murder By Death - Who Will Survive & What Will Be Left of Them?
08 South - With the Tides 
09 Holopaw - Holopaw 
10 Steven Malkmus and the Jicks - Pig Lib
---
Peter Lindblad
01 The Life And Times - The Flat End Of The Earth EP - Allen Epley talks Shiner fans down off the ledge and gives them something to live for. Some decide to jump anyway. It's their loss. The Flat End Of The Earth is as thick as Irish stout and just as dark. Every song is a sprawling epic, made all the more sonically massive by surging, crunchy, ebb-and-flow guitar riffs and exploding drum minefields triggered by Mike Myers. Even more impressive is Epley's powerful vocal performance. At times he sounds like a torch singer, letting his breathy, foreboding tenor slowly draw out the lyrics to dramatic effect. Near the end of Shiner's existence Epley and company toyed with electronics to enhance its sound. Here, The Life And Times opt for more traditional instrumentation, such as the cello swells and minor chord piano pounding that make the title track so devastatingly beautiful. This lays waste to everything else 2003 produced.
02 Superchunk - Cup Of Sand - Ephemera never sounded so good. This revelatory 2-CD set archives B-sides, rarities and unreleased material from the past decade. If you miss the pogo stick punk of Superchunk's early days, Cup Of Sand is indeed hyper enough. The Majestic, Her Royal Fisticuffs and The Hot Break are B12 shots of explosive pop. A Collection Of Accounts and Becoming A Speck ache with that certain melancholy only Mac McCaughan and his brittle falsetto can produce, while the Moog-powered The Length Of Las Ramblas sambas elegantly through the streets of Barcelona. It might just be the most beautiful song in the band's canon. One of the biggest surprises is Sexy Ankles, a giddy, shuffling number that gives a tip of the hat to Paul Westerberg. I'll fight anyone who says their songs all sound the same.
03 Pretty Girls Make Graves - The New Romance - Better take some Dramamine before listening to The New Romance. Dizzying, hyper-kinetic punk anthems come at you from all possible angles on the Matador darlings' latest and the pace is frenetic. The band's dynamics dazzle and The New Romance showcases their ever-improving musical chops. The lacerating dual guitars of The Teeth Collector and All Medicated Geniuses slash the throats of non-believers. PGMG's nimble rhythm section must come with rack-and-pinion steering because bassist Derek Fudesco and drummer Nick Dewitt handle every hairpin twist and turn in the album's road. The New Romance proves PGMG is on top of their game.
04 Hrdudu Factory - Songs From The Burrow EP - The story goes that a rabbit named Tharn is the mastermind behind Songs From The Burrow. He must have gotten a hold of some carrots laced with acid. This is playful, charming, transcendent psychedelic-folk pop that'll make you want to feed the squirrels from a park bench. Simply gorgeous melodies float on gossamer wings of strummed or picked acoustic guitar and snuggle up in warm quilts of keyboard sounds. The true identity of Tharn is a mystery. I suspect it's Grandaddy's Jason Lytle. The lyrics are a dead giveaway as Tharn decries the modern world's heartless encroachment upon nature. Check out Garfield And Valley and tell me that lovely arrangement doesn't come courtesy of one Jason Lytle. Besides, who else could pull off a kazoo solo and make it sound natural, not gimmicky. That's right, you heard me. There's a kazoo solo in the opener Tractor Guy. No shit. A kazoo! Turns out tricks aren't just for kids.
05 The Postal Service - Such Great Heights - Mmmm. Mmmm. That's some delicious candy-coated electro-pop. Two of the finest song confectioners working today, Death Cab For Cutie's Benjamin Gibbard and Dntel's Jimmy Tamborello, collaborated by mail The Postal Service full-length Give Up. Their version of this lovesick single and There's Never Enough Time feature bouncy, popcorn machine keyboard melodies that can't help but make you smile. Later, Such Great Heights gets the acoustic treatment from Iron And Wine. Sam Beam imbues it with sadness and longing the original version only hinted at. But the clincher is The Shins' giddy, acoustic reworking of We Will Become Silhouettes. Might just be the best thing The Shins have ever recorded.
06 The Russian Futurists - Let's Get Ready To Crumble - Bow down to the new king of lo-fi, electronic bedroom pop, The Russian Futurists' Matthew Adam Hart. The best of a slew of brilliant 2003 releases from Toronto label Upper Class Recordings, Lets Get Ready To Crumble wears its reverb-drenched heart on its sleeve and somehow manages to make cheap keyboards sound orchestral. A true romantic, Hart writes synth-pop melodies that circle about your head like snowflakes caught in swirling winds. Get ready to fall in love.
07 Damien Jurado - Where Shall You Take Me - The itch got scratched. On 2002's I Break Chairs, Jurado went electric and put out a rock record that released his inner demons. On Where Shall You Take Me? Jurado blows the dust off his acoustic guitar and strips his sound bare to reveal simple songs of desolate beauty. Jurado's keen insight allows him to write heartbreaking vignettes about troubled souls who often cannot overcome their human frailties. The album's spare instrumentation brings those stories into stark relief that would be unbearable to hear were it not for Jurado's gift for melody and the glimmer of hope he gives his characters in the redemption hymn Window. It'll be interesting to see where Jurado takes us next time.
08 Radiohead - Hail To The Thief - So, when exactly did it become fashionable to bash Radiohead? Okay, I'll grant you, Amnesiac was insufferable and pretentious. But Hail To The Thief shouldn't be deemed guilty by association. Never has Radiohead sounded so majestic and dark. Sail To The Moon soars to the heavens on heaving strains of piano and Where I End And You Begin swoons with simulated harp and Thom Yorke's haunting vocals. York's lyrics still traffic in paranoia. Myxomatosis fucks with your head like a manipulative therapist. It doesn't help that the keyboards sound like leather seats rubbing bare skin on a hot summer day. It's heresy I know, and all the clergy in Radiohead's Vatican will want to burn me at the stake for saying this, but Hail To The Thief is better than OK Computer. There, I said it. It's a more satisfying listen from beginning to end and is beautifully sequenced, leaving the rapturous Scatterbrain and A Wolf At The Door for the end. Don't let the cynics win. Even if you think I'm way off base about OK Computer, Hail To The Thief is an amazing record that stands up to anything Radiohead has ever done.
09 GirlsAreShort - EarlyNorthAmerican - Euphoric electronica from a Toronto duo that should have scored the movie Cocoon. EarlyNorthAmerican's galloping programmed beats, streaming keyboard zephyrs and the recorded voices of exuberant children at play could make arthritic old men dance in the streets. I listened to this while driving on a Wisconsin highway in the fall, when the air was crisp and the trees were bursting with color. As much as I love autumn, I couldn't help but yearn for summer after hearing EarlyNorthAmerican. So organic is GirlsAreShort's brand of electronic pop that the record almost feels humid. Makes me want to wear Hawaiian shirts and sandals and go jump rope with the kids down the block.
10 From Monument To Masses - The Impossible Leap In One Hundred Simple Steps - Protest music that doesn't preach. You say you want a revolution? From Monument To Masses is willing to oblige. Here, they cut and paste together a collage of recorded bits of stirring speeches and landmark news broadcasts over beds of found sounds and mathy, instrumental post-rock that sounds oddly optimistic. Where do I sign up for the cause?
Honorable Mention
The Shins - Chutes Too Narrow.
The Cansecos - S/T
Pleasure Forever - Alter
Blur - Think Tank
Death Cab For Cutie - Transatlanticism.
---
Laura Maupin
01 Murder by Death - Who Will Survive and What Will Be Left Of Them?
02 Ted Leo - Hearts of Oak
03 My Morning Jacket - It Still Moves
04 Absinthe Blind - Rings
05 Volta Do Mar + Murder By Death - Konrad Friedrich Wilhelm Zimmer
06 Songs:Ohia - Magnolia Electric Co.
07 The White Stripes - Elephant
** 08 Canyon - Empty Rooms (2002)
09 The Shins - Chutes Too Narrow
10 Radiohead - Hail to the Thief
---
CONTINUE TO
Individual Lists N-Z
--
The LAS Staff
A number of the Lost At Sea staff have worked and continue to work for various publications, both independent and commercial. Often very stifling in their narrow focus, conventional media outlets left our writers hungry for something bigger, more diverse, more communal. More active, because this is the twenty-first century and it makes sense. During it's short life LAS has accomplished many of its goals (but not all) and has in turn set new ones. Everything that we accomplish is through teamwork and cooperation, both with our regular staff writers and with our contributing writers. LAS is nothing short of a collective. Another contrasting point to some of the magazines out there is that we've checked our egos and scene ethics at the door. We welcome anyone and everyone to contribute and cover a wide range of topics. LAS does not follow your guide lines.

See other articles by The LAS Staff.
If you'd like to help spread the word about LAS, or simply want to outfit yourself with some adhesive coolness, our 4" circle LAS stickers are sure to hit the spot, and here is how to get them:
-->
Send an with $2 in PayPal funds to cover postage. Don't worry, we'll load you up with enough to cover your town. Then just be patient. They will arrive soon.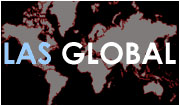 LAS has staff and freelance writers spread across North and South America, Europe, and a few in Southeast Asia as well. As such, we have no central mailing adress for unsolicited promotional material. If you are interested in having your project considered for coverage, please contact us before sending any promotional materials - save yourself time and postage!