LITERATURE
»
Full Dark, No Stars
- Stephen King's new novella questions mankind's ability to trust others.
[02.21.2011 by Bridget Doyle]
MUSIC
»
The Top 30 Albums of 2010
- Fashionably, fabulously late, our favorite music (and believe me, there was a LOT) of 2010, the year that some have called the best year for music ever. And only some of those fools work here. Plenty of usual suspects, lots of ties and a few surprises that I won't spoil, including our unexpected #1.
[12.24.2010 by The LAS Staff]
LOSTATSEA.NET
>
FEATURES
>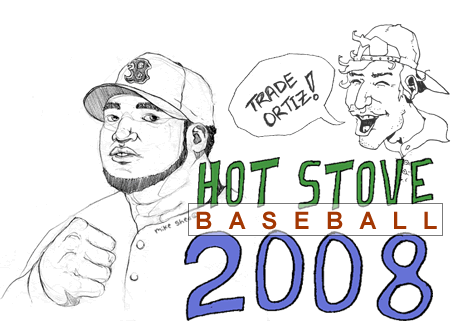 February 15, 2008
I've been tapping the keypad under the LAS flag for about 65 years now. During my tenure here, most of my contributions have been dedicated to covering music, with the occasional film about music tossed into the mix for variety. During the amazingly normal years of the past decade the instances in which any of the staff even attempted to write about traditional sports for LAS can be counted on a hand or two. The lack of coverage for team sports has less to do with LAS being sports-adverse (it's not) than with the fact that people who write about sports are, by and large, either non-literary types maintaining horrible team blogs or press corps sportswriters pounding a _____-ball beat for brick-and-mortar publications and getting paid good corporate money to do so.

The thing of it is that I've been a baseball fan for much longer than I've been into music, and a passionate follower of America's summer pastime for far longer than I've penned critical album assessments for LAS. To think that it has taken this long for me to take a stab at covering anything sports-related is pretty ridiculous (I mean, I did a review for XBXRX…'nuff said). But, 2008 being the year of "change" that it is - from the underdog NY Giants beating the infallible New England Patriots to steroids coverups being exposed in every sport from cycling to football to track & field - a rectification is certainly in order.

For the unknowing, Hot Stove season in Major League Baseball is almost as exciting as the regular season. It's the time in the off-season - and primarily during the frigid winter months, hence the warming-up-next-to-a-hot-stove connection - that teams move, shake, and generally jockey for position in the upcoming season, signing free agents and making trades while fans rabidly speculate about the near limitless possibilities for new lineups. Although the 2008 Hot Stove season is not nearly over yet (some teams are still making signings and moves, and will continue up until spring training begins next month), I thought I'd jump into the fray and make a few predictions for how the 2008 MLB season - which has the potential to be both the best and worst of all time - will play out.

Below is a team-by-team prediction and evaluation.
National League West:
Colorado Rockies
(2007 record: 90-73
*
; NLCS Champs) - Offensively, this team is still amazing on paper. The infield consists of first baseman (1B) Helton, 3B Atkins, the recently big contract-extended shortstop (SS) Tulowitzki, and Jayson Nix at second base; the outfield is shored up with the speedy Taveras, Hawpe, and MVP runner-up Holliday. Even catcher Yorvit Torrealba is pretty decent. If there is anything for the Rockies to worry about it's the pitching, especially at the high altitude of Coors Field. Can the 2007 World Series tested arms - and over-4.00 ERA regular season starters - of Francis and Jimenez hold up and improve enough to maintain leads?
Arizona Diamondbacks
(90-72; NLDS Champs) - An NLDS champion returning much of its team from the previous year, the Diamondbacks should likely return as a silent but effective competitor. The team added a #2 to its starting rotation with proven young stud pitcher (P), Dan Haren, and has solidified the contract of its team leader, left fielder Eric Byrnes. Weak spots might emerge from center and right fielders, Chris Young and Justin Upton (respectively), if they don't continue to improve with their plate discipline. They also added depth to their bullpen with the addition of former Houston Astros pitcher Chad Qualls (although they did lose their dominant closer Jose Valverde).
San Diego Padres
(89-74) - What we do know is that the Padres' starting rotation has three excellent arms - Jake Peavy, Greg Maddux, and Chris Young. The unknown is who else will step up to fill the void (Mark Prior? Justin Germano? Randy Wolf?). There have been some positive off-season additions in Jim Edmonds (spelling Mike Cameron), Wolf, Tadahito Iguchi, and Prior. Likewise, the offensive knowns are dependable in Adrian Gonzalez, Michael Barrett, and Brian Giles (although the latter's hitting skills are rapidly declining). Will the developing youth in shortstop Khalil Greene or third baseman Kevin Kouzmanoff take the next step?
Los Angeles Dodgers
(82-80) - By adding Joe Torre as manager, the Dodgers have found a long-term solution to being satisfied with decent teams. But I think it is going to take a couple years of Torre finding
his
players to make this organization a true contender. Sure, they have two good-to-great arms - Brad Penny and Derek Lowe - and Chad Billingsley looks like he can be a rotation stalwart for years to come. But I don't know who else is going to step up into the fourth and fifth slots (although a Jason Schmidt comeback would be a good surprise). Closer Saito is a lock (39 saves in 43 opportunities, 1.40 ERA). The rest of the team could be on the decline, though. Nomahhh, Jeff Kent, Andruw Jones, and Juan Pierre may all have their better playing days behind them.
San Francisco Giants
(71-91) - This team seems to be taking its time to rebuild. The average age is a little over 28 (according to ESPN.com) and it has to be one of the oldest position-playing teams in the league. 3B Aurilia (36 years old), 2B Ray Durham (36), grandpa SS Omar Vizquel (40), outfielder (OF) Dave Roberts (35), catcher (C) Bengie Molina (33), and OF Randy Winn (33) can all still play but are no bounce-back youngins. Nor do they strike fear into the hearts of any pitching staff in the NL. The strength of the Giants lies in the team's up-and-coming pitching staff, led by former Cy Young winner Barry Zito (although he isn't as untouchable as he was in the early '00s). Noah Lowry, Matt Cain and Tim Lincecum could eventually rise above Zito as staff aces, so long as no other teams poach them in the meantime.
National League Central:
Chicago Cubs
(85-77; swept in NLDS by Arizona) - 2008 could be another 'Wait until next year' run, or it could be a championship run by a serious team that isn't just content with being the Lovable Cubbies. On paper, this team stacks up as the best in the division. They have a ton of young arms: Gallagher, Hart, standout Rich Hill, reliever Marmol, and Marshall. However, there is talk that a couple of those tossers (Gallagher and Marshall) could be headed to Baltimore in exchange for Brian Roberts. Regardless, the staff should still be solid. The offense is also pretty potent with Ramirez, D Lee, Japanese free agent Kosuke Fukudome, and Alfonso Soriano. This is also the weakest division in baseball, so the team doesn't have to be that remarkably strong to make it to the playoffs.
Milwaukee Brewers
(83-79) - This young team had a fire lit under its ass in 2007. The squad's youth led the charge to change the franchise's losing team culture last year, and now that some veterans have been solidified (Mike Cameron, Gabe Kapler, Salomon Torres, Jason Kendall, Guillermo Mota, and Eric Gagne), the Brewers should morph into a balanced, talent-loaded squad, and if their pitching rotation (Capuano, Gallardo, Sheets, Suppan) stays healthy for a whole year, they will be damn impressive. Let's hope that the surge of NL Rookie of the Year Ryan Braun, Corey Hart, Prince Fielder, J.J. Hardy, Rickie Weeks, and Bill Hall continues. I like the way the upper management has handled being a mid-market underdog, and that identity has really come to define this team.
Houston Astros
(73-89) - In the unpromising Central, the Astros are decent enough that they could take the division's #1 slot. They are an older team with (at least) average players at most positions, and the addition of three key free agents could put them over the top. With the Rockies last year, Kaz Matsui showed that he can play to his previous potential and is now the regular 2B for the 'Stros. Will Congressional steroid issues sidetrack SS Miguel Tejeda? Will a phenomenal '07 season be an anomaly for closer Jose Valverde? Will unpredictable relievers Qualls, Brad Lidge, and Dan Wheeler be missed?
Pittsburgh Pirates
(68-94) - The Bucs have a rough situation: a frustrated fan base and one of baseball's smallest budgets. Even more pathetic is that the organization hasn't had a winning season since 1992! To end their decade-and-a-half string of sub .500 seasons, Pittsburgh needs to ditch their Bad News Browns culture of losing, and a drastic infusion of new blood wouldn't hurt either. Whereas the Oakland A's seem to compete year after year with a small budget and constant turnover, the Pirates don't have a savvy GM like Billy Beane. The franchise does have some points of potential though. Pitchers Matt Capps, Tom Gorzelanny, Ian Snell, and Zach Duke will be/already are good MLB pitchers. Plus the hitting core or Freddy Sanchez (2B), Adam LaRoche (1B), Jason Bay (LF), Jose Bautista (3B), and Jack Wilson (SS) is more impressive than it is given credit for. 2008 could be the year that this team breaks into the winning season list.
St. Louis Cardinals
(78-84) - The World Series champion of only two years ago has fallen pretty far from their high form. A couple positives can be found in staff ace Chris Carpenter slowly coming back from elbow surgery and the signing of serviceable-if-healthy pitcher Matt Clement. They also just replaced lately oft-injured third baseman Scott Rolen with his formerly American League doppelganger, Troy Glaus. Besides 1B Albert Puljos, there are few real offensive weapons on this team. Look for some big rebuilding steps to be taken in the next couple years.
Cincinnati Reds
(72-90) - I don't think anybody is scared that Cincinnati is going to make a playoff run anytime soon. They have some pieces to the puzzle but just not enough to complete the whole picture. The most promising player is 30/30 homeruns/stolen bases (HRs-SBs) second baseman Brandon Phillips. Likewise, any team would love to add unsung leader Aaron Harang to their rotation. But conventional wisdom predicts that Griffey will get injured some time within the season and Adam Dunn will strikeout another 150 times, neither of which are perennial highlights, nor are likely to change anytime soon.
National League East:
New York Mets
(88-74) - Trading for and signing Johan Santana really changed the tune for these traditionally bizarro-Yankees. Omar Minaya is turning the Mets into an out-of-control, Yankees-like spending machine, but tossing cash around is understandable for a team with a rising, Cy Young talent in Santana. Paired with Pedro Martinez and John Maine (and even lefty Oliver Perez when he is on), this rotation is brutal. Don't forget the deadly closer Billy Wagner either. The squad's offense is sick, consisting of soon-to-be MVP SS Jose Reyes, 3B David Wright, OF Carlos Beltran, and 1B Carlos Delgado. Yikes!
Philadelphia Phillies
(89-73; swept in NLDS by Colorado) - Sure, they made the playoffs in '07, but with the loss of a number of players that might not happen again this year. CF Aaron Rowand is gone, same for 2B Tadahito Iguchi, pitchers Randy Wolf and Kyle Lohse (although Lohse has always been more of an inning eater). 2B Chase Utley will return in full health, and NL MVP SS Jimmy Rollins is still at the helm too. The Phillies did add a couple of positives to the balance sheet in closer Brad Lidge and OF Geoff Jenkins. Only time will tell if they will play like they should or if injuries and choking will steer their record south yet again.
Atlanta Braves
(84-78) - Tom Glavine is back to retire. Is there enough pitching from Smoltzy and Tim Hudson (and someone like Mike Hampton, if he's back from injuries) to make them tough? It's hard to say. The addition of excellent infielder Mark Teixeira last year was an amazing pull-off last year and it will pay off if they can keep him in Atlanta for the future. The Braves' offensive lineup is a little thin, but they always seem to put together a contending squad somehow, and I don't see this year being all that different.
Florida Marlins
(71-91) - As long as the Marlins have one of the smallest payrolls in the Majors, they will always be in rebuilding mode. Recently this mentality has worked, as they have won two titles in the last 11 years. But 2008 won't be a repeat of 1997 or 2003; there are too many young, developing players for things to pan out just yet. The talent, though, is undeniable. Guys like pitcher Andrew Miller, SS Hanley Ramirez, and OF Cameron Maybin are ready to pop and if they all do so at the same time, the Marlins will become a surprisingly competitive, and annoying, team for others to face.
Washington Nationals
(73-89) - I don't see anything interesting developing with the Nationals. They seem to be OK with being mediocre in a division that could produce a viable wild card team. Names like P Jon Rauch, C Johnny Estrada, and 1B/OF Dmitri Young will overwhelm no one. In 2007 they didn't have anyone hit over 30 HRs or have more than 100 RBIs and they added C Johnny Estrada and utilitymen like Willie Harris and Rob Mackowiak. Washington fans can look forward to a worse year-end record than last year.
---
American League West:
Anaheim Angels
(94-68; swept in ALDS by Boston) - Any other team in this division imagining they will be in first place come September is kidding themselves. Lately, the Angels have been tough year after year and 2008 looks to be no different. The squad added two great pieces to an already solid team in P Jon Garland and CF Torii Hunter. The only question now is where they put all their other serviceable players who have been displaced (Garret Anderson and Vladdy can't both DH, same with Hunter and Gary Matthews in CF, and Juan Rivera/Reggie Willits in LF). Team chemistry might end up suffering some if they don't give somebody a new home out of all these vets. Similarly, infield and pitching rotations are equally stacked. This team is deep and will be a playoff contender.
Seattle Mariners
(88-74) - There are some solid pieces on the board in the Pacific Northwest, but there are nowhere near enough to compete with the bulked-up Angels. Sexson should improve from a down year, and there is a solid cast of dependables on both the batting and pitching sides (Ichiro, Raul Ibanez, J.J. Putz, Miguel Batista, and Felix Hernandez). Plus, if the Mariners make the trade for Erik Bedard (200 Ks in'07), their starting rotation will be somewhat decent.
Oakland A's
(76-86) - What happened to the overvalued,
Moneyball
-covered, team-building ethics of Billy Beane? Last time I checked, there was little reason to do research and write a book about a marginal baseball club. If this team wants to compete at a high cost-efficiency level, they might have to eventually pay someone to stick around for a few years. Recently guys like Dan Haren and Eric Byrnes come to mind most readily as being players who have years' worth of value left. Are the young bucks in Jack Cust, Dan Johnson, inconsistent Bobby Crosby, and injured list visitees Huston Street and Rich Harden going to create some sort of push sometime in the near future? What do you do when once high-potential players don't live up to the hype and are no longer rookies (aka, need to be paid)?
Texas Rangers
(75-87) - This team is just in a stagnant stupor. Texas has made a habit of making bad move after bad move (signing Sammy Sosa, letting Mark Teixeira go, wasting money on Kevin Millwood). If they continue to flounder as they have for the recent years past, the Rangers will become a Kansas City Royals/Pittsburgh Pirates level bottom-rung team. Who will save them from this fate? I'm not seeing much in terms of salvation on the horizon. And I'd be willing to lay down good money on a bet that Texas will give up stable roster members Hank Blalock and Michael Young in the next couple years for next to nothing.
American League Central:
Detroit Tigers
(88-74) - Top to bottom perhaps the best team in baseball. Off-season acquisitions - including the addition of 3B Miguel Cabrera, SP Dontrelle Willis (although he won't be nearly as impacting as some think), and platooning OF Jacque Jones, and SS Edgar Renteria - have made them a World Series caliber team. Starting pitching, relief, defensive fundamentals, and a powerful hitting lineup are all here. The only weak spot that some teams will be able to exploit is closer Todd Jones (6 blown saves, 4.26 ERA, 23 bases on balls to 33 strike outs in 2007), who could easily be replaced by a number of young power arms (Rodney, Zumaya).
Cleveland Indians
(96-66; ALDS Champs) - It's hard to pick the previous year's division winner as a second place team, but Detroit's vast improvements and the Indians' relative static condition will mean the exchange of a couple Ws and Ls on their respective records by season's end. This team is good and young, and has great chemistry and interchangeable pieces. CF Grady Sizemore is a five-tool player who should have a big year, and DH Travis Hafner should also rebound from a down season. On the flip side, it is hard to imagine that second-year pitcher Fausto Carmona will have as magical a season (19-8 record, 3.06 ERA) and playoff run as he did last year. C.C. Sabathia, if healthy, is as dominant as any ace in the MLB (that's including Jake Peavy and Johan Santana). I also can't see closer Joe Borowski (with 8 blown saves and a heavy 5.07 ERA) remaining in that position all year long without drastically reinventing himself.
Chicago White Sox
(72-90) - It's hard to put
my
team all the way down in third place but, A) the AL Central is the toughest division in baseball and, B) until they prove they aren't the same team they were last year, the White Sox will remain out of playoff contention. That said, there are two main reasons for why this won't be the same team as last year: off-season lineup shakings and the team-wide slumps of 2007. The exciting parts are that management has paid for vets to stick around (Dye, Buehrle), and they have added some critical new bodies (proven SS Orlando Cabrera, exciting OF/1B Nick Swisher, and relievers Scott Linebrink and Octavio Dotel). Likewise, no one can expect individuals to repeat as horrible a year as they did in 2007 (this team was bottom dwellers in offensive production, AVG, and bullpen efficiency). All the inherent needs have been addressed, but will giving up Jon Garland and missing out on Torii Hunter stunt the Sox's resurgence? Watch out for 3B Joe Crede to be dealt mid-season.
Minnesota Twins
(79-83) - Likened to the A's of the Midwest, the Twinkies can never seem to get over the hump. Maybe a bigger payroll and a newer, more comfortable stadium would help. They've lost too much to be any better than a .500 team this year, but they will still play hard and compete as they always have. In the Johan trade, they picked up four promising prospects from the Mets (outfielder Carlos Gomez and pitchers Philip Humber, Kevin Mulvey and Deolis Guerra); all of them will certainly be in future starting lineups when the time comes. Equally detrimental, they lost team leader and poster boy Torii Hunter in a free agent signing. They did exchange P Matt Garza and SS Jason Bartlett with Tampa Bay for moody but extremely talented OF Delmon Young and IF Brendan Harris. Aside from former 2006 MVP Justin Morneau (who won't be around for long without a big contract), the always-injured C Joe Mauer, and stellar closer Joe Nathan, the rest of their lineup looks like patchwork.
Kansas City Royals
(69-93) - I can't tell if the Royals are trying to rebuild or just appeasing angry fans who are sick of watching them suck for so long. Like the eternally drought-stricken Pirates, this team has been sucking wind for more than a decade, with only one winning season on the books since 1994. They do have the parts to build a gritty team with help from some good pitchers - Gil Meche, Brian Bannister, and Zack Greinke - and position players - OF Mark Teahen, 3B Alex Gordon, and OF David DeJesus. Adding the to-be-suspended Jose Guillen might eventually help, but he is also at risk of becoming a clubhouse cancer. You know how they say,
nowhere to go but up from the bottom
? Well… KC might defy that cliché.
American League East:
Boston Red Sox
(96-66; World Series Champs) - Last year the BoSox tied the Cleveland for best record in the Majors, then went on to rout the Indians in the playoffs, and eventually sweep the World Series. In the upcoming year Beantown will defend their crown with an almost identical roster. Another year of experience will be beneficial to youngins like OF Jacoby Ellsbury, 1B Kevin Youkilis, Rookie of The Year 2B Dustin Pedroia, and pitchers Jon Lester and Jonathan Papelbon. However, another year of experience will be a test to the longevity of older vets like pitchers Mike Timlin and Curt Schilling, OF Manny Ramirez, and DH David Ortiz. This team will still be freaky good and barring any unseen hardships, should again be shoo-ins for the playoffs. Sidenote: the Red Sox "Empire" is also approaching a nauseating Yankee-like effect.
New York Yankees
(94-68; lost 3-1 in ALDS to Cleveland) - They were once so good and stacked that everyone not from the Big Crapple hated them. Today the Yanks are still despised, still stacked, and still spending tons of money to stay that way, but they're no longer the lone dominating force in the Majors or the American League, or even the AL East for that matter. They got off to a really rough start in '07 but bounced back to go on quite the tear. On paper the team is equally as exceptional as the Red Sox. They have an amazing infield in 2B Cano, SS Jeter, 3B A-Rod, and 1B Jason Giambi (juiced or not, still pretty good). Likewise, an outfield of LF Matsui, CF Johnny Damon, and Bobby Abreu in Right is great. Catcher Jorge Posada is one of the best in the game. But the fifth spot in the Yankee's starting rotation is one of the biggest question marks in New York, and who will step up and take the reigns is anybody's guess. Whoever does, this team is still in excellent condition.
Tampa Bay Rays
(66-96) - For once I really think the [now simply] Rays won't be the worst team in the AL East. There is even reason to believe that they could play the in-division spoiler for either the Red Sox or Yankees. The last couple years have been unpleasant to supposed-to-be stars 2B Jorge Cantu and OF Rocco Baldelli. If healthy, this could be a breakout year for both individuals. Carl Crawford will also continue to be one of the league's best-kept secrets (over 250 SBs in the last five years, over .300 AVG in the last three). Plus, an even bigger best-kept secret is the type of year that hesitant star Carlos Pena had last year (46 HRs, 121 RBIs, .411 OBP). Even the Rays' starting pitching - Scott Kazmir, James Shields, Edwin Jackson, Matt Garza -
could be
excellent next year. But Tampa Bay is operating with a lot of
ifs
, and many teams don't play so well against unknown threats.
Toronto Blue Jays
(83-79) - A few years ago, the Jays looked like they were making the right moves (adding A.J. Burnett, B.J. Ryan, Lyle Overbay, the now-gone Troy Glaus), but now the team doesn't seem to be nearly as close to the game's upper echelons as they once had been. True, they traded for Scott Rolen (basically, one invalid for another) and added quality utilityman/2B Marco Scutaro. But also, closer B.J. Ryan had to be shut down last year, #2 pitcher Burnett was injured, and franchise player Vernon Wells and building block Overbay were both pretty horrible. An up-and-coming organization shouldn't be finding their team leader in HRs/RBIs in Frank Thomas with 26/95. The Blue Jays have some of the right pieces, but need many more to make a playoff run past the dominating NY and Boston teams.
Baltimore Orioles
(69-93) - Talk about a floundering squad. By the time this is read, their most promising young arm will be dealt (Erik Bedard to the Mariners for prospects including OF Adam Jones) without much help to immediately replace him. They got rid of their previously untouchable SS Tejeda too. Whether they are stockpiling talent or not, the Orioles are nothing like the 'we wanna play with the big boys' team they were even just two years ago. Just like Bedard, there has been much talk that 2B Brian Roberts will be dealt for prospects (to the Cubs for Felix Pie, Sean Marshall, and Sean Gallagher). I really like the skills of OF Nick Markakis. Possibly in a few years, paired with some up-and-coming white flag pickups, the Orioles will be a good team. Then again, the Yankees and Red Sox are still stockpiling too…and they already have killer rosters.
---
*
All stats included were confirmed using MLB.com, baseball-reference.com, and ESPN.com. SEE ALSO:
www.mlb.com
--
Josh Zanger
Joshua Ian Zanger, a native of rural Chicago, rocks many a world with his writing, style, and generally sweet aroma.

See other articles by Josh Zanger.
If you'd like to help spread the word about LAS, or simply want to outfit yourself with some adhesive coolness, our 4" circle LAS stickers are sure to hit the spot, and here is how to get them:
-->
Send an with $2 in PayPal funds to cover postage. Don't worry, we'll load you up with enough to cover your town. Then just be patient. They will arrive soon.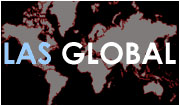 LAS has staff and freelance writers spread across North and South America, Europe, and a few in Southeast Asia as well. As such, we have no central mailing adress for unsolicited promotional material. If you are interested in having your project considered for coverage, please contact us before sending any promotional materials - save yourself time and postage!