LITERATURE
»
Full Dark, No Stars
- Stephen King's new novella questions mankind's ability to trust others.
[02.21.2011 by Bridget Doyle]
MUSIC
»
The Top 30 Albums of 2010
- Fashionably, fabulously late, our favorite music (and believe me, there was a LOT) of 2010, the year that some have called the best year for music ever. And only some of those fools work here. Plenty of usual suspects, lots of ties and a few surprises that I won't spoil, including our unexpected #1.
[12.24.2010 by The LAS Staff]
LOSTATSEA.NET
>
FEATURES
>
February 12, 2008
In the oft-confusing post-millennial musical landscape littered with platinum-selling underground cuts, Sony-sponsored pseudo-indies, and genre-specific digital imprints, the multi-based Moodgadget is your corner store electronic label: a friendly, niche-y, limit-conscious, and musically diverse operation. But the fledgling record company tables much more than most would expect from its small, pop-and-pop two-man front. Since its beginnings in 2004, the label has enjoyed a steady span of delivering consistently overachieving releases -- four compilations and six EPs -- and, really, from the point of their first catalog piece, a compilation entitled Random Number…Colors Start, Moodgadget has been dealing heat.

A quick glance at Moodgadget's stable of active and former recording artists paints a clear picture of why the imprint's momentum has been steadily on the rise. Eight artists (Benoit Pioulard, Brael, JDSY, The Reflecting Skin, Small Sails, Tokyo Bloodworm, Tractile, and Wisp) are currently listed on the Moodgadget site as having grazed their electronic pastures and moved on to sign deals with other, more established labels. The remarkable thing is that for each former Moodgadget artist to move on to greener grass, there emerges another, generally unknown, active artist that will eventually do the same (Isomer Transition, Mux Mool, Direwires, and Praveen, to name a few). There is, however, a more philanthropic bent to Moodgadget's operation than being a second city farm team for bigger hitting labels like Kranky, Ghostly International, and M_nus: co-owners/founders Jakub Alexander and Adam Hunt manage the label in a manner that abides by the over-arching motto of "exposing the diversity in electronically made music." Intrigued by the potency of their catalog and the ebb and flow of their ever-evolving lineup, senior LAS staff writer Josh Zanger tracked down the industrious duo for the following interview.
----
LAS: First of all, how old are you?
Jakub Alexander:
25.
Adam Hunt:
27.
Where are you both from?
Alexander:
I was born in Czestochowa, Poland, a smaller city south of Warsaw, but have lived in Michigan most of my life.
Hunt:
Ann Arbor, Michigan, initially. I recently relocated to Los Angeles.
Are you both musicians?
Alexander:
I wouldn't say 'musician,' because I can never finish a song or play any kind of instrument. I kinda have been making loops and melodies and then giving them to friends since Fruity Loops came out with a demo, then [later I switched] to [using] Reason. I have a track out with The Reflecting Skin, under the name The Hexx, on
The Rorschach Suite
, in which he took a loop of mine and completely owned it. I'm also working with Warez on a deep minimal alias, but for the most part am just focused on Aarnio mixes for 2008.
Hunt:
I record for Moodgadget under the pseudonyms Alpha Crasis and Outlier.
How did you initially get involved in music?
Alexander:
Well, my mom and dad both had great taste, I think. My biological father was a tour manager for bands in Poland when I was young. When my mom came to the US with me I remember always hearing her friends hanging out at night, when I was in bed, listening to The Police, early U2, and Sade. When I was 15 I got into the Detroit rave scene; mostly really loopy, hard techno and super-deep tribal house stuff.
K7 started putting out these X-Mixes, which I adored at the time, especially the Kevin Saunderson. I still have that one and it's signed, which I dork out about. I just passed that CD on to my 18 year-old sister, who along with her friends, for some reason, are all doing their damnedest to find house music on Soulseek because all the commercial Best Buy house comps aren't doing it for them. I guess they are trying to fill that void... after you end up listening to Daft Punk and Ed Banger over and over, but still want to hear more.
After dance music, I mellowed out [in my tastes] with burned CDs of early Boards of Canada, The Verve, and Slowdive from a close friend of mine, Chris Ivezic, who had an older brother with good taste. This led me to German ambient. After my mom gave me a Vladislav Delay CD - yes, that's right, my mom got me my first Mille Plateaux album and I can't thank her more. Right after that, I started my internship with Ghostly International, helping Matthew Dear do international distribution, and in that office I got a wonderful slap in the face from him and Sam Valenti. It was almost hard to work and stay focused some days because I kept looking over, peeking at the CD player and being like, 'What the hell. Who are you people, this is all so good!' every 15 minutes or so. I'm glad they kept me.
Hunt:
I began playing piano at the age of six, and later took up bass guitar and sang for my high school men's chorus. From there I delved into digital music production in 1999.
When and how did Moodgadget become a label?
Alexander:
Moodgadget came together during the time I was running an event-planning organization called ATMSPHR.org. I wanted to do a compilation CD of some of the guys that were playing at the shows [that ATMSPHR was putting on], and I had friends that had music that wasn't being put out. So if you look at MGT001 [
Random Number…Colors Start
], it's mostly just friends of mine and Adam's. Initially, that compilation was just for the artists to have 30 copies each to sell, and hopefully was also a stepping stone for them to use to get signed to a bigger label by having something under their belts.
Hunt:
When Moodgadget was founded, in 2004, I was working at Ghostly International as the lead in-house designer and production manager (a job Jakub referred me for). This proved to be an invaluable experience, and from it I learned nearly every aspect of the music production process: mastering, manufacturing, distribution, marketing, and so on. I expressed to Jakub an interest in using this knowledge to assist with production and creative duties for Moodgadget, and we've been rocking it together ever since.
Benoît Pioulard [LAS feature] is one of several Moodgadget alumni to move on to larger labels.
What was the motivation behind launching such a venture, especially considering the generally challenging market conditions for independent start ups?
Alexander:
I like the idea of a record label where you have a lot of creative people around you and you want to collaborate with all of them. Moodgadget, pretty much most of the time, is output from people we know, hoping that this organization can help out our friends with getting to a bigger label or something for their portfolio. This is how I feel [that] Adam and I can help. We have Philistine DSGN doing wonderful art direction this year for most of the releases, and album art from Taro Yumiba and Adrian Pittman, too. These guys are all friends or friends of friends. It kinda explains the logo too, and why I've had this fascination with pods, thinking of it as this enclosed space that has everything you need in it. I feel like Adam and I can help out in this way, by coming up with releases and projects that can involve our friends and their skills, and
that
being a finished piece at the end.
Adam has the knowledge in being very web savvy, in mastering music, and in doing any kind of video and graphic [production]. He is very organized and, on top of that, being creative and working off ideas so we can bounce them back and forth. Without him and these close friends, Moodgadget wouldn't be around. With all this help, I'm not searching around for designers or studios that cost tons of money.
Hunt:
I've always liked a lot of obscure music, and for a long time it was hard to find even a 'successful' independent artist like a LCD Soundsystem in a record store. At the time we were founded, digital distribution was in its infancy. We saw this as the start of a paradigm shift, and we wanted to harness its potential to expose the diversity in electronically-made music. We began acting as a liaison between the artist and the distributors, enabling the obscure music we enjoyed to find a global audience. Providing alternatives to major label music is essential in my eyes. It keeps the medium invigorated and enjoyable for all parties.
How do you think a newborn independent label can make it in a world of transparent and failing labels?
Alexander:
I like the idea of evolving with however people are buying music - iTunes, Boomkat, and Beatport are all great [online] shops. A lot of our recent releases have been digital releases, and the only way, as a small label, to get more well-known is if people love our artists. So what we do is offer at least one free download of a track from each release on our site, which helps us in getting our music passed around.
We really encourage all the artists to collaborate with other musicians. This way, people are getting a chance to be heard by people that listen to other musicians. A great example of what I wish most of the EPs on Moodgadget were laid out like, is Direwires' EP MGT003. It consists of the original EP... and then he gets remixed by Benoit Pioulard, along with doing his own remix of Rob Theakston. Other than that, new label owners should really work on having an art director and a vision or a statement they're working toward; it helps with a lot of decision making.
Hunt:
Ultimately, I think the role of the label has to evolve or face an increasingly quick demise. Napster and other similar illegal download services heavily diluted the value of music as a product within itself. I don't foresee any label outside of the majors and the biggest indies turning a profit on music alone. However, when music sales are combined with licensing, live shows and clothing sales, even the smallest indie can thrive. Jakub and I keep our production expenses to a bare minimum. We handle all label responsibilities with the aid of a few supremely talented friends.
Is there a credo behind the artists you find and work with? Have your ties to Ghostly International influenced your thought process at all?
Alexander:
Ghostly International is definitely an influence, and we work closely together [with them] and plan on working even closer in 2008 on a few releases. Sam and I come from a background of collecting sports cards and all the detail involved in that world of exclusives - rare, limited-time only - and attention to detail on everything you put out, to share something that might get the new fan to come back. So when I look for an artist, I usually like to look for someone that is ready to take on the complete idea of everything one might need to become an artist with a solid thought process. They need to be keeping 'forward-thinking' in mind, and consider the quality of keeping people interested in electronic music. That's everything from, 'Hey can we just do this single?' to 'This EP I made means
this
to me. Do you like the idea?'
Hunt:
I have a lot of respect for Ghostly's taste and aesthetic, but we definitely want to establish our own identity. We pride ourselves on a willingness to embrace all music, regardless of style or genre. The tie that binds all of our artists is quality. We strive to find the artists that want to be heard, and furthermore deserve to be heard.
How did you get involved with electronic music in the first place? Are there any other labels that are particularly inspirational for what Moodgadget does?
Alexander:
K7 and Mille Plateaux were definitely the first steps. But the 'no electronic music' dam broke and the flood became out of control when I started listening to early Traum, with releases like Fairmont and Broker/Dealer for deep minimal melodic techno. Morr Music and City Centre Offices did a wonderful job during that time to make me into someone that checks week by week for what is coming out.
Hunt:
I grew up primarily with Sub-Pop, Warp, Elephant 6, and Domino. Ghostly was an obvious inspiration, having worked there for three years.
Several of your artists seem to be making headway with other labels (Ghostly, M_nus, Other Electricities, Moteer). How do you feel about the situation: would you rather they stay with your label and help build up the Moodgadget name, or go on and have additional success elsewhere?
Alexander:
I would love for our artists to stay with us, but I think this is one of the many ways we show that we are a label that evolves. I love the idea of Benoit Pioulard being an almost-alumni of Moodgadget that contributes when he can, and we really appreciate it. But Kranky is a very respectable home for him and they have been around for about 15 years.
A lot of the time when we sign someone, I ask [them], 'What label do you want to be on?' It's kinda weird, but it helps us take a direction for an artist's career. We are trying to get them ready to be exposed in a way that they might be comfortable with, just by looking at the labels they name and how they have made certain successful artists in their past.
Hunt:
From day one we've embraced this methodology. At its core, Moodgadget is a promotional vehicle for our artists. Ultimately, it's a moot point if they soar with us or are catapulted onto a different label. We want every artist that steps through our halls to garner as much recognition as possible. We will even go out of our way to get them on another label if they feel it will benefit them.
What are some acts of yours that you think will make a significant mark in the next five to ten years?
Alexander:
Man, I want to say all of them, just because they are all so different. I've got a good feeling that Wisp will be the next Atlas for the post-IDM/melodic electronic world (I don't know if that is even a big world, but hey). He has the precise ear to make hits every day.
The guys that are making music that isn't even something you can put a finger on - that I'm proud to be even putting out their music - are: JDSY (his forthcoming album,
Adage Of Known
, is genius; if it isn't appreciated then I'm gonna bury my head in the ground and ask for no one to talk to me), Warez (his next EP is like this reverse glitchy R&B… Sounds gross right? But he made it work like how Burial slapped everyone in the face with '90s UK rave sounds and soft vocals), and The Reflecting Skin (if he honestly had the resources to be able to do what he wants to do, Blonde Redhead, Marilyn Manson, Björk, Radiohead, and Shellac would hear it, take a few steps, and fall to their knees and cry because the beauty would just be too intense to bear for even the most creative).
Hunt:
Is it selfish to hope that for all of them? Though I am one-half of the most biased source you'll ever ask on the matter, I think all of our artists are deserving of it. More specifically, I think JDSY has a lot of potential to make a huge impact. I think he is breaking a lot of ground stylistically.
JDSY stands out at the head of Moodgadget's current crop of artists.
The label's releases thus far have been consistent, but have also been diverse enough to represent a good portion of the electronic genre: tech house, minimalist sound, organic rock/electro. What are some other exciting events/artists/releases that are coming up in the near future for Moodgadget?
Hunt:
Thank you for the compliment. We are more excited about 2008 than any year prior. We have a feeling this will be a banner year for us. JDSY has an eagerly anticipated avant-pop EP called
Understander
and a full-length album due out in January and mid-spring, respectively. Tonight is a synth-pop duo releasing an EP, hopefully in the spring. Then there's our forthcoming compilation,
The Synchronicity Suite
, coming out on June 3rd, which is the huge follow-up to the release that put us on the map,
The Rorschach Suite
.
Alexander:
Also, a Mux Mool EP, a good amount of Low Levels as well, and hopefully we can touch on some good deep techno EPs. We're also going to try out some singles with Andre Obin and Brael and few new faces too.
Does being on the creative side of things, as Aarnio and Alpha Crasis/Outlier, aid you in any way on the business side of things?
Alexander:
Well, I find it helps when coming up with new ideas to make the label not just this all-business spot but… for example, we started a weekly concept that, every Sunday, Moodgadget musicians will publicly share a file and an MP3 preview of their unfinished melodies, loops, et cetera, under the
Creative Commons license
. What can come of this you ask? For one, Moodgadget will gather the best of the finished work featuring sounds from G.O.D. [Get Our Data] and release it as a free downloadable compilation. People can also use G.O.D. sounds as samples for their sound banks. But, most importantly, this is our opportunity to give back to the music community.
Hunt:
Very few musicians make good business people (hence the primary reason labels exist in the first place), and vice versa. By thinking about the business side as an artist, it helps me to understand what musicians need from a promotional and marketing perspective. Creatively, the more I learn the more I want to re-invest that knowledge into Moodgadget, to continue its growth. We have ambitious aims to expand heavily into the retail and video spheres this year. I want Moodgadget to be a fierce, multi-headed hydra.
---
MP3 files from Moodgadget's catalog to date, listed by title.
MGT001
Wisp
-
"Prort Key"
(from
Random Number…Colors Start
)
MGT002
Various Artists
-
"Pink Rest At Low Levels"
(promo mix by Aarnio)
MGT004
Benoit Pioulard
-
"Kids Are Getting Younger"
(from
Enge
EP)
MGT005
Warez
-
"Ebony"
(from
Dance
EP)
MGT007
The Hexx
-
"Revista Moda"
(from
The Rorschach Suite
)
MGT008
Entsounds
-
"Dormancy"
(from
Growth
EP)
MGT009
Tim Xavier
-
"Sleep Agent"
(from
Modeone
)
MGT010
Praveen
-
"Distant Snow"
(from
Expanse At Low Levels
)
MGT010
Tstewart + Benoit Pioulard
-
"Wonders of Blunders"
(from
Expanse At Low Levels
)
MGT011
Isomer Transition
-
"Space Madness"
(from
Mission to Mars
EP)
MGT012
A Setting Sun
-
"Walking Towards A Setting Sun"
(from
Views From The Real World
EP)
MGT013
JDSY
-
"Understander"
(from
Understander
EP) SEE ALSO:
www.moodgadget.com
SEE ALSO:
www.myspace.com/moodgadget
--
Josh Zanger
Joshua Ian Zanger, a native of rural Chicago, rocks many a world with his writing, style, and generally sweet aroma.

See other articles by Josh Zanger.
If you'd like to help spread the word about LAS, or simply want to outfit yourself with some adhesive coolness, our 4" circle LAS stickers are sure to hit the spot, and here is how to get them:
-->
Send an with $2 in PayPal funds to cover postage. Don't worry, we'll load you up with enough to cover your town. Then just be patient. They will arrive soon.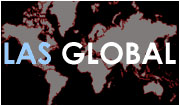 LAS has staff and freelance writers spread across North and South America, Europe, and a few in Southeast Asia as well. As such, we have no central mailing adress for unsolicited promotional material. If you are interested in having your project considered for coverage, please contact us before sending any promotional materials - save yourself time and postage!