LITERATURE
»
Full Dark, No Stars
- Stephen King's new novella questions mankind's ability to trust others.
[02.21.2011 by Bridget Doyle]
MUSIC
»
The Top 30 Albums of 2010
- Fashionably, fabulously late, our favorite music (and believe me, there was a LOT) of 2010, the year that some have called the best year for music ever. And only some of those fools work here. Plenty of usual suspects, lots of ties and a few surprises that I won't spoil, including our unexpected #1.
[12.24.2010 by The LAS Staff]
LOSTATSEA.NET
>
FEATURES
>
May 31, 2006
If you have decided to begin commuting by bike, and we hope you have, the next step is setting yourself up with the proper gear. When it comes to buying bike equipment there are products of necessity and products of convenience, and this article takes a look at both of those, beginning with the basics. If you are just starting out you might want to purchase accessories along the way as your dedication to riding increases and your budget allows for it. It is possible to spend an obscene amount of money on cycling accessories but it is important to purchase the right accessories for your specific needs. Chances are that using your bicycle to commute to work will lead to using your bicycle for recreation and general transportation, so most gear investments will become useful for other applications. To provide an idea of what options are available, below is a list of some things that can undoubtedly make your ride safer and more enjoyable.
01.
Bike
If you've made the decision to start commuting to work under your own power you may already own a bike, but that doesn't mean that you're ready to ride. Before jumping ahead of yourself, start with a basic question: Does my bike work? If you do not ride regularly or haven't ridden in quite a while it is a good idea to get your bike out of the garage, basement, attic or wherever you last stashed it and give it a good going over. Not everyone is mechanically inclined and bicycles require a lot of specialized tools to adjust and repair. If you don't have a home workshop don't fret - most bike shops around the country charge between $20 and $60 for a full bike tune up (with $40 being the norm) and will be happy to let you know what your bike needs, if anything, and how much it will cost to get you rolling. The
National Bicycle Dealers Association
has a shop finder and we recommend supporting independent shops (rather than chain stores) whenever possible. Bicycles, just like automobiles, are far more efficient when they are in smooth running order; having a properly tuned bike will require far less effort and be much more fun to ride. While any bike shop worth its salt will give you a repair estimate and recommendations, be sure to keep things in perspective - spending $40 on a tune-up and another $40 for new tires and a seat does not make sense for an $80 bike from Target.
The ride to work starts with the bike and the number one rule is to get something practical and comfortable. There is nothing wrong with having a "cool" bike, but if it doesn't get the job done and help make the ride more comfortable and convenient your expensive custom steed can make commuting an uncomfortable hassle. If you are unsure if cycling is for you, look into buying a quality used bike to start out; if you decide you want to make commuting by bike part of your routine you can always sell it and upgrade.
Bicycles are no exception to the adage that "you get what you pay for." As a professional mechanic I am forced to explain on a daily basis that department store bikes - Next, Motive, Pacific or any of the other brands available at Wal-Mart, Target, K-Mart, et cetera - are a waste of money. Not only are they made from the cheapest, most unreliable materials available, they are also assembled by random people who generally have no knowledge of how they go together. Every day people wheel in generic bicycles that require $50 or $100 worth of parts and labor to make work properly, yet will only be worth $20 afterwards. You wouldn't buy a car from Wal-Mart and you shouldn't buy a bicycle there either. Bicycles are machines - at the very least sporting equipment - and are not toys; toy stores like Toys 'R Us should likewise be off limits. For all intents and purposes, any commonly found "name brand" bike (Trek, Giant, Specialized, GT, Gary Fisher, etc) should do the job. (Not to be too confusing, but recent years have seen a number of previously reliable name brands like Schwinn, Diamond Back and Mongoose wind up in department stores. These bikes are not the same quality of and should not be confused with their older models).
Just because you shouldn't ride a bike that costs $80 doesn't mean you have to spend $500. Most bike shops will have basic bicycles in the $200-$300 range, and they will be worth every penny compared to department store brands. Not only will they be made from higher quality tubing and have better components, they will also have some sort of warranty - a few years if not a lifetime warranty on the frame. When looking for a bike, be sure to peruse newspaper classifieds and bike shop bulletin boards for used bikes in addition to checking out new bikes. Personally, I currently ride a 25-year old bike that was found in a dumpster (complete with a rack, no less!) that I invested $50 worth of parts in and assembled myself. Although it is old and scratched up, it was of a high quality when it was built and, with basic maintenance, will continue to ride smoothly for as long as someone cares to maintain it.
The first priority when purchasing a bike should be the size and fit. Taller riders with longer legs and arms will need larger frames, and smaller riders will of course need a smaller bike. One can never underscore enough the dangers of having a bike that is too large; the ability to comfortably and safely maneuver a bike (and, if necessary, to dismount it) in traffic is of utmost importance. Even if you are considering purchasing a used bike, stop in at a bike shop and ask to be "fit" to a bike. This will be free of charge and will give you an idea of what size to get (adult frames range from as small as 13" to as large as 22"), which will be measured in inches, centimeters, or both.
A few other things to consider when selecting your bike are the terrain in which you will be riding and the environment in which you live. Bikes made of steel are generally less expensive but are also heavier and prone to rusting - they may be worry-free in arid Arizona but may look like they've been to hell and back after a few seasons of constant rain in Seattle or salty winter roads in Chicago. Aluminum bikes are lighter and more impervious to the elements, but are also stiffer, which means that they transmit vibrations more efficiently from the road to your body. This is usually not an issue for commuting, as the distances are shorter, but riding 500 miles on an aluminum bike will leave you more sore than riding the same distance on a bike of more pliant material like steel or carbon fiber. Higher end aluminum bikes will either be outfitted with a suspension fork (for "mountain" and "hybrid" bikes) or a fork and seatpost made of a composite material (carbon fiber being the most prominent) for vibration dampening.
All bikes are not outfitted equally and may come with as few as 1 gear or as many as 30. For most cities any number of gears will do, but if you anticipate having to do a lot of climbing up hills it is a good idea to invest in at least a 7-speed bicycle. Gears are generally "external" (you can see them) but can also be "internal" (hidden inside the hub of the rear wheel). There are as many gear combinations as there are bikes, so check out a few different options before making a decision (again, stop in at your local bike shop and ask test ride a few models with different setups, which will also be free). My commuter bike is a single speed, which is great for its simplicity and the workout it affords, but it is also a bear to ride up hills. I also own bikes with 27- and 30-speeds that are suitable for any terrain.
Keep in mind that as you ride parts will wear out, just like with automobiles. Keeping on top of your bicycle maintenance will not only enhance performance it will also save a lot of money in the long run. The simple task of replacing a bicycle's chain every year ($15) will prevent having to replace the chain
and
the gears ($100) every three years. I generally recommend a tune-up once a year or, at the very least, a check-over by a qualified mechanic, which should be free at any local bike shop.
02.
Helmet
Helmets are an absolute 100% necessity, the bicyclist's equivalent to automotive seatbelts and airbags combined.
If you have a bike, buy a helmet!
If you think that helmets are "uncool" you might want to ask yourself how cool paralysis, brain damage or death is.
All helmets are equally safe, provided they have been certified by the
U.S. Consumer Product Safety Commission
, but that doesn't mean all helmets do the same job. Generally speaking, as the price of a helmet increases, so does the comfort and fit, as well as less obvious features such as ventilation. Basic $30 helmets that have been certified by the CPSC will certainly protect your head as well as a $200 racing helmet, but it will almost certainly be heavier and less comfortable. High-end helmets, compared to less expensive ones, are far less noticeable when wearing but will not protect your skull any better.
Do not buy an uncertified helmet!
Any money saved by purchasing a bargain helmet (or riding without a helmet) will become completely irrelevant if an accident causes injury as a result. When people ask me about the value of a particular helmet, I generally reply with another question: How much will missing a single day of work because of a head injury cost? Factor in medical expenses on top of lost wages and buying the right helmet becomes a no-brainer. For more information on helmets, visit the
Bicycle Helmet Safety Institute
website.
03.
Lights
Even though all transportation laws stipulate that bicycles have the same rights to the road as automobiles, cyclists have a hard time competing for space and respect on the road.
Visibility is everything
when commuting by bike, and lights are a must-have. Keep in mind that, unlike in an automobile, lights on a bicycle are primarily designed to be seen, not to see. While many of today's high-intensity LED lights can illuminate the road after dark, their number one function is to draw attention to the rider.
Recommended
: The
Cateye HL-EL400
is my light of choice - it is bright, lightweight, waterproof and features an adjustable mounting strap that can fit virtually anywhere, from any point on your bike to your helmet. While I purchased this light for cycling I also use it when backpacking, kayaking or even finding the cat when he escapes into the back yard at night.
Recommended
: Although it is far heavier and more expensive than a traditional bike light, the
NiteRider HID + LED
offers the most illumination in the smallest and most versatile high-intensity light on the market, delivering up to 80 hours of illumination for those rides through complete darkness.
04.
Fenders
No matter where you work, your commute will invariably call for a ride in the rain. Since most employers frown upon nasty stripes of grime up your back and gritty splatter on your chest, fenders are the way to go. Thankfully the bike industry is full of accessory manufacturers who have come a long way from the chrome (read: prone to rust) fenders of the old days. When looking for fenders you should consider the type of bike (large 700c "road bike" wheels require fenders with different curvature than 26-inch "mountain bike" wheels) and the degree of wear and tear that your bike will take not only on the way to work but while parked during the day. Different riders and conditions call for different fender applications, and thankfully there are everything from clip-ons that mount on the seatpost and frame to permanent, heavy-duty full fender kits that bolt securely to the bike. If you want to stay clean on those rainy day rides, fenders are a must.
Recommended
: When it comes to keeping clean on a ride, the French have it right. I have tried scores of fenders throughout the years and the hands-down winner for 26-inch (mountain bike) wheels is the
Zéfal Mutant
fender set. Running the same price as most fenders, the Mutants come in front and rear sets, clip on in seconds (literally anyone with a brain can install them) and stand up to years of abuse.
Recommended
:
Planet Bike Freddy Fenders
come in sizes for both road and mountain bikes and offer full protection from the nastiest splashes - they even have mud flaps! I should note that while the company touts its "Superflex™ unbreakable all-weather polycarbonate" material, these fenders are made of a harder, less flexible plastic than the Zéfal Mutants and have a tendency to crack after repeated exposure to below-freezing temperatures, and their larger size, while affording additional coverage, are prone to getting snagged in bike racks. Even with those reservations, these are solid fenders from a great company.
05.
Clothing
Depending on how long and in what conditions you plan to commute, you might want to invest in some rain gear. Although fenders are great for keeping the splash from your own wheels off of your duds, they do nothing to keep you clean and dry when a car or truck whizzes past right as you are negotiating a string of puddles on the road or the skies open up with a deluge of rain, sleet or snow. When picking out raingear be sure to select something that is made from a lightweight and breathable fabric; keeping the elements out does little good if your protective shell is also a greenhouse, and for that reason traditional raincoats are not recommended.
Since most bikes today do not come with the chain guards that were so not cool in your youth, another key accessory for arriving at work in presentable form is a leg band. Several aftermarket solutions are available, from springy metal clips to velcro straps with reflective material for that added bit of visibility, but rubber bands or velcro watch straps will do the job in a pinch. If you'd like to save the couple of dollars you can also simply tuck your pant leg into your sock, but be advised that fashion police will be quick to toss you an unapproving glance and this trick doesn't work so well in wet weather.
In addition to pants and jackets, I also strongly recommend gloves and glasses. My hands have been saved from serious road rash by a pair of gloves on numerous occasions (at the expense of the gloves, unfortunately), and for riding in the winter there is simply no way around a pair of hand shoes. Glasses can provide an obvious solution to blinding sunshine or driving rain, but they are perhaps most indispensable in keeping dust and other gritty debris out of your eyes during your commute.
Recommended
: Iowa winters can be brutally cold, but thanks to the
Pearl Izumi Inferno glove
my hands are always kept nice and toasty, which is invaluable when a ride ends and it is time to lock up the bike. Every try fumbling with keys when your fingers are frozen? Trust me, it is neither easy nor fun.
Recommended
: There is no avoiding the fact that they are the glasses of choice for douchebag Camaro drivers and macho motocross jocks, but when it comes to keeping your peepers in top form nothing beats a pair of
Oakley polarized glasses
. I will readily admit that I don't wear these - I have found a suitable although more expensive alternative - but when it comes down to it, as much as I hate to admit it, no one knows eyeballs better than Oakley.
06.
Lock
If there is even a moderate chance of having your bike stolen, get a bike lock - even the most expensive locks are a fraction of the price of a new bike. For quick errands and for securing your bike in a relatively secure location a cable lock might do, but they are highly discouraged. The average wire cutter found in any home garage can cut through even the toughest cable lock in a matter of seconds and securing your bike with one of these is like having a neon sign that reads STEAL ME.
"Shackle" locks, commonly referred to as U-Locks, are the way to go. There are several companies manufacturing u-locks today but
Kryptonite
is the industry leader, and for good reason - even the most inexpensive Kryptonite lock comes with an anti-theft guarantee in the event that a professional thief manages to pick your lock.
Recommended
: The
Evolution LS
will do the job in most areas and has a longer shackle (hence the "LS") to secure both your frame and your wheel. While thieves prefer to nab an entire bike, they will not hesitate to take a wheel that is not locked up with the rest of the bike.
Recommended
: If you park your bike in really shady areas or absolutely, under no circumstances want to part with it, there is only one answer: The
Kryptonite New York Fahgettaboudit
. This lock is very heavy and hard to carry (a bag is the only answer) but the name says it all!
Recommended
: If you have a quick-release seatpost, seat leashes like the
Onguard Akita
(lower left on linked page) provide an extra bit of security for your saddle. While these
are
cables and can be cut with a minimum of effort, outfitting your bike with one of these is at least a deterrent to potential thieves who will gladly move on to a bike with an unsecured saddle and save themselves the time and effort of cutting through your leash.
Recommended
:
Pinhead locking skewers
offer an easy solution to securing wheels and saddles on bikes that come equipped with quick-release skewers, but they require a special key (included with the skewer set) that can be a real headache when changing a flat. Other companies, such as
Veratomic
, offer skewers that combine the convenience of a quick-release cam with the security of a removable lever.
07.
Rack
Most people take something to work, whether it be their lunch, a laptop computer or a magazine to read on the toilet. The addition of a front or rear rack provides a bike with the equivalent of a car truck and allows for not only commuting by bike but also running errands for small wares. There are a number of variations on the bike rack - frame mounted, seatpost mounted and even whole bike extenders - but they all function basically the same. To secure your goods to your rack, simply pick up a couple of run-of-the-mill bungee cords from any hardware or automotive supplier and you're in business. Most bike shops will also stock bungee cords and some racks even come with them.
NOTE: To get extra mileage out of your rack for limited expense, look into finding a milk crate or something similar that can be easily attached with zip ties for added carrying capacity.
Recommended
: Perhaps the most utilitarian innovation in bicycle accessories, the
Xtracycle S.U.B.
is a combination bike rack and frame extender that mounts where the rear wheel normally sits on traditional bikes. It should be noted that you will have to buy a longer chain and the change in wheelbase will alter the bike's handling somewhat, but the moderate cost and adjustment in riding style is more than made up for by the unit's usefulness - you can haul everything from a bag of baseball bats to your little league coach. You're also guaranteed to get heads turning when you pedal down to the beach with your surfboard mounted on your bike!
08.
Bags
From backpacks to panniers (bags that mount on the racks mentioned above) to grocery totes to hipster messenger bags, there is no shortage of ways to carry your stuff to and from work. Any old backpack or duffel bag will do, but there are always options to individualize and upgrade your gear.
Recommended
: Handmade in San Francisco by workers earning a living wage, the
Timbuk2 Classic Messenger
is my bag of choice. Waterproof, socially conscious and completely customizable with your own color combinations, these bags, which are available in a range of sizes, will carry anything and everything - from laptops to iPods to cell phones - and look good doing it.
Recommended
: The
Jannd Commuter Pannier
is the best bag I have found for mounting to a bike rack. Available in both right and left sided models (you can use one or two), these bags can be outfitted with custom rain covers and laptop sleeves and are designed to ride back on the rack to avoid hitting your heels when pedaling.
09.
Bell or Horn
While the
brrrring-ting-ting
-ing of a bicycle bell won't get you much notice in rush hour traffic, it does come in handy when negotiating congested bike paths. Some companies, like
Vinyl Zoo
, even offer squeaky horns in the likeness of your favorite animal.
10.
Tires
While just about any set of rubbers will suffice in getting you and your bike to and from work, the right tire for your application can make a world of difference in everything from the effort required to the noise and vibration of the ride to the likelihood of getting a flat tire. Most bikes are sold with stock tires suited either for cost (heavy and clunky) or performance (light and easily worn out), and setting your bike up with tires suited for commuting is a good idea. Things to look for in a commuting tire are a reinforced/puncture-resistant casing (to minimize flat tires from the plethora of foreign debris that litter the roads) and a tread designed for low rolling resistance (unless your commute involves dirt trails you will want to ditch knobby off-road tires as soon as possible).
To save money I generally recommend one of two courses of action: If you are buying your bike new, have the shop switch out the stock tires for commuting tires before you leave the door, as they will generally give you a credit for the tires being removed that can be applied to the price of the new tires. The other option is to simply ride your stock tires until they wear out and then replace them with commuting tires.
Recommended
: The
Serfas Drifter
is far and away the best tire on the market for 26-inch "mountain bike" wheels. Available in 2-inch and 1.5-inch widths and outfitted with a Kevlar strip to keep bits of glass and metal from puncturing your tubes, the Drifter also has an inverted tread design that provides plenty of grip while reducing rolling resistance (which means that the tire's surface sucks up less of your pedaling energy) and is made from a tough 69-durometer-rubber compound that I can personally attest will stand up to whatever your commute can dish out. I have had the same pair of Drifters on one of my bikes for more than three years and have yet to get a flat - and they look as new today as the day I bought them.
Recommended
: While admittedly a real pain to mount onto a wheel, the
Bontrager Hard Case
is a top-notch tire for long-term commuting. Made with a triple layer of anti-puncture material and reinforced with a Kevlar strip, the Hard Case's protection extends across the entire tire, including the sidewalls, and a hand-in-hand comparison with any other tire out there will leave you with no doubt that these are the real deal.
Recommended
: If you want to be an ultra-badass commuter you will need to ride to work in even the nastiest conditions, and to do that you will need to invest in a pair of studded tires or tire chains. Yes, that's right, just like for automobiles. For studded tires it is best to turn to the experts at
Nokian
, a Finnish company that offers several different models for the icy commute that, although expensive, will do the job nicely. While harder to find, there are also
tire chains
made specifically for bicycles that will also work, albeit with more noise and more effort at installation. As with automobiles, it is important to remember that studded tires and tire chains are made for riding on snow and ice - extended exposure to bare pavement will quickly destroy your high-dollar investment.
11.
Trailer
I won't like - bicycle trailers are expensive - but when a rack and/or bag simply will not suffice, a bike trailer is unrivaled for moving large loads. If it weren't for one of these handy haulers an automobile would be the only option for fetching the multiple mail tubs from the Lost At Sea PO Box every few days. Again just as with those made for automobiles, bicycle trailers do require some getting used to, but the initial awkwardness is more than made up for by the utility they provide, and at today's gas prices it doesn't take long for a trailer to pay for itself.
Recommended
: If you are looking for a go-anywhere, do-anything trailer the
B.O.B. Ibex
is made for you. Available with an optional watertight dry bag, the Ibex mounts to your bike on both sides of the axle for symmetrical weight distribution and tracks behind on a single wheel, which makes it perfect for not only the commute to work but also the cross-country trail ride. There are several yoke sizes to accommodate everything from single speeds like mine to tandem bicycles and the suspension shock mounted at the rear wheel provides a smooth ride suitable for bringing eggs home from the market.
Recommended
: For hauling everything from the kitchen sink to your own children, look no further than the
Burley Cub
. Having been "designing, manufacturing and marketing ecologically and socially responsible outdoor family products" for nearly three decades, this Oregon-based cooperative company knows how to make a durable product - while it isn't recommended to try it intentionally, I have known more than a handful of people who have rolled their trailer completely over in a bicycle accident only to discover their kids safely buckled inside, laughing uncontrollably.
Recommended
:
Bikes At Work
, a local company with a solid head on its collective shoulders, can answer just about any problem your hauling needs might pose. Whether you need to haul groceries or a boat, these guys have you covered.
12.
Computer
Aside from the clock function, which lets me know how late I am without taking my hands off of the bar, bicycle computers are primarily used as a bike's odometer. What is that good for? Simply put, bragging. While your overweight coworkers are sitting around stuffing their faces with donuts and whining endlessly about the price of gas, you can feel confident when relaying just how many miles - at
zero gallons!
- you have put in on the bike. For the compulsive documentarian types, there are also a plethora of computers with everything from altimeters to heart rate monitors and GPS tracking, so if you have the cash to burn on unnecessary accessories, computers are where it is at.
A word about wireless: Although they are nice and clean looking (no wires, hence the name) and can be every bit as reliable as a traditional bike computer if install correctly, wireless units are notorious for causing fits of rage. If you have a lot of excess solid material between your handlebars and your front wheel (like a rack and panniers or a handlebar mounted basket) a wireless computer probably isn't for you. When in doubt ask your local bike shop, but for hassle-free performance stick with a standard "wired" computer.
13.
Self Rescue kit
How many times have you yourself experienced or heard a story about a motorist pulling over on the side of the road with a flat tire only to discover that the spare tire is either flat or missing altogether? As with automobiles, flat tires are the most common commuting hazard with bicycles, except the inconvenience is multiplied on a bike - whereas you can simply lock the doors on a car and catch a ride for help, having a flat tire on a bicycle with no means to fix it generally means pushing. Bikes are much more fun to ride than to push.
Experienced home mechanics may wish to carry additional tools to tackle additional problems that may arise, but the bare essentials for a self-rescue kit are a
spare tube
(at least one, but two are recommended),
tire levers
and a
pump
. I also like to carry a
multi tool
, some
duct tape
, a
patch kit
(because if you are like me you'll use your spare tube and then forget to replace it), and some sort of
thin, flexible plastic
for "booting" a torn tire sidewall.
Changing a tire is relatively simple, provided you don't mind getting your hands dirty, and there are a plethora of
online tutorials
with step-by-step instructions, and once again riders are encouraged to consult their local bike shop for guidance, which should be free of charge.
Recommended
: Not only does Park Tool Company make every tool in any bike shop worth its salt, but they also make the
Park MTB-3 Rescue Tool
, which packs everything from a chain breaker (that really works) to two tire levers and even a bottle opener into a compact 10oz. (280g) package.
Recommended
: For a compact pump that can still pack a punch I use the
Topeak Mountain Morph
. It adjust to both types of valve stems, is made of durable aluminum, and even has a little fold-out foot pad for easy pumping.
Trick
: Caught without a set of tire levers? While most 26-inch "mountain bike" tires and some wider 700c "road bike" tires can be pried from the rim by hand without too much effort, your fingernails will thank you and your commuting partners will be amazed when you show them how easy it is to use the lever from a quick-release skewer as an impromptu tire lever!
---
PART 1:
The reasons
.
PART 3:
Route planning
. SEE ALSO:
www.biketowork.com
SEE ALSO:
www.bikesnotbombs.org
SEE ALSO:
www.carsrcoffins.com
SEE ALSO:
www.gobybicycle.com
SEE ALSO:
www.carfree.com
--
Eric J Herboth
Eric J. Herboth is the founder, publisher and Managing Editor of LAS magazine. He is a magazine editor, freelance writer, bike mechanic, commercial pilot, graphic designer, International Scout enthusiast and giver of the benefit of the doubt. He currently lives in rural central Germany with his two best friends, dog Awahni and cat Scout.

See other articles by Eric J Herboth.
If you'd like to help spread the word about LAS, or simply want to outfit yourself with some adhesive coolness, our 4" circle LAS stickers are sure to hit the spot, and here is how to get them:
-->
Send an with $2 in PayPal funds to cover postage. Don't worry, we'll load you up with enough to cover your town. Then just be patient. They will arrive soon.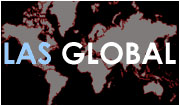 LAS has staff and freelance writers spread across North and South America, Europe, and a few in Southeast Asia as well. As such, we have no central mailing adress for unsolicited promotional material. If you are interested in having your project considered for coverage, please contact us before sending any promotional materials - save yourself time and postage!