LITERATURE
»
Full Dark, No Stars
- Stephen King's new novella questions mankind's ability to trust others.
[02.21.2011 by Bridget Doyle]
MUSIC
»
The Top 30 Albums of 2010
- Fashionably, fabulously late, our favorite music (and believe me, there was a LOT) of 2010, the year that some have called the best year for music ever. And only some of those fools work here. Plenty of usual suspects, lots of ties and a few surprises that I won't spoil, including our unexpected #1.
[12.24.2010 by The LAS Staff]
LOSTATSEA.NET
>
FEATURES
>
February 1, 2005
What has truly made Dälek so impressive
over the seven plus years of their existence is their continued growth and maturity, which has come alongside the constant concentration of their sound. Since showing immense amounts of talent on their Gern Blandsten debut EP,
Negro Necro Nekros
, Dälek have been honing their talents and sharpening their skills ever since. Dälek's impressive, wall of sound hip-hop style has confounded many a listener and found the band's hip-hop sound prefixed with labels such as "experimental" and "industrial." Contributing to the pigeonholing confusion, Dälek have shared the stage with the likes of up and coming metal acts such as Isis, the Dillinger Escape Plan, and stalwarts the Melvins. While such a bill would be a mismatch for most urban musicians, Dälek's intense sound is right at home amongst these purveyors of metalcore. From the start, lyricist dälek (lower-case d) has transcended the traditional game of the MC with rhymes that are more poetical than the norm.
On their debut for Mike Patton's Ipecac Records,
From the Filthy Tongues of Gods and Griots
, the onetime duo of dälek (Will Brooks) and producer Oktopus (Alap Momin) solidified their line-up with the addition of DJ Still (His-Ching Lin), a turntable mastermind who sees eye to eye with the rest of the band and is just as likely to spend as much time scratching as he is screaming into his needles. The release of
Filthy Tongues
continued Dälek's maturation, their samples and production becoming heavier and sharper. Brooks spits scathing abstract rhymes blasting organized religion, love and the state of hip-hop. On
Filthy Tongues
opener "Spiritual Healing" showcases Brooks' fury and distain for organized religion: "Who do you pray to, my god the black god?/ Who do you pray to, my god the brown god?/ Who do you pray to, my god the white god?/ Your reaction's kind of odd for a kid who loves to nod," quickly following with "I wear skin like Jesus/ Sick of bullshit preachers/ Concerned with aborted fetus /But don't give a fuck who feeds us."
The beauty of Dälek is that it is very easy to overlook the lyrics, as they are mixed deep into the instrumental tracks, beats and general chaos that populate an album; however for those that go looking, finding the poetic gold that Brooks creates on each of his tracks is like unearthing a literary treasure. The bravado that has become commonplace in so much of today's hip-hop is completely absent in Brooks' insightful lyrics; his thought-provoking and often dangerous verses may offend the thin skinned, but speak to the conscience and anger felt by the MC.
While touring Europe, German rock legend Faust contacted and met up with Dälek after Hans Joachim Irmler heard Brooks name check them on
Filthy Tongues
. A fantastic collaboration,
Derbe Respect, Alder
, which is as haunting as it is powerful, followed that meeting. Tracks created between the two bands could easily become the soundtrack for a gritty remake of the classic Kubric film
2001: A Space Odyssey
. Erie guitars and spacey synths populate the album amongst the swirling noise created by the collaborators. More than any other album Dälek has released, the vocals are virtually overrun by the instrumentals on
Alder
.
With Dälek's latest release,
Absence
, the New Jersey trio took to the road in continuation of their traditional marathon tour; this circuit will take them to Japan and Europe, including two countries the vast majority of American bands do not tour, Russia and Turkey. As an LAS staffer I got a chance to catch up with Dälek MC Will Brooks before a show at the Orpheum in Ybor, just outside of Tampa, to talk about his lyrics, religion, touring, and his project's unlikely home on Ipecac records.
---
LAS: I'd like to talk to you about your lyrics, which I think are phenomenal. They also feature a lot of religious imagery - can you speak to that?
Brooks:
I think growing up first of all as a Latino in America, and Catholic, it's probably the easiest way to wean yourself off of organized religion. With just a little bit of education I think you figure out quickly how fucked up the whole thing is, so that's my case. I don't know; when you look at what organized religion has done on this planet, I can't see how the good out weighs the bad; I really don't see it at all. To start with, what happened in Europe over the ages; when the Pope was more of a dictator and had an army, I mean people forget about that, like that it didn't exist; the Pope is this benevolent, holy figure now, but that wasn't always the case. There was a time when if you didn't agree with his doctrine, his army would surround your castle and that would be the end of you and your people. Everyone always tries to act like that was the past and things are different now, but I think that's the problem with most of society today. We tend not to know our history and tend not to reflect on what has happened in the past. I think that if we knew that it would be a lot harder to pull the wool over our eyes as the governments tend to more often than not. I think that my distain for organized religion is pretty prevalent in my writings, definitely.
I have a friend that's Catholic, and I grew up Lutheran, and talking to him about Martin Luther and breaking away from the Catholic church, he didn't know much about it, which is very telling to me.
I also think it goes beyond Catholicism, if you look at just any religion on the continent of Africa, [Africa] was ravaged and destroyed by that. I mean, how many people have been killed over this God or that God, when you look at all the bloodshed I don't see how you can say organized religion is a good thing. I think spirituality is a great thing, but organized religion… I mean, Marx put it best - which is the title of the song I took from Marx ("Opiate The Masses") - the opium for the masses. I mean its there to opiate the masses; if you really believe that everything will be better once you're off of this planet then it's real easy to allow people to do things to you that you wouldn't normally let them do. I mean if you think your gifts and your rewards are going to come in some other life, then yeah, you can be enslaved, and then you can be marginalized and anything can be done to you, and as long as they keep feeding you that lie, you know what I mean, keep feeding you that opium, then you'll be alright. I really just feel that humanity on a whole would be better off… I mean, when I said personal spirituality; I think that if it works for one person that's great, but when you start pushing it on other people that's where it gets fucked up and that's where you start having crusades and holy wars.
On Absence you've taken that and added a lot of political flare to your message, where on the last records there is a lot of religion and a lot of ethereal lyrics.
I think that the last two records, my lyrics were a lot more vague and layered with their meaning, a lot more abstract, where on this record they are in your face and pretty straight forward. Which is funny, I think this is the first interview that I've done where the interviewer has wanted to talk about the lyrics. You'll be amazed at how people gloss over that real quick. It's hilarious, I've read reviews where they've picked up on the two songs where I mention my distain- well not my distain, but like the fact that I'm kind of upset with what has happened with main stream hip-hop, but that's not even the main concern of this album. I mean, I mention that in maybe two lines; like "Culture For Dollars," maybe has to do with that. I mean partially. But it's funny, I mean people get scared easily. I mean the shit that we talk about people don't want to talk about. I think that's one of the major problems with this country. That's why I do what I do. I don't pretend to have the answers or anything like that. Shit, if I had the answers I wouldn't be making music. I'd be trying to fix this shit, you know what I mean? But I don't know, I just feel that I say what I say because I hope to try and start a dialogue with people. But you'd be surprised how difficult that is.
One of the things I've noticed is that not only are there not a lot of political bands out there today, but the ones that tend to be political tend to be caught in the moment. Like the last Anti-Flag record was very much against and focused on George Bush.
People ask me, "If Kerry would have won, would your record be different?" No, because I don't really think the country would have been different. The election of one president doesn't change a system that's corrupt, that's been corrupt for God knows how many hundred years, the two hundred years we've been here, plus. But I think that the atrocities and the problems I speak of are very deeply routed in this country. I mean, they are the kind of things that would exist regardless of the current political climate. Yeah, shit is more fucked up now than it's been in a while and I don't even know if that's true. I think it's more out in the open now; I think they've gotten real comfortable in their position and feel like the American people have been put to sleep so much that no one really cares any more, no one's going to do anything. I've always said that from all the riots that have happened in this country, the only people that have learned from them are the government - was the government, rather. They were the ones that figured out how not to let that ever really affect their power structure again. So you can have riots whenever you want but now but that's not going to change anything anymore. Beyond that, how many people are really going to get off of their couch and do anything now? People have been, like I said, brainwashed, put to sleep and that's the sad truth of the matter right now.
You see more bands on things like the PunkVoter tours now, but you still don't see a lot of youth voting in the country, you see a lot more people talking about it and no action comes through in the end. And one of the nice things is that your lyrics is they don't seem to be caught in the now. Your verses transcend what is going on, which is one of the problems I have with political bands - you take an album. two of three years from now, and it seems real dated, which I don't feel is the case with what you write.
The fact that I'm still talking about Reaganomics in 2005 I think prevents me from sounding dated, or [it] sounds so dated it sounds current.
Do you think that political turmoil helps promote better music out there?
Definitely. Look at the 80's, look at when Reagan was in power, when Bush was first in power. I mean you look at that, it was that economic turmoil and cultural turmoil that created punk and created hip-hop. In different communities, it was anger and angst against what was going on in the country and in those communities. So yeah, definitely and beyond music, I think that overall. I've always said that the silver lining to Bush being re-elected is that we'll probably have better art. But I don't think that really matters much if the planet's not going to be here. Weigh that one kind of carefully.
What are some of the differences… You guys tour Europe quite a bit, what are some of the differences that you see between what's going on here and how people react to things over there?
It's funny, man, being an American over there, you have to answer for everything that's going on over here. I feel like telling them; man, how much power do you think I have in my own country? I mean black and Latino people aren't exactly the most accepted people in this country and now I have to go Europe and fucking try to defend what America does. It's kind of like, "Yo what the fuck, I'm not President." But beyond that, I think people are real pissed off with America and with good reason. I think that most of this world is pissed off with us now and the arguments are getting harder to win. It's fucked up, I love this country; I think this country could be a great place and is a great idea; I just don't think it's been fulfilled. It's a great place for some people; it's just not a great place for everyone. And that's the kind of shit that needs to change.
On the art level, Europe seems to be a lot more accepting of experimental sounds. Just music and art in general, maybe it's just that they've been around longer; they have more of a history with culture. It's always seemed like every important band that I can think of from this country has had to go overseas in order to get recognition and then come back. Look at the Jimi Hendrixes, and Public Enemys. You can name any jazz guy you want. They get more respect in Europe than they ever will here. So I think that's just something… I don't know the exact reasons why, that's just been the case.
You guys are going to Russia on your next trip. I was reading an interview with Pilot to Gunner who went to Russia and they said that the crowds were pretty tripped out.
We actually know Kid606, he went over there and he was telling us that it was amazing; he said that it was really, really cool. We're definitely looking forward to that, I'm sure it's going to be a crazy experience.
Not a lot of bands from the US go that far east.
It's definitely a trek, and I think that's part of the reason not a lot of people go. Honestly, this time around we just want to go just to say that we've been to Russia. We're hoping to hit Russia, like three dates in Russia and I think we might be playing Turkey, I know we're going all the way to Greece. We're hitting spots we haven't hit before so that should be cool.
And everyone's very receptive over there to what you guys are doing?
Yeah, yeah, for the most part; I'm not going to say that everyone in the crowd loves us, but I would definitely say that we have more of a crowd there than we do here. We could play a show where we headline over there and there would be between 300-500 people on a given night, I mean which is huge for us. We'll never get that here. I have no aspirations to achieve that here, to do that, I really feel that we would have to change our sound and I don't really want to [do that] and it doesn't make sense to me. I'm just going to keep doing what I'm doing. If the music scene here ever changes and we do get that big, I'll be shocked for one, but two, whatever - it'll be the same sound you hear now on a bigger stage.
That's one of the things I hear everyone talk about you sounding like Throbbing Gristle and Public Enemy, but only a couple references to My Bloody Valentine. Which I think is one of the most accurate.
Yeah no doubt, I'd definitely say we're definitely between Public Enemy, KRS and My Bloody Valentine.
Do you listen to any Sonic Youth? I hear a lot of that in there, in your mixes.
Yes, definitely. I've been a fan of theirs forever. Their new record's fucking amazing. I love bands that have been around a long time and continue to put out amazing music. Obviously you know that we're real close with Faust and they're friends of ours, to see guys like that who are in their 50's and still making music that is still as powerful as the stuff they were making in late 60's early 70's. That's pretty phenomenal. You look at the Melvins again, another band that's been going forever, and just doesn't compromise. They just do whatever they fuck they want to do. Public be damned, fans be damned. They don't really give a fuck. I respect that. I don't think you can be a real musician and try to cater to people. I think people find music that they like. I don't think that you can… You can't make music that people like. If you go about it that way you're doing it backwards. If you're doing that you might as well be making sneakers. You're making a product then, you're not making music, you're not making art. I think that's the path that we hope to travel and continue on.
I saw you guys in Milwaukee and you had a supplementary PA with you at the Cactus Club. Do you still carry that with you?
We started touring DIY circuits, playing VFW halls, kids basements, whatever, and most times we'd have a vocal PA and we'd come in and you know we'd be fucked because we live and die by the PA. Once we got to the stage where we could afford to invest a little money in that we just figured,
Let's just get a sound system that at least makes us sound good for certain
, and regardless of what the club has [the PA] just adds more to what we have. So like tonight, we'll be using their sound system and ours, it'll just make it that much louder and that much clearer and that much heavier. At least before there would be situations where we would come into a club and just be nervous. I mean I'd see the sound system and think,
Oh tonight's going to suck
. Now it's like I can play in your house, I'll play anywhere, I don't give a fuck. I know it'll be at least at a listenable level.
Do you guys bring your own sound man with you?
No, we haven't done that yet. It's only three channels, we try to make it sound man friendly. I mean it's a stereo out from a Mackie, and they get my vocal line. So, I mean if you fuck up three channels you probably shouldn't be a sound guy. But it has happened.
In your press bio, it says you guys are one of the loudest bands ever, and the next day kids are going to be saying how cool the show was and how it was the loudest ever. I can personally attest to that. My girlfriend and I saw you open for Trans Am, and you basically ruined Trans Am for us because our ears were dying.
Does it happen a lot? I don't know, it happens sometimes, it depends on the fan. I think sometimes people think like a certain band or a certain sound and then they haven't heard what we're doing and we get new fans that way. I think that's one of the cool things about what we do. I really honestly feel in my heart and know that we are, this is, is a hip-hop group. The beauty of true hip-hop is that fact that is was always about having an open ear; it was about the DJ digging through the crates and finding new samples, finding new records. So to that extent I think that's basically what we're doing, just with a different pallet. The good thing about that is you end up getting multiple varieties of fans from multiple types of backgrounds and all types of fans of different music. It leaves it opens for us be to be able to tour with all the bands that we've toured with and be able to take a piece of audience and a piece of audience there. I mean, it works.
You guys have toured with pretty diverse acts, from Isis to the Melvins to Trans Am. Which probably opens (things) up for you guys, right?
No doubt, no doubt. We've played with everything from ska bands to jazz trios. We've played jazz festivals in Europe. We've opened up for KRS-One.
Playing for such diverse crowds, do you run into a lot of crowds that are not into it. That don't see eye to eye, like pretentious metals heads that can't get beyond…
Actually, it's funny because the metal heads are usually into us. It's kind of a no brainer - the metal heads are usually just into the loudness. I mean, we've definitely had… I mean when we toured with the Melvins I don't think all of their audience liked us, but I don't think… the weird thing about the Melvins crowd is that I don't think all of the Melvins crowd likes
them
. So I think it's all right. It's cool, especially when you're opening up for people. People are there to see the headliners. You don't expect to have the whole crowd be into your shit, you hope that some of them will listen and you know you'll pick up a few fans here or there. We've made a habit of that. Regardless of where we play it always seems that we walk out with a few more fans.
What are you guys listening to right now? what do you do in your downtime?
Sleep whenever possible, listen to my I-Pod, watch movies on my laptop, stare at the road in front of me. That's pretty much our down time. Yeah I mean, music-wise I just listen to a lot of old-school hip-hop, the new Sonic Youth record, I've been listening to a lot. Iron and Wine [that] I like a lot, the singer songwriter guy, really good stuff. That Beck album
Sea Change
I think is ridiculous, I can't believe I slept on that when it first came out. I didn't even know about it and my friend put me onto it, and I was like
Oh Shit, this is really good stuff
. What else… the new Isis record, the Bugs; I don't know if your familiar with the Bugs, Kevin Martin from Techno Animal, it's his dance hall project; it's metro dance hall, its really big now. I mean there's a ton of good music out there, Immortal Technique, talking about new hip-hop that's good. My I-Pod is so fucking varied; when you put it on random sometimes it doesn't even work. It'll go from the Pixies to New Edition and that just ruins both songs.
Have you been listening to anything form Quannum?
No. That's a label right?
Yeah, it's Lyrics Born, Latryx… Blackalicious started there.
Honestly, there hasn't been too much new hip-hop that I've been listening to that much of. Ironically I've been listening to a lot more mainstream hip-hop. And not like everything, but I mean there have been certain songs that seem to me that have been slipping through like under the radar that may be by major artists but are actually good. And that's a good sign. The state of hip-hop right now has to change, I mean that's inevitable. So once you start seeing that, you start seeing the kinks in the armor, and sooner or later it will all just change again. Jay-Z's
Black Album
had five songs that were really, really good. Jadakiss - that song "Why" I thought was good. What else? But, um, as far as underground stuff; like I said I've been listening to Immortal Technique, the old Can Ox [Cannibal Ox] records. Actually I got the new Vast Aire, the solo record. Victor Vaughn, so I mean I've been trying to keep up. I don't know, to me there's just so much good music out there, in all different genres. I don't know, being in a hip-hop group you kind of tend to want to listen to other stuff. Which is why I think people may be shocked that in my off time I listen to Beck and Iron and Wine. But I do, if you were on tour for fucking eight months with my music behind you, you'd want to listen to some real soothing shit afterwards. But yeah, I still listen to Slayer too, it's mixed in, it's definitely all over the place.
You guys are going to Japan. Is this is the first time you've been to Japan?
Yeah, this is the first time we've had our record licensed by Japanese labels. Ipecac doesn't have distribution in Japan so we got this company Daymack, which does all the Isis stuff as well. And they've been doing an amazing job with press and crazy stickers, and little trinkets and what not. All the little things that go in the stores and all that. So it looks like they're kicking ass, we've got the Japanese version of the album which has two bonus tracks, and they got like one of the most respected music critics in Japan to write the introduction to the booklet. Which is a big deal I guess. I'm just excited. I'll just picture Lost in Translation in my head for a week. I think it should be good. I'm hoping that My Bloody Valentine and Kevin Shields is the soundtrack playing in the background at all times.
What is like working with Mike Patton at Ipecac?
Yeah it's cool. We met him… It's funny man, especially on this tour we're starting to get like… I guess on this tour we're starting to see that we actually have fans in this country. Which is nice to see. I'm starting to get a lot of younger musicians coming up to me and wanting to sit down and ask me questions, which I don't mind at all. I think it's great. I was talking to a kid the other day, I think it was it in Baltimore, I don't remember, I've been fucking sick for the last couple of days, it's all be a blur. He was asking me how did we get to the spot where we're at now and (is there) any advice I can give him. And honestly every single thing that we have stems from the fact that we tour as much as we tour. If we didn't tour as much as we tour, we wouldn't have a booking agent; if we didn't have a booking agent, we wouldn't have gotten the shows with Lovage where we met Mike; if we didn't have those shows he wouldn't have invited us to open for Tomahawk; if we didn't do that he wouldn't have asked us to be on his label. It's just an endless progression, the more you tour the more contacts you make, the more press people you meet, the more fans you meet. Especially for music that you know going into that you know you aren't going to get major radio play, you know that you're not going to get video play. You gotta bring it to people, it's the only way people are going to hear it. Honestly, it's the best piece of advice I could give anyone. If you're in a band: A, locate yourself in a place that has a good music scene and B, just play as often as possible and tour. I mean you can't just sit in your town and expect shit to come to you. Like, you gotta… I mean like those shows in Milwaukee or whatever paid off, for real. I mean playing in Portland, Maine has paid off. I mean playing any show, where at the time I would have been like
What the fuck am I doing here?
; I mean at the end of the day, at every one of those shows I've met a person that's made a difference in what we do. That's the nature of this game, and unfortunately is seems that less and less people know that. It's not a secret. It's that and you have to, I mean I told my boy you have to sit down and you have ask yourself, how much are you willing to sacrifice? That's what this is about, you can forget about having a normal life, I'm not even talking about being a superstar, I'm talking about regular touring bands. You can forget about having a normal life, you can forget about stability at home. I mean having a relationship, good luck. It's a lot of shit man. Tell your family you'll be back next year. It's that kind of shit and it's like beyond that you gotta know that the odds are completely against you; everything that you do and everything you put into it, it might end tomorrow and nothing might come of it. But that's why you gotta love it if you want to do it. If this ended tomorrow for me, I'd be happy. I would have no problems, man. I've made four records that I'm very proud of. I haven't made a record that I feel I can look back on and be disappointed or embarrassed about. I feel like I've written great songs, I've written the best songs I can write. And what else can you ask to do? That's pretty much, as a musician, all you can ask to do.
Is Mike at all involved in the creative process or the final product?
No, not at all. You know it's funny, like people have this weird… like Mike has this whole aura to him. I mean good for him, you know what I mean? He's just this - I hate to blow up his cloud, but he's this real down to earth real normal guy. The best thing about him is that he lets do whatever the fuck we want to do. Basically we make the records that we want to make and present it to him and if he likes it he puts it out and if he doesn't he won't. And if he doesn't he has no problem with us going to another label and putting that record out someplace else. It's such an easy situation to be in, it's such a no stress situation. It's great and it's also great to be on a label with so many good musicians to bounce our ideas off of and tour with and all that shit, it makes for such a great, great place to be as far as making music and touring and putting records out. SEE ALSO:
www.deadverse.com
SEE ALSO:
www.ipecac.com
--
Craig Mertes
Craig lives, works and listens to music in the general vicinity of Orlando, Florida, where he absorbs everything from hip-hop to indie, pop, rock, punk and metal. His all time favs include Hum, Clutch, Dismemberment Plan, and the Reverend Horton Heat. The last we heard, Craig was spinning Vast Aire, Soul Position, Blues Explosion, Motörhead, the Blood Brothers and Dead Meadow. Craig is also a life-long, die-hard Cubs fan, so lay off.

See other articles by Craig Mertes.
If you'd like to help spread the word about LAS, or simply want to outfit yourself with some adhesive coolness, our 4" circle LAS stickers are sure to hit the spot, and here is how to get them:
-->
Send an with $2 in PayPal funds to cover postage. Don't worry, we'll load you up with enough to cover your town. Then just be patient. They will arrive soon.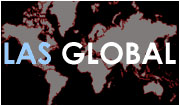 LAS has staff and freelance writers spread across North and South America, Europe, and a few in Southeast Asia as well. As such, we have no central mailing adress for unsolicited promotional material. If you are interested in having your project considered for coverage, please contact us before sending any promotional materials - save yourself time and postage!