LITERATURE
»
Full Dark, No Stars
- Stephen King's new novella questions mankind's ability to trust others.
[02.21.2011 by Bridget Doyle]
MUSIC
»
The Top 30 Albums of 2010
- Fashionably, fabulously late, our favorite music (and believe me, there was a LOT) of 2010, the year that some have called the best year for music ever. And only some of those fools work here. Plenty of usual suspects, lots of ties and a few surprises that I won't spoil, including our unexpected #1.
[12.24.2010 by The LAS Staff]
LOSTATSEA.NET
>
FEATURES
>
October 16, 2009
The decade is dead, long live the decade. Polling didn't work; there's just too few of us and too many songs for us to comprehensively cover all the important singles of the 2000s, a decade that saw more changes to the music industry than all those previous combined. So I forced the LAS staff to each pick one "favorite" that took them somewhere they could write about. Instead of forcing a consensus between the Miley Cyrus fans and the Mastodon fans, the result is a testament to our varied tastes and off-the-cuff impressionism. I hope, anyway. -- Dan Weiss, Music Editor

(Also check out our ALBUMS OF THE DECADE list.)
---
---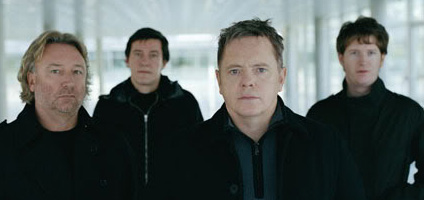 New Order - "Crystal"
(London, 2001)
[
video
/
audio
/
website
]
Never mind that the video for this song spawned the name for The Killers; New Order went out in digi-rock glory with this lead single from 2001's surprisingly durable reunion
Get Ready
. Their reintroduction to the world after nearly a decade of silence, Bernie, Hooky, Stephen and crew showed what we were missing with a guitar-laced verse, dark keyboard lacing and an all-together chorus that made us dance and sway like it was 1987, like "True Faith" all the rage all over again. New Order's 27th breakup a few years ago somewhat encumbers the grandeur of "Crystal," but here's rooting for the 28th comeback. -- Kiran Aditham
---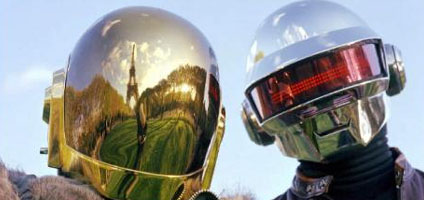 Daft Punk - "One More Time"
(Virgin, 2001)
[
video
/
audio
/
website
]
For my addition to this list I'm kind of amazed to be choosing not to burrow into the black-hole fuckery of the many depressing songs that seemed to nourish my desolate life-force over the past ten years. Instead I want to celebrate something that simply never failed to get even my cynical ass shaking. Of course I love slipping on headphones and getting lost in the genius of a great song. But that isolated feeling doesn't compare at all to the collective happiness, the enveloping ray of sunshine that is "One More Time." I could well be choking down bile and cursing the world in a corner booth, but the second a DJ throws on this song, I'm instantly drawn to the dancefloor, giant smile on my face. Unironically dancing next to the dude with the glow sticks! And I can't think of too many things in life more fun than that. -- Kevin Alfoldy
---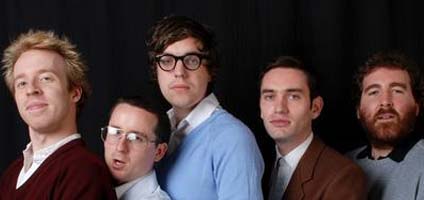 Hot Chip
- "Over And Over" (Astralwerks, 2006)
[
video
/
audio
/
website
]
Over the past decade great music seemed to be defined by epic rock songs with changing time signatures, blasting guitars creating a wall of noise, and anthemic vocals. However, what stands out most for me is the good old electropop rhythms that Hot Chip brought us on
The Warning
. "Over and Over" is an extremely well-crafted dance floor jam that set the bar for what FUN music should sound like: Alexis Taylor's "laid-back" vocals; the repetitious, thumping bassline; and the catchy guitar hook combine to make "Over and Over" a song that I still can't get out of my head almost four years after its release. In a decade where some of my favorite music came from heavy hitters like Tool, Mogwai, ...Trail of Dead, or Arcade Fire, a song full of keyboards and simple repetitions tops my list. Whaddaya know?!?! -- Matt Bendett
---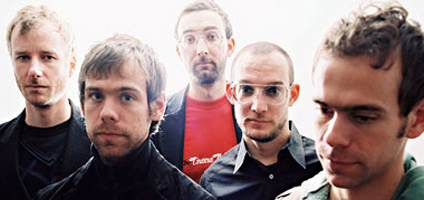 The National - "All the Wine"
(Beggars Banquet, 2005)
[
video
/
audio
/
website
]
Because it's an indie song with a rap swagger. Because the guitar at the beginning gives me chills. Because it contains the lyric "I'm a birthday candle in a circle of black girls/ God is on my side." Because I can listen to it whenever and it never gets old and never feels dated. Because that's what I want songs to sound like. -- Dan Filowitz
---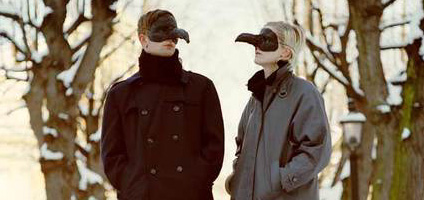 The Knife - "Silent Shout"
(Mute, 2006)
[
video
/
audio
/
website
]
It begins with softly throbbing bass. A few seconds later, a simple kick drum joins in, followed by acid synth arpeggios swirling through, above and around the beat, like Plastikman on Percocet--only much, much better. Swedish siblings The Knife reached their apex on the title track of 2006's justly lauded
Silent Shout
, a record that darkened and expanded the already outstanding electro-pop fusion they mastered on
Deep Cuts
three years earlier. "Silent Shout," in particular, is a goosebumps-raising masterpiece of simple-yet-effective programming and eerily affected vocals. -- Jonah Flicker
---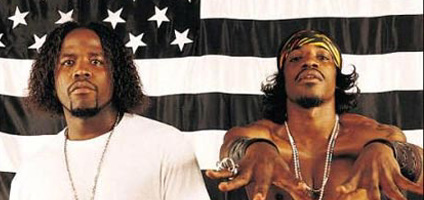 Outkast - "B.O.B."
(LaFace/Arista, 2000)
[
video
/
audio
/
website
]
Ten years on, this song still gets people to move, with a smile, like few others can. At its base the song kicks hard on all musical fronts, with a catchy sing-along chorus and furious banger of a beat grooving under the hyperspeed, half-baked rhymes of Big Boi and Andre3000, and there's even a mildly Doors-ish keyboard melody buried at the bottom. When someone asks if there was anything in the mail, to this day I still reply "black Cadillac and a pack of Pampers."
Stankonia
was also a creepy harbinger of the decade to come--War in Iraq, Southern Rap, Black America--that can't go unmentioned. And the video, my god, the video! Before and after everything though, the track is killer, and it was something out of left field, or maybe Oz, back in 2000; when most of rap culture was black FUBU jeans, tight crops and Air Jordans, these dudes came out of Atlanta sporting clown clothes and dripping Jheri curl perms, looking more like a Jim Crow ska band stuck in a Dave Chapelle skit than rappers who could bring the ruckus. But bring it, they did. -- Clifton Gates
---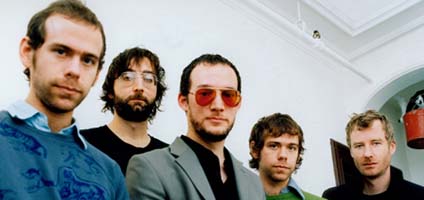 The National - "Slow Show"
(Beggars Banquet, 2007)
[
video
/
audio
/
website
]
There's no getting around it; the National often trade in images of the mundane. They give us scenes of spiked drinks, trophy wives, and guest rooms. As a result, the band paints pictures of all that underlies the bourgeois American heart, which is a battered, hardened organ.
"Slow Show" blends that modern scrapbook with the notion that something has always run deeper than the argyle sweaters we wear. During the song's somber, piano-driven bridge, Matt Berninger calls back to the band's original thread of thought: "You know I dreamed about you/ For twenty-nine years before I saw you."
To miss somebody for so long is melodramatic and emotive, but the National give it to us as the one genuine truth amidst a fabricated world. We should share it with the one we love and thank them for it. -- Patrick Gill
---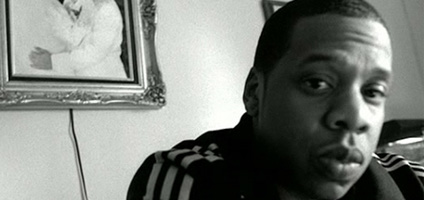 Jay-Z - "99 Problems"
(Def Jam, 2003)
[
video
/
audio
/
website
]
Having spent my middle-school years as a staunch devotee of hip-hop in all its forms, from Run-D.M.C. to Eazy-E to Kid'n Play, by the close of the 1990s I was completely over it. Most of the classic MCs had fallen off--to religion or plain old irrelevance. And the new school of rappers were living and rhyming in such a distorted fantasy world that it was hard to take them seriously (I'll never forget LL Cool J fessing up that the cars, women and bling in his video shoots were rentals). That mainstream yawn gave rise to more exotic sounds, from the Def Jux empire to UK grime. But when Jay-Z dropped
The Black Album
, I revisited the mainstream halfway, and for myself and many others, it was "99 Problems" that gave the all-clear.
The cut is exemplary of the 'something borrowed, something new' approach that makes great hip-hop brilliant: anchored by Rick Rubin's production, with a huge, razor-sharp guitar riff and chopped-up Billy Squier(!) beat, Sean Carter's casual verses dip into Ice-T and UGK without sounding referential. And Jay puts everyone on blast here--bangers, haters, players, posers, police, and all forms of entertainment media--delivering in his trademark tone, a virtuosic fluency that lands somewhere between authoritatively sarcastic and playfully serious. The track that permanently bumped Jay-Z from rap icon to pop culture staple and returned my attention to mainstream hip-hop, "99 Problems" opened floodgates for even the disillusioned and redefined what made a true crossover. - Eric J Herboth
---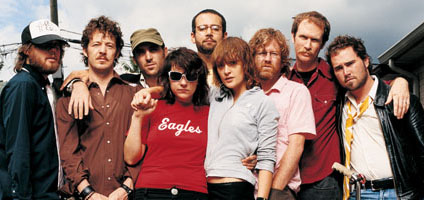 Broken Social Scene - "It's All Gonna Break"
(Arts & Crafts, 2003)
[
video
/
audio
/
website
]
If there is an autobiography of Kevin Drew's life, "It's All Gonna Break" is it. The nine-minute epic starts with Drew revealing misfortunes of his childhood and finding him eventually questioning love, music and his life in general. It seems as if he is talking to someone else as he makes promises ("I'll keep it true/ I'll do anything inside the skin of you") and asks perpendicular questions ("Why are you always fucking ghosts?"). But the more I listen, the more I think Drew's just arguing with himself. The lyrics reveal a person trapped in their own world ("I know there's seven thousand things you'd rather be and rather do") and it questions the extent to which music can be used as a remedy. He concludes that music "is the lie to save your life." That works. -- Brian Christopher Jones
---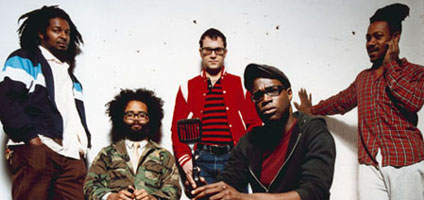 TV on the Radio - "Golden Age"
(Interscope, 2007)
[
video
/
audio
/
website
]
"Golden Age" whisked me back to the land of the living when I nearly died in September of 2008. After being rescued from a night of illness, I took a drive with my father up to Princeton in search of academic utopia. "Golden Age" played on the radio, as if it were trying to signal a shift in my fortunes.
"Listen, Dad," I'd said. "This is the sound of the future."
Sometimes, being alive is a miracle in itself. -- Dan Kober
---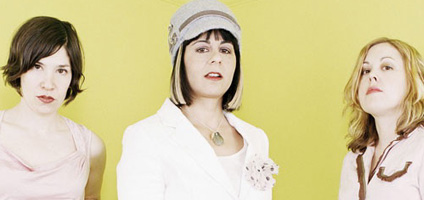 Sleater-Kinney - "Night Light"
(Sub Pop, 2005)
[
video
/
audio
/
website
]
How would you fit "I would almost have to ask you, I hate to be led," into meter, and what would you do to make it stand out? Unless your answer is to copy Corin Tucker, then you are wrong. Typical of the deafening urgency of her band's swan song, Tucker's elongated howls on "Night Light" culminate in one of the most resonating performances I've ever heard. But before you even get to reflect on the experience, the yelp is juxtaposed with a sweet high note that floats away from the track's dark, distorted mood. The last song on S-K's last album sticks with me as the one song that, when it sneaks up on shuffle, or if I haven't listened to
The Woods
in a while, chills me with a longing for the song to never end. Though it makes a fitting end. -- JJ Lang
---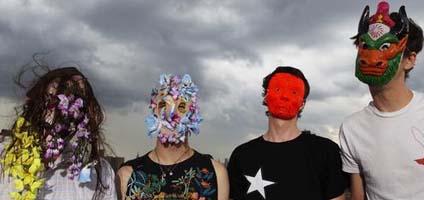 Animal Collective - "Leaf House"
(Domino, 2004)
[
video
/
audio
/
website
]
Out of psych(e)-pop scientists Animal Collective's expansive catalogue, very few songs reveal themselves in any literal sense; the frankness of "My Girls" ("I just want/ four walls and adobe slats for my girls") is quite the rarity. Instead, the quartet's heady approach welcomes interpretation of their nonsensical musings and complex musical quilts. Their best song is less the usual kaleidoscopic sweep than a stripped-down jumble. Still texturally vast (the tight-skinned thump of bongos, an over-strummed, single-chord guitar loop) and their signature woven vocals, -it's difficult to pin one particular mood on "Leaf House." Tribal, open-mouthed "aahs" and "oohs" intersperse for a gorgeous audio mosaic. And when "There''s no one/ No one/ There's no one to say meow, kitties" is followed with indifferent meows near the close, it feels placeless and timeless, with no self-conscious attempt to appear edgy or bold. Rather, "Leaf House" is effortless and charming. The hard part- of figuring it all out -is left to us. -- Lara Longo
---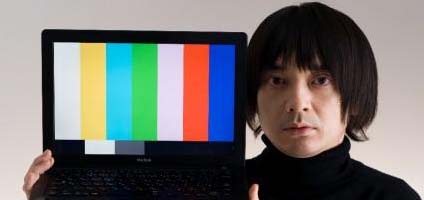 Cornelius - "Point of View Point"
(Matador, 2002)
[
video
/
audio
/
mp3
/
website
]
I'd heard Cornelius' previous album (
Fantasma
) and was only marginally impressed, having had it practically shoved down my throat by a former housemate back when I was living in Urbana. But the first time I heard his second album,
Point
, on which this song is the opening track, I was absolutely dumbfounded: Leave it to a Japanese guy who can barely speak English to basically summarize modern American popular music in its entirety--all in the span of one album. -- Dheeru Pennepalli
---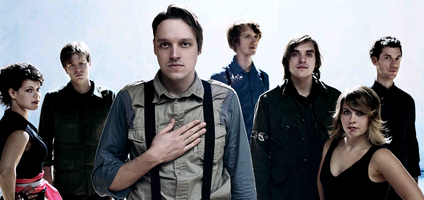 Arcade Fire - "Wake Up"
(Merge, 2004)
[
video
/
audio
/
website
]
"Wake up" means live your moment before
they
turn the summer into dust. This one of those songs that, like other generational hymns, has the musical power and lyrical profundity to evoke feelings of wartime and melancholy. A bittersweet affair which makes you want to stand up and shout about you uniqueness and appreciation for your special moment in time. Fight for your innocence and cherish your inner child with all you have because after the summer is gone, that's all you'll be left with. -- Adrian Perez
---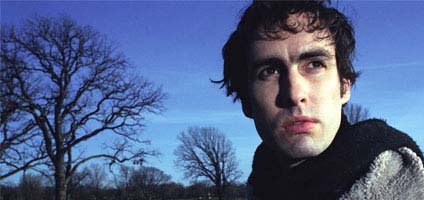 Andrew Bird - "Fake Palindromes"
(Righteous Babe, 2005)
[
video
/
audio
/
website
]
This tune has everything you could possibly want out of three minutes: cryptic lyrics, an untamed arrangement (that swirling violin hook!), a melody fit for an aria, beckoning vocals, creepy phrasing that burrows under your skin, and storming production worthy of
In the Aeroplane Over the Sea
. The first time I hit play, it drilled a tiny hole into my head. -- Ari Shapiro
---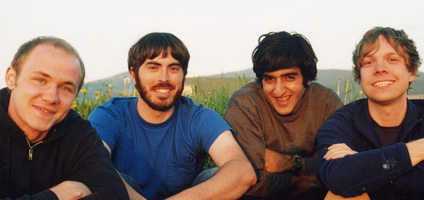 Explosions in the Sky - "Your Hand In Mine"
(Temporary Residence, 2003)
[
video
/
audio
/
website
]
Favorite songs for me are measured by the likelihood with which I will listen to them when I've been drinking. There are different songs for different moods, and "Your Hand In Mine" covers just about all of them. I have more memories (from euphoric to painful) associated with this band than any other, and this song is a perfect manifestation of the sensation of being both wistful and hopeful at the same time. And that's kind of my favorite sensation. -- Mike Shea
---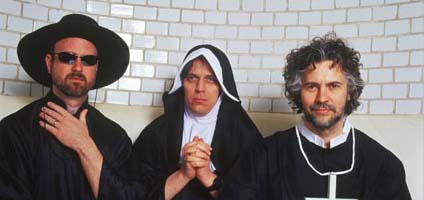 The Flaming Lips - "Yoshimi Battles the Pink Robots (Pt. 1)"
(Warner Bros., 2002)
[
video
/
audio
/
website
]
Plenty of people write about love, but how many great songs are written about friendship? The Flaming Lips made (strange) music here about what it means to believe in someone, and more directly, about what it feels like to be believed in by somebody else. Yoshimi will do anything to protect her friend, but beyond her dedication, Wayne Coyne wants us--through the metallic noise, Japanese language and cracks in his voice--to hear and understand what this kind of dedication means to him. It's hard to think of a band this side of the Beach Boys that has so powerfully approximated the beauty of the way in which human beings are affected by compassion. -- Imran Siddiquee
---
Low - "Murderer"
(Sub Pop, 2007)
[
video
/
audio
/
mp3
/
website
]
In a decade that began with religious zealots from far away blowing up people in America and was followed by years of American religious zealots blowing up people far away, there are few songs more appropriate to represent the last ten years. Perhaps the most sinister three minutes of music you will ever hear, "Murderer" is a direct conversation with God, an offer to do his "dirty work." The music is beautifully profane: guitar chords that build towards nothing, Mimi Parker's never more appropriate, choir-like backing vocals, and an ominous oscillating keyboard. In the Low documentary,
You May Need a Murderer
, there is a scene in which you realize that Alan Sparhawk wrote this song with brutal honesty about his own beliefs. Suddenly, an already powerful song becomes devastating. -- John Steinbacher
---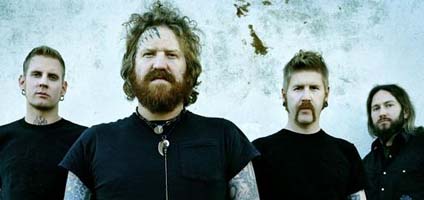 Mastodon - "Mother Puncher"
(Relapse, 2002)
[
video
/
audio
/
website
]
One of my top few favorite Mastodon songs, "Mother Puncher" nudges out a couple others for song of the decade because it combines everything I love about the band: Brann Dailor's frantic and precise drumming, Brent Hinds and Bill Kelliher's killer guitars, and a tempo change just because. It's heavy but it fucking moves and it's tinged with that southern-proggy-something that Mastodon do so well. It's reigned-in brutality with a classic metal sheen and it makes me need to change my pants. -- Patrick Sullivan
---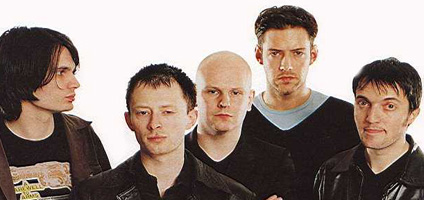 Radiohead - "The National Anthem/Idioteque"
(live on
Saturday Night Live
) (Capitol, 2000)
[
video1
/
video2
/
website
]
Seeing Radiohead present themselves as a new kind of pop band was a seminal moment of the decade; suddenly, millions more people were aware that music could sound like
anything
. But the moment that really drove it home was seeing Radiohead lay out a thesis before the entire country on
Saturday Night Live
. The most acclaimed band in the world, who'd just released a puzzling new record to worldwide #1 debuts, Radiohead the live band seemed to have something to prove. It was less than a minute into the spaz-horn freakout of "National Anthem" when it stopped feeling strange. And watching Yorke twitch around to the electronic protest that "Idioteque" can be if the words matter to you, was like watching a new era unfold in your face. -- Cory Tendering
---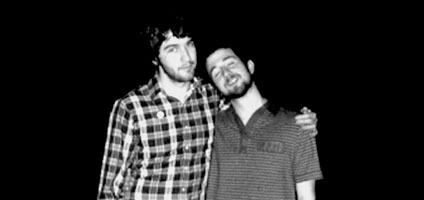 Japandroids - "Young Hearts Spark Fire"
(Unfamiliar/Polyvinyl, 2009)
[
video
/
audio
/
website
]
Through my young adult life I've seen a fair number of great shows: Girl Talk turning an empty room into a riot, Radiohead unifying thousands in shared pathetic disaffection, and Daft Punk saving the dancing souls of countless New Yorkers at a Brooklyn baseball stadium. But the most memorable rock moment of my life thus far took place in a small bar on Boston's Commonwealth Ave. On July 12th, 2009, Vancouver "garage-emo" pair Japandroids possessed rock and roll. They were loud, they were drunk, and they were in a state of incomparable bliss. The two-man noise machine thrashed out power chords and elated screams that turned a whole set into an unusual moment of love, friendship and celebration. And signature song "Young Hearts Spark Fire" encapsules all of it: everything great about rock and roll, in its rawly beautiful form. And it's all I've ever asked from a pop song. -- Dave Toropov
---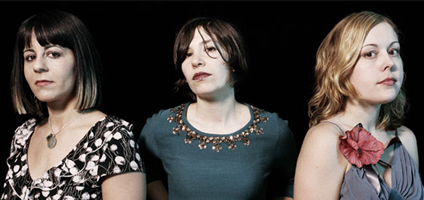 Sleater-Kinney - "One Beat"
(Kill Rock Stars, 2002)
[
video
/
audio
/
website
]
The title track on Sleater-Kinney's politically charged sixth album is a call to arms with a twist. Carrie Brownstein and Corin Tucker's guitars scythe through one another with precision honed over a decade; stickswoman Janet Weiss taps out a beat that stumbles rather than marches in time; and if you listen closely to Brownstein's rhythmic sneer intertwining with Tucker's keening, whooping holler, you'll notice that this militant demand that sounds so damn
sure
of itself is really just a plea for a little more uncertainty.
In the blame game that followed 9/11, the trio's spirited rejection of dogma seemed downright ballsy; almost eight years on, after a failed military experiment in Afghanistan and an unjustified detour in Iraq, and then the democratic mandate finally falling to a Change We Could Believe In, Brownstein's acerbic averral that "you can't predict everything with Newton-like certainty" is astoundingly prescient; meanwhile, new mother Tucker's plea for a new world order sounds chillingly desperate. Looking at the battered and bloody state of the world as the Aughts reach their undignified conclusion, "One Beat" is compelling evidence that everything might've turned out a lot better if we'd just listened to the girls. As it stands, all we can do is sit back with stomachs churned up by the smartness and spirit of their sonic attack: a we-told-you-so that's hit me in the gut all decade and still won't let up. -- Gillian Watson
---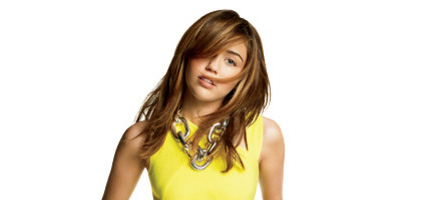 Miley Cyrus - "7 Things"
(Hollywood, 2008)
[
video
/
audio
/
website
]
The phrase "perfect pop" is now a pernicious cliché, so here's what I mean by it: a song that creates expectations then subverts them, an entertainment whose pattern curls in on itself. After delivering two quick, pithy verses about the 7 Things She Hates About You, the Disney Channel's latest golden girl goes all quiet for the bridge, and your cliché-attuned mind prepares for the 7 Things She Loves-but here's what she says: "And compared to all the great things that would take too long to write/ I probably should mention the seven that I
like
." Because the things she loves about you are too numerous to fit. Well give me a motherfucking
aww
. -- Theon Weber
---
Eminem - "The Real Slim Shady"
(Interscope, 2000)
[
video
/
audio
/
website
]
In 9th grade, I saw the new Eminem video on
TRL
, and while the song was funny, I didn't care about lyrics (or hiphop yet really). I wanted to hear more of that insistent, winding jack-in-the-box riff, but the album wasn't out yet. So I typed it into the still-new Napster for no reason, to find something that wasn't there. But it was. Now more people own it than any other rap album. But to me personally it meant downloading FruityLoops 3 and starting a rap group. It meant taking a genre I knew as one-dimensional and self-serving and infusing it with impossible attention to punchline detail, creative ways to fit seemingly square-peg rhymes at the ends of already tongue-twisting lines. It meant memorizing all the words (didn't dye my hair blond though-there's already a million other motherfuckers just like him). It meant an irreverence I've never witnessed before or since from an entertainer, a willingness to fuck his own mom for the sake of the art that neither the Sex Pistols nor Marilyn Manson were creative enough to think up. "The Real Slim Shady" is a more than suitable declaration of purpose for the last Cobain- or Prince-sized talent of the CD age that I helped kill. And there aren't really a million other motherfuckers just like him. -- Dan Weiss
---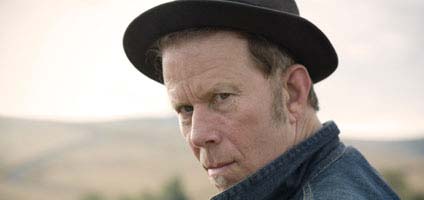 Tom Waits - "Alice"
(Anti-, 2002)
[
video
/
audio
/
mp3
/
website
]
This soft, warm-loungey jazz composition is led by one of the most airy, sultry, sad saxophone solos of all time. In signature Waits fashion, this song is framed by character/story references, but for some reason I really connect to the lyrical emotional struggle of love vs. inner-personal turmoil. Just the words are enough to help feel the desperation that this melody and song bring: "And so a secret kiss/ Brings madness with the bliss/ And I will think of this/ When I'm dead and in my grave/ Set me adrift/ I'm lost over there/ But I must be insane/ To go on skating on your name/ And by tracing it twice I fell through the ice/ Of Alice." -- Josh Zanger
---
---
---
---
--
The LAS Staff
A number of the Lost At Sea staff have worked and continue to work for various publications, both independent and commercial. Often very stifling in their narrow focus, conventional media outlets left our writers hungry for something bigger, more diverse, more communal. More active, because this is the twenty-first century and it makes sense. During it's short life LAS has accomplished many of its goals (but not all) and has in turn set new ones. Everything that we accomplish is through teamwork and cooperation, both with our regular staff writers and with our contributing writers. LAS is nothing short of a collective. Another contrasting point to some of the magazines out there is that we've checked our egos and scene ethics at the door. We welcome anyone and everyone to contribute and cover a wide range of topics. LAS does not follow your guide lines.

See other articles by The LAS Staff.
If you'd like to help spread the word about LAS, or simply want to outfit yourself with some adhesive coolness, our 4" circle LAS stickers are sure to hit the spot, and here is how to get them:
-->
Send an with $2 in PayPal funds to cover postage. Don't worry, we'll load you up with enough to cover your town. Then just be patient. They will arrive soon.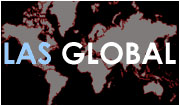 LAS has staff and freelance writers spread across North and South America, Europe, and a few in Southeast Asia as well. As such, we have no central mailing adress for unsolicited promotional material. If you are interested in having your project considered for coverage, please contact us before sending any promotional materials - save yourself time and postage!