LITERATURE
»
Full Dark, No Stars
- Stephen King's new novella questions mankind's ability to trust others.
[02.21.2011 by Bridget Doyle]
MUSIC
»
The Top 30 Albums of 2010
- Fashionably, fabulously late, our favorite music (and believe me, there was a LOT) of 2010, the year that some have called the best year for music ever. And only some of those fools work here. Plenty of usual suspects, lots of ties and a few surprises that I won't spoil, including our unexpected #1.
[12.24.2010 by The LAS Staff]
LOSTATSEA.NET
>
FEATURES
>
March 6, 2003
2/26/03
I almost didn't make it up here, due to an intense vibration that resonated throughout my car as soon as I hit the I5 on my way out of Los Angeles. "Shit," I said to myself (out loud), the thought of not being able to drive up to San Francisco for 6 nights of rock bliss succinctly put into one word. I elected to ignore the rattling of my eight-year-old automobile and soldiered on.
The first night of the Noise Pop Festival 2003 began with a bang. I arrived at Bimbo's in San Francisco's North Beach neighborhood to see Stephen Malkmus and the Jicks along with Track Star, Velvet Teen and Western. The show must have started exactly on time, because I got there just before Track Star went on, and it was only 9:30. I have heard quite a bit about this San Franciscan band, but I had never actually heard them play before. I can't say I am any better for having seen them last night.
Indie rock should always contain a little bit of disaster, but this was just ridiculous. Their set consisted mostly of in-between-song banter by the band, most of which was pretty funny, as singer Matthew Troy threw out Warren G snack chips and had the moxie to declare "We're about to kick out one of the better songs that is out there." But after the second or third time of this banter, as the cries of "More rock, less talk!" began to emerge from the crowd, their slacker shtick began to wear thin. I could have continued to laugh if their music had been really solid, but their brand of 4/4 structured guitar rock, in spurts of loud and soft, with weakly sung vocals overhead just didn't suffice. Their sound was sloppy but not good-sloppy, in the way that Malkmus plays (more on him in a minute). Track Star had their chance and they blew it. Now maybe that is too melodramatic, but dammit, they were playing Noise Pop, opening for Malkmus and they just sounded uninspired and disheveled. Maybe I just didn't get it?
Track Star finished and I stood there feeling like I was at a party at which I didn't know anyone. So it sometimes goes when you go to shows without an escort. Listening to the Walkmen's faux-Radiohead/Britpop rock in between sets didn't help any either. What an over-hyped band. But I was soon put out of my misery by the timely arrival of Stephen Malkmus and his backing band, the Jicks.
After the show, I heard some guy say, "Malkmus' new stuff is OK, but it sucks compared to Pavement." What a dick. Let go of the past. Pavement was seminal, but Malkmus continues to make relevant rock. The Jicks' set was full of songs that were so tight and well structured, but so perfectly sloppy - there's that word again. They played a set full of songs from their forthcoming Pig Lib album (Matador) as well as from their debut - "Jennie and the S-Dog" started off loose like classic rock and "Jo Jo's Jacket" ended things in top form. Much of the new material sounded bluesy and torn up like a rift between 60's psychedelia and piano magic. Some of the titles (I think) included "Water in the Sea" and "Animal Midnight." It seems that Malkmus' new effort will focus less on rock's ironic antics and more on adult-structured songs with tendrils that grope both forward and back. The Jicks continue on and Noise Pop was now underway.
2/27/03
Car problems solved. It turns out the vibrations were caused by my left rear tire being shredded in a spot where I didn't notice it. This scares me because I drove almost 400 miles on this tire which could have blown out at any time sending me into a tailspin and a fiery wreck on the I5. But it didn't happen, so best not to think about it.
Last night I had to choose between going to see Cat Power/Crooked Fingers or Trans Am. I decided that it would be logistically impossible to count on going to both shows, as the San Francisco public transportation is just too unpredictable and I would probably miss a good portion of both. So I chose Trans Am; I have never seen them play live before and my pants were on nice and tight, so I thought I would feel right at home.
I arrived at the Great American Music Hall in time for San Francisco's Tussle, who just recently signed a deal with Troubleman Unlimited. I had just recently become aware of this band and I was curious to see what they were made of. They are an instrumental group who plays dubby space rock. Their lineup consists of samplers and synth, bass and two drummers - one who plays a regular kit and the other who plays a junkyard kit made up of metal and found objects. Their set consisted of long and repetitive jams minus the usual wanking, with echobox effects thrown in every few bars and occasional d'n'b bass sounds swelling up beneath the racket. Tussle are on to something here, and you could tell by watching the communication between band members on stage that there was a definite structure to the cacophony.
Seattle's Minus the Bear followed the Tussle, another band that I have heard much mention of without actually hearing what they pack. This seems to be a recurring theme for me at this fest. I vowed not to use the word "angular" in my review of their set, as that seems to be the working adjective in every fucking review I have ever read of them (sorry Noise Pop, it's in your "Festival Guide" review too!). Their lineup consists of the standard 2 guitar, bass, drums and synth setup. One of the guitar players, David Knudson, used to be in Botch, who were one of the most severe and creative hardcore bands of the past few years. However, Minus the Bear plays a style that is entirely different from the Botch assault. A friend of mine who was at the show remarked that watching Minus the Bear play brought him back to 1995 and I have to agree. Their high-energy indie rock sounds are from the old skool - songs that border on the new emo but maintain enough mathy rhythms and punk roots to avoid those trappings. One of the guitar players finger-tapped on almost every song and both axe slingers played through about 4 different effects pedals. My seat was right above and practically behind the stage so I got to watch the girls in the crowd glue their eyes onto the band with stares that seemed to pierce right through. The same can be said for the dyed-black hair boys who knew every word to every song and mouthed along throughout their set. Minus the Bear are tight and experienced players even if their sound is not the most original. It is a highly infectious sound though that is worth a seeing live.
Finally Trans Am took the stage and an immediate fit of pot smoking and spastic dancing consumed the crowd. The trio blew off the exit signs with their immediate dive into double bass and drums bombast, which bounced along like a post-apocalyptic Night Rider theme song. They played both old and new tunes and even rocked a selection from their collaboration with the Fucking Champs. The middle of their set concentrated on their dual synth/drums songs, with evil acid basslines and Eurotrash emotions running high. A switch to the classic V-shaped guitar by Philip Manley took place towards the end, as drummer Sebastian Thomson attacked his upside down cymbals with a fury unraveled. And then the condoms began to fly on stage. Trans Am played soaked in sweat and sex and although their entire performance gave me a spastic colon, I felt that their best moments came when they laid off the synth work and concentrated on their bass and drums rock tumbler attack. Night Two of NP03 wrapped up loudly.
2/28/03
Thursday night was a blistering rawk night here at the Noise Pop festival. Well, it was actually a bunch of other things too, as M Ward, The Court and Spark, Folk Implosion and Camper Van Beethoven were all playing shows throughout the city of San Francisco. But the show I attended was the like minded lineup of Kirby Grips, The Sermon, The Von Bondies and The Dirtbombs at the Great American Music Hall.
I arrived in time for San Francisco's The Sermon who took the stage with a comfortable hometown swagger in their tight black jean uniforms and sunglass covered eyes. The mix wasn't the best, making it hard to hear the theremin that the lead singer occasionally attacked at the back of the stage. The two guitar players knew all the right moves, reaching their hands towards the heavens during chord breaks in their songs. The singer had the cocksure chicken strut of a young Mick Jagger. The Sermon kept the masses undulating with their rock revival antics and their music fell somewhere in the Rattlesnakes category of the new-retro rock. Even a maraca theft by an audience member couldn't cause their energy to flag.
The rest of the night belonged to Detroit, as The Von Bondies took the stage. Their version of the rock was heavy on the blues and tighter than the pants they wore. The two females in the band (Marcie Bolen - guitar, Carrie Smith - bass) provided excellent backup vocals to the ecstatic shrieks of Jason Stollsteimer (vocals, guitar). This band is apparently the toast of Europe at the moment, presumably due to their braggadocio and dedicated version of Motor City's rock'n'roll spirit. Their sound has been unleashed from the garage and it brought the crowd to the boiling point.
The night's show was rounded out by the elder statesmen of the Dirtbombs, also from Detroit, the headliners whom the crowd was really there to see. Their brand of garage rock is heavily influenced by the sounds of soul and r'n'b, easily noticeable given the melodic singing style of front man Mick Collins. He led the Gories for many years and now helms the double drums and double bass rockfest of The Dirtbombs. One of the great things about watching them play is their lack of external hipness - these guys just don't appear to be concerned with their rock uniforms, and if age and experience has loosened them up in this regard, it is welcome. Their focus is strictly on the music. I must admit, I am not the most familiar with these bands or this style of rock, but even without that familiarity it is easy to recognize the style and importance of The Dirtbombs on Detroit rock and music in general. There are so many younger bands trying to emulate groups like this and while that is appreciated it is nice to see some rockers that have been around.
3/2/03
Yeah, that's right, I skipped a day. Friday night came and went and I needed a break, dammit. Consecutive nights of seeing amazing indie rock that hails from all over the friggin' map, both musical and geographic, is tiring. But last night I resumed my viewing assault and I am so glad I did.
I made my way back to Bimbo's in North Beach for a night of country, folk, South West music and everything in between. The first performance of the evening was from a San Francisco band called Firecracker who played a boring if professional mix of adult contemporary and country western. No rough edges, no voice full of pain, just really well polished sounding new school country. Not much more to say about them.
Next up was a Swedish singer-songwriter and rumored ex-soccer pro called Nicolai Dunger. He sat center stage, acoustic in hand, with an electric guitar player to his right and a fiddler to his left, and really belted out his emotions. His voice and songwriting style was Dylan-esque at times but thick like syrup with hairs stuck in it like Jeff Magnum at others. There were plenty of little hits and cracks in his voice that became more prominent as his songs dissolved into disheveled folk and he began to yelp and howl. The blues was fully represented in his music as well. Dunger will probably join the rising star ranks of other singer-songwriters who play this type of music in the near future.
Finally, the band, the legend - Calexico. This Tucson-based collective of musicians is held together by core members Joey Burns (guitar, vocals) and John Convertino (drums). They have played with and enhanced the sound of countless others, including Howe Gelb and Neko Case, to name a few. They play a beautiful and respectful blend of South Western cowboy rock, mariachi, indie rock, folk and spaghetti western soundtrack music. Every time they play they reinterpret their songs just a bit and add different feelings to their performance, and tonight was no different. Their latest album, Feast of Wire, came out recently on Touch and Go and it is spectacular. They played many songs from this effort as well as selections from past albums The Black Light and Hot Rail. There was a significant increase in electronic sounds in their performance; an innovation that was much appreciated. Jacob Valenzuela's trumpet playing soared above the music and brought the sweaty crowd to exalted places. They ended their set with the Minutemen's "Corona," which Joey pronounced they were "reclaiming from the Jackass film." (For those that don't know, the title theme for the show and movie is a piece of that song.) Then they came back out for an encore, mixing "Jesus and Tequila" with a little bit of "Love Will Tear Us Apart." Simply amazing. Calexico continue to be one of the best live bands I have ever seen.
3/03/03
The final night of Noise Pop 2003 was last night and here I sit, already back in LA after driving all day from San Francisco. Chicago's mighty Tortoise headlined this final show on this final night of Noise Pop. This is a band whose records you understand better after watching them play live. There is something about seeing them switch around on different instruments and actually perform their music that makes it all come together. The addition of a screen behind the band showing close-ups of their hands picking, striking and strumming helped quite a bit as well. This was definitely a rockin' set for Tortoise. They played a few new tunes as well as songs from all their past albums. Sometimes they approached their post-rock-jazz with a double drum kit assault, sometimes with three members standing at a vibraphone face off. Jeff Parker's solos went from melody to chaos and back again using his trademark trebly and slightly overdriven guitar sound. There were plenty of slow builds and sudden crescendos, along with valleys of calmness within their sound. Tortoise did what they do so well - combining the forces of rock with the freedom of jazz improv and the experimentation of electronic musings.
That is all for Noise Pop 2003 and what a time it was. The festival is in its eleventh year and looks to continue to expand. There were so many bands that I didn't get to see - The Locust, Blood Brothers, Mountain Goats, Smog, No Knife, Whysall Lane and Dead Moon, to name a few. But those that I did sincerely knocked my socks off and rocked the piss out of me. I can't wait to see what next year has to offer. SEE ALSO:
www.noisepop.com
--
Jonah Flicker
Jonah Flicker writes, lives, drinks, eats, and consumes music in New York, via Los Angeles. He once received a fortune in a fortune cookie that stated the following: "Soon, a visitor shall delight you." He's still waiting.

See other articles by Jonah Flicker.
If you'd like to help spread the word about LAS, or simply want to outfit yourself with some adhesive coolness, our 4" circle LAS stickers are sure to hit the spot, and here is how to get them:
-->
Send an with $2 in PayPal funds to cover postage. Don't worry, we'll load you up with enough to cover your town. Then just be patient. They will arrive soon.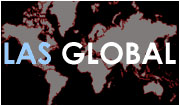 LAS has staff and freelance writers spread across North and South America, Europe, and a few in Southeast Asia as well. As such, we have no central mailing adress for unsolicited promotional material. If you are interested in having your project considered for coverage, please contact us before sending any promotional materials - save yourself time and postage!