LITERATURE
»
Full Dark, No Stars
- Stephen King's new novella questions mankind's ability to trust others.
[02.21.2011 by Bridget Doyle]
MUSIC
»
The Top 30 Albums of 2010
- Fashionably, fabulously late, our favorite music (and believe me, there was a LOT) of 2010, the year that some have called the best year for music ever. And only some of those fools work here. Plenty of usual suspects, lots of ties and a few surprises that I won't spoil, including our unexpected #1.
[12.24.2010 by The LAS Staff]
LOSTATSEA.NET
>
FEATURES
>
March 17, 2005
While most Americans were juicing themselves with tryptophan this past Thanksgiving, George Barnes IV was cresting a ridge blanketed in snow, cutting an unusual figure against the white expanses surrounding Vail, Colorado. It wasn't that Barnes, an avid outdoorsman, was out of place under the sweeping blue skies of the slumbering Colorado backcountry. After all, earlier in the year the Iowa State mechanical engineering graduate topped out on multiple 14,000 foot peaks in the state's legendary Rocky Mountain adventure belt. Rather, it was his unusual mode of transportation--a custom fabricated, dual-wheeled unicycle--that gave Barnes' high altitude traverse an air of being super-imposed, completely artificial.
His cycle aside, the most remarkable thing about Barnes' teetering ride down the powdered spines around the 10,000-foot Vail Pass area was the purpose it served. At the time Barnes was in training for the Susitna 50k, the abbreviated version of Alaska's grueling deep-winter Iditasport race, the modern day multi-sport offshoot of the storied Iditarod dog sled race. The Susitna event is open to skiers, bikers and runners, but until the 2005 event it had never been attempted, let alone completed, on a unicycle. Always up for a challenge, and with the lure of an asterisk next to his name in the record books as the first ever to accomplish the race on one wheel, Barnes recruited fellow Iowa State unicyclist Brian L. Schuster and Ames-based mountaineer Brian Block to flesh out a makeshift team and began laying plans for a February trip to Alaska.
As absurd as unicycling across the Alaskan tundra may sound to the average person, it really is not that much of a stretch for Barnes, who is no stranger to endurance unicycling or to setting records in the process. In July of 2002 he became the first person to ride a unicycle across the state of Iowa, pedaling his way up and over the rolling green hills and through endless vistas of corn in the Hawkeye State's annual
RAGBRAI
tour. When it was all said and done Barnes had one-wheeled himself more than 500 miles that summer, rolling across the RAGBRAI finish line along the Mississippi river seven days after he'd left the start along the banks of the Missouri. When it was over Barnes quietly checked the ride off of his mental list and vowed to never do it again. "RAGBRAI was brutal because you had to get back in the saddle every day," Barnes recounts, pointing out that to date he has stuck to his word, leaving his GURAI (Great Unicycle Ride Across Iowa) in the past.
The endurance bug, however, has proven much harder to shake. "I'd read a couple different articles in Mountain Bike magazine about Iditasport," Barnes explains when inevitably prodded for the reasoning behind his decision to tackle the Susitna race. "I had been kinda interested since, like back in 1996, when I did a little mountain biking before I got into unicycling." It was back then, in the heyday of the fat tire revolution, that adventure cyclist John Stamstead first plowed his two-wheeler across the frozen expanse of Alaska, but a decade later the Susitna was still ripe for the picking. "To our knowledge no one has done this before, so that makes it pretty lucrative. It's kind of like the 'first ascent' deal for climbers--the first person to do it gets the recognition."
Okay, so riding your unicycle across Iowa in the glow of mid summer sun with thousands of other people is one thing. But tackling an entirely new problem in one of the most challenging and potentially deadly environments certainly has to be a whole other ballgame, right? Barnes doesn't think so, instead prefering to look at the challenge in the simplest of terms. "I'm confident I can stand about any kind of brutal weather if I only have to do one day in the saddle," he explained with a shrug.
To prepare for the event, Barnes and Schuster have been testing their mettle and honing their skills through a variety of training regimines. The Susitna is just a few weeks away and I managed to catch up with the two, via email, to check in on their progress and dig a bit deeper.
---
LAS: For starters, give me some of your unicycle background and, specifically, how you came upon the idea to do the Susitna/Iditasport on unicycles. I think everyone in Ames has heard the story that after finishing RAGBRAI on unicycles you swore you'd never do it again, which makes this particular endurance ride that much more surprising.
George Barnes:
I've been riding for 6 years. RAGBRAI was painful because you had to keep climbing back on, day after day, for a week. This time will be different, and I'm confident I can stand about any kind of brutal weather if I only have to do one day in the saddle. I'd read a couple different articles in Mountain Bike Mag about Iditasport, and had been kinda interested since then. Before I got into unicycling I did a little mountain biking, but that was a while ago--like back in 1996. To our knowledge no one has done this before, so that makes it pretty lucrative. It's kind of like the "first ascent" deal for climbers--the first person to do it gets the recognition.
Brian Schuster:
I've been riding for a year and nine months. George came to me with the idea to traverse the Iditarod trail on unicycles. At first I thought that, although it would be amazing, I didn't know if I could handle it. At the time I was under a year into unicycling and was still a skeptic on what I could do. Thanks to George, I am where I am today and riding at the skill level that I feel comfortable at to attempt this monumental task.
.: Brian Schuster (foreground) and George Barnes on a team training ride in November.
It used to be called the Iditabike, right? Now it's the Iditasport?
Barnes:
They've opened it up to bikes, runners, and skiers--basically any human powered vehicle. Check out
www.susitna100.com
for the entire history.
What was the reaction from the organizers when you entered your team?
Barnes:
Funny that you should ask. They actually didn't ask us what we were riding, and we didn't tell them. We intend to just show up... "Ask and ye shall be denied".
Schuster:
The "Don't ask don't tell" dilemma. If we let them in on our secret, then that is just one more way for them to say no.
.: Schuster training on a Colorado snowmobile trail.
One crazy guy is believable, but a team is unreal. Who are you riding with and how did they become involved?
Barnes:
Brian Schuster is a fellow unicyclist. He's graduating with a degree in Forestry from Iowa State in December. I taught him how to ride about a year ago, and he progressed more quickly than anyone I've ever seen.
Brian Block, the third member of our team, is a respected mountaineer from Iowa. He'll be joining us on a snow bike [not a unicycle]--he'll also running 3" Nokion Gazzaloddi's on Large Marge rims.
Schuster:
George Barnes IV, my mentor, is accompanying me on the one-wheeled traverse of the trail. Whether or not we can make it is one thing, but at least we can coach each other into doing it. Riding alone can get pretty boring very fast. With George there, it makes the deal seem more realistic. And who better to ride with then George--he thought me almost everything I know and is a great friend.
Brian Block is a great mountaineer. He attempted to be the first climber to ascend the east face of Denali but bad weather brought him down. Although he will be doing the 100-mile race and will not be riding with us, he will be in spirit.
.: Barnes training near Vail Pass, Colorado.
Do you have any specific strategy or plan for the ride?
Barnes:
[Laughs]. To hopefully finish in the daylight. We're doing the 50K race, which is 31 miles, so finishing in the daylight might be a realistic goal.
Schuster:
With the possible temperatures being as low as -40 there is a strong hope to do as much of the ride in the daylight as possible. We will be wearing the proper clothing and have lights to keep going in the dark if necessary, but it is preferable to go fast in order to get as much done in light as possible.
On a ride like this, how much of the challenge is physical and how much of it is mental?
Barnes:
I think it depends on the conditions. Under good weather it is probably nearly all physical. If we're wading through two feet of new snow, it's probably more psychological.
Schuster:
Being the first to do something leaves a sort of gap in the entire process. We have only the bikers and other people who ride the trail to let us know what it is like, but unicycling is much different. Although a good portion will be physical, depending on the firmness of the snow, the psychological aspect of the entire project is mind-boggling. It really does have me psyched to get up there to do it though.
.: Barnes testing a two-wheel prototype high in the mountains of Colorado.
What sort of physical and/or mental preparation are you going through before the ride? For example, how much time and experience do you have riding on snow or in harsh wintry weather?
Barnes:
I've been doing a lot of not-so-fun winter activities. Over Thanksgiving break I backcountry skied up to 12,000 feet with a 60 lb pack and spent the night; the overnight lows were well before freezing. In general I've been doing as much winter mountaineering as possible. I've summited two fourteeners this year in winter conditions with winds up to 60 miles per hour. Once I get moved out to Colorado I plan to do as much snow unicycling as I can in the two months before the race. This means finding trails packed by snowmobiles and riding them with a pack similar to the one I will carry in the race.
Schuster:
Personally, I do a lot of unicycling day to day, as well as backpacking, snowboarding, hiking, biking and climbing when I get the chance. Any active activity can be seen as a way of getting prepared. And as soon as the snow hits the ground I will be on the unicycle practicing as much as I can, getting the feel of being on the snow again after nine months off it.
A really good way to improve your balance, as we have found, is to ride on pure ice. Frozen lakes make for excellent practice grounds to improve your balance. On a unicycle better balance means more efficient riding.
It looked in the photos like you had both single-wheel unicycles and unicycles utilizing a combined wheel setup. What sort of product fabrication and testing have you had to do to prepare your unicycles for the ride?
Barnes:
I built a prototype unicycle with two wheels on the same axle. It was a real tank, and would have been a bastard to ride up anything more than a molehill. We've since gone to a single tire on a super-wide 65 millimeter rim. This wide rim spreads the tire out for better traction. It handles pretty well on snow, and weighs less than a battleship.
Schuster:
George does all the fabricating, but I have helped test each model he has built. The last major test for this project would have been last year over spring break in Vail Pass. There we tested the double-wheeled unicycle with success on a snowmobile trail. The weight of the unicycle and the bulk of the frame and wheels did make the ride uncomfortable. Hence we have now skimmed it down to one wheel. Testing points out the faults in the design. George has been very good at testing the product to see how well it will work for us.
.: One of Barnes' custom fabricated GB4 unicycles.
How long does it take to get started riding a unicycle, and how much is invested in each?
Barnes:
I learned in about eight hours, but I was self-taught. With good instruction from me, Brian learned to ride in about a half an hour. Once you can ride on flat, easy ground, you can work up to off road riding. Many riders are doing easy singletrack in their first month of riding.
A really crappy unicycle can be had for under $100, but don't expect it to last more than a year. A decent mountain rig will go for $400-$1500.
Schuster:
Personally, I learned to ride in a little over a half an hour. This is being able to ride without support from a wall for a brief period of time. Although I have only been riding for just under two years, I feel that I can keep up with the best of them. The time it takes to learn is dependant on the rider's inability to give up. You have to be stubborn not to quit.
What, other than finishing, do you hope to achieve by entering the race?
Barnes:
A little recognition is always good. We'd like to bring some attention to our sponsors for the race. We've sought sponsorship from companies we respect, and we'd like to get the word out about their products.
Schuster:
Since we have sponsors, it is always good to get the press that we anticipate. Since this is the first attempt of its kind we expect some press coverage. The more coverage we can get, the more likely people will attempt a repeat next year.
Toss out some numbers: By the time you get to Alaskak, how many miles do you anticipate having ridden in your training?
Barnes:
A few hundred?
Schuster:
A couple of hundred.
How much time do you expect, including training and the actual ride, to be investing in this endeavor?
Barnes:
No clue... ask me that in February. There's been a lot of time invested in designing the current version of the snow uni.
Schuster:
A
whole
bunch--training will take a lot of time. In all actuality I have been training all semester, riding back and forth from class. If this counts, I can't even add it up. However, training specifically for the race will come closer to around a few days worth of solid riding, 48-72 hours worth of unicycling. The ride itself, I anticipate, will take between 10 and 12 hours to accomplish, depending on the snow conditions.
How much money is this going to be costing you? Do your sponsorships help out much to defray the costs?
Barnes:
We've been pretty well sponsored. When it's all done my out of pocket will be less than $1000, I hope. The biggest cost is going to be airfare. Most of our clothing has been at least partially sponsored, and much of the material for the unicycles was donated.
Schuster:
I hope to do this whole endeavor for under a thousand, and the less the better. I have a wedding to pay for coming up in October so cost is important.
---
With the Thanksgiving break behind them, Barnes and Schuster plan to devote a number of hours through the end of the year and into January to preparing for the Susitna, which is now just 10 weeks away. We'll keep you posted on the outcome of their adventure.
UPDATE:
After returning from Alaska, Barnes and Schuster filed the following reports on the trip. You can also watch
video footage
that the two shot during the race.
Race Day: February 19, 2005
George Barnes:
The 50K racers get to start at 11 AM in the morning, 2 hours later than the 100 mile racers. By this point conditions are ideal--no wind, relatively warm temperatures, and mostly clear skies. Unsure how our pace will match with the other racers (bikers, skiers, and runners) we choose to start at the back of the pack.
The first few miles roll by quickly as the trail is packed and firm, ideal for unicycling. We quickly pass all of the runners (which was interesting on the narrow trail), but never catch the bulk of the skiers and bikers. When we're riding our average is around 6-7 mph.
Upon crossing Sevenmile Lake we begin to see signs of deteriorating trail conditions. The snow is less packed, and because of the warming weather we're sinking in more. After 4-5 miles we're resigned to walking stretches of unrideable soft terrain, and remounting for down hills and packed sections. Runners slowly catch and pass us as we walk.
At around mile 7 we stop on an unnamed frozen lake for our first real break, and pause to eat and take pictures of passing dog teams. Moving again, we ride as much as we can, but we're forced to do a fair amount of walking.
After the lake the trail is primarily shrouded by trees. Enough runners and snowmobiles have passed us that the formerly smooth trail is fairly chewed up, making riding the flat sections more work than it is worth. Downhills are a welcome change from pushing. We meet a biker who has turned around early at the Little Su river checkpoint (instead of the Nome sign). We hear that the bikers are having similar experiences with the softening snow. It's so warm that I'm in only a polypro shirt and not wearing a hat or gloves.
We're closing on the Little Su checkpoint as the trail breaks out of the forest and onto the frozen marshes. Sections of this are rideable with increased effort. We reach the checkpoint just as two 100 milers (who left 2 hours earlier) leave it. We're still ahead of some runners, though a few of the skiers have already made the turnaround and passed us on their way back.
The trail past the checkpoint is pretty soft--we're walking all the uphills, most of the flats, and riding the downhills. A few dog teams pass us as we make our way to the checkpoint. The two 100 milers are pulling heavy gear sleds, and at times the packed trail they leave is more rideable.
When we finally make the turn around sign at around 4:00PM we've gone 15.6 miles--an average speed of just over 3 mph. We learn that the bikers in the 100 miler are also suffering, and our pace is similar to theirs. We fool around quite a while at the sign, not anxious to get moving again. Finishing in the dark is now unavoidable, so there's no real rush. We figure that we have plenty of time to finish before the 12 hour cut off time.
Moving east again we find the snow is beginning to firm up as temperatures drop. It's still too much work to ride portions, but we have high hopes for the trail near the finish. I've developed a fairly nasty ache behind both my knees, presumably from the walking. Half way back to the Little Su checkpoint we meet a skier still heading out, the only person behind us. We'd later learn that the skier and five others wouldn't finish the race. My personal goal was to beat somebody, so I guess that counts.
Back at the checkpoint I top off my Camelbak with near boiling water while Brian brews some hot chocolate. At this point we're consciously taking our time, hoping the dropping temperatures will yield rideable snow.
Our wishes are somewhat granted, though the trail is hardening the footprints of 30+ runners. Riding is somewhat of a challenge, but much faster than walking. We make great time across the frozen lakes. The moon is bright enough to light the trail and cast shadows, but we don headlamps to improve depth perception.
The last five miles would prove to be the greatest challenge. Trail conditions were decent, but we're exhausted from the previous 26 miles, so we alternate riding and walking. Stops get longer, "motivation is definitely lacking", and the 12 hour cut off isn't so far off. I can tell I'm getting goofy, and focus all my energy on just moving forward. My unicycle's bumper sticker serves as a reminder to "Cowboy Up" and keep moving. I'm trying everything to stay in the game--recalling Chris LeDoux lyrics, counting to 10 over and over (I have no idea why), and fantasizing of food other than Clif bars. I'm quickly realizing that this race is probably the hardest physical thing I've ever done.
About a mile from the finish we get passed by a skier from the 100 mile race--he's done 100 miles in 2 hours more than the time it took us to do 30. Clearly skis are the fastest mode of transportation in this race, last year's winner had an average of around 11 mph.
We force ourselves to ride to the finish, and reach the line at 10:32 PM, 28 minutes under the cut off. A warm welcome and chili dogs at the warming house are much appreciated. Our overall average speed (including stops) has been around 2.7 mph, and I estimate our moving average at around 4 mph. All told, we probably rode around 40-50% of the course. Faster times and higher percentages would have certainly been possible with colder weather. Regardless, we're done with the race and the first unicyclists to complete the Susitna 50K! Many thanks to our sponsors and everyone that made our ride possible!
Race Day: February 19, 2005
Brian Schuster
: It was close to 8:00 am Alaska time when we woke to the slowly rising sun. Both George and I took our showers, got dressed in the appropriate clothing and grabbed our pre-packed bags to head out to the start of the race. After filling the tank on our Lincoln Towncar (bad winter vehicle) and grabbing breakfast at McDonalds (both of us got 2 bacon egg and cheese biscuits, a hash brown and an orange juice) we started up Alaska 1 out of Anchorage.
When we got to the start of the race, we decided not to pull out the Unicycles until about 5 minutes before the race, a good way to put more surprise in the event and give us more time to get other things ready. After registering and filling out a short questionnaire, we pulled out the unicycles, answered many questions and started the race at 11:00 am.
At the start of the race, we were more toward the back of the pack since we didn't know how well we would be able to ride on the trail. After passing most of the walkers we found that the unicycle worked well on the interior of the trail, where it was packed the most. After around 4 miles, we began taking breaks, sometimes when we didn't want to. With the sun and temperature gaining, the snow began to become very soft. This soft snow would not support our tire as wide as it was and we started to walk with unicycle in hand. These walks became longer and longer until we were only unicycling down hills. It was due to this that we lost our lead and eventually were passed by the walkers. It was at this time that the Toblerone came out.
After around 12 miles and 4 hours, we reached the checkpoint at the same time two walkers from the 100 mile race were leaving it. These two women started at 9:00 am and were pulling sleds that housed the required gear for the 100 mile race. After a fairly short break at the check point it was off to the turn around. After 5:30 from the start, we reached the turnaround and found that we were keeping pace with the bikers from the 100 mile race. After walking around the sign to Nome, a requirement to do the entire 31 miles, we parked our unicycles and had a bite to eat. It was here that I was glad that I packed in that apple pie.
Shortly after leaving the turnaround we passed a skier who was still struggling to reach the turnaround. He seemed out of it and although we said hi, he just starred straight ahead and walked with his skis over his shoulder. George looked at me shortly after and asked if he was sporting downhill skis. For his sake, I hope not.
On the way back, we stopped at the checkpoint again to fill up on water and for another quick break. This time I brewed up some hot chocolate and had some more Toblerone. After around 15 minutes we finally got up and began again our long trek back. The sun was starting to hide behind the distant mountains, and the temperature was beginning to drop. Although this meant wearing more clothing than before, we were glad because it allowed us to ride more of the trail. At the same time however, we were feeling the miles on our bodies. George was feeling some pain on the back side of his legs where I was feeling it on the inside of my thighs. Either way, pain or no pain, we had to get back to the start before 11:00 pm, and that became our goal.
With many stops on the way back, our overall speed seemed slower, but we were able to ride more of the trail this time and we did the best we could. We rode most of the frozen lakes this time and all of the down hills. And finally at 10:32 pm we both crossed the finish line together and into the history books.
Although we were not the first unicyclists to ride a unicycle on snow or on a packed trail, we were the first to ever be a part of such an event and included in a race. While in the race we were asked many questions and supported by almost every person. It made the race that much more enjoyable and I am sure it gave them something to talk about for a long time.
Total Race Time:
11 hours 32 minutes
Food Menu:
3.5 Cliff Bars
1 Apple Pie
0.5 Toblerone
8 oz. of Hot Chocolate
~5 Quarts of Water
Post-Race Report: February 21, 2005
George Barnes:
Back in Denver I jumped on the scale to learn that I lost about 5 lbs in my 4 days in Alaska--I should start a diet program!
Total food intake
:
1.5 Clif Bars
3 Clif Shots
1 bag turkey jerky
1 bag dried pineapple
1/2 bar of Toblerone chocolate (thanks Brian)
~ 5 liters of water
The ache behind my knees is still present but getting better. Overall, I was really happy with the performance of our unicycles in the race. The 3" Gazzaloddi tire on a Large Marge rim was a great combination. I'm anxious to see Surly's new 4" tire, I suspect it could have increased the amount of trail we rode.
SEE ALSO:
www.gb4mfg.com
SEE ALSO:
www.susitna100.com
--
Eric J Herboth
Eric J. Herboth is the founder, publisher and Managing Editor of LAS magazine. He is a magazine editor, freelance writer, bike mechanic, commercial pilot, graphic designer, International Scout enthusiast and giver of the benefit of the doubt. He currently lives in rural central Germany with his two best friends, dog Awahni and cat Scout.

See other articles by Eric J Herboth.
If you'd like to help spread the word about LAS, or simply want to outfit yourself with some adhesive coolness, our 4" circle LAS stickers are sure to hit the spot, and here is how to get them:
-->
Send an with $2 in PayPal funds to cover postage. Don't worry, we'll load you up with enough to cover your town. Then just be patient. They will arrive soon.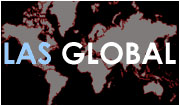 LAS has staff and freelance writers spread across North and South America, Europe, and a few in Southeast Asia as well. As such, we have no central mailing adress for unsolicited promotional material. If you are interested in having your project considered for coverage, please contact us before sending any promotional materials - save yourself time and postage!